A FARM site near Abersoch could be demolished to make way for holiday units.
Cyngor Gwynedd has received a full application calling for the demolition of three existing houses and outbuildings in order to make way for seven holiday properties.
The plans, for Fferm Cim, at Bwlchtocyn on the Llŷn Peninsula, would also see the relocation and replacement of an existing static caravan for holiday purposes.
The plans, submitted by Mark Roberts, of Harold Roberts & Son Limited, concern three properties – Cim, Cim Canol and Cim Bach – along with land and buildings at Cim Farm.

A statement describes the three properties as "standalone open market dwellings" which have been used for holiday accommodation.
The document says: "They are substantial dwellings which are attached to each other."
Each property has five bedrooms, and the site also includes four sheds to the north-east of the farmhouses used for the storage of touring caravans, and a static caravan located near the existing sheds with use for holiday purposes.
A stone outbuilding "already benefits from planning permission for its conversion to a holiday unit which has been implemented", the plans state.

After demolishing the three properties, three replacement dwellings would be built in their place.
They would be in the same location, providing four bedrooms each.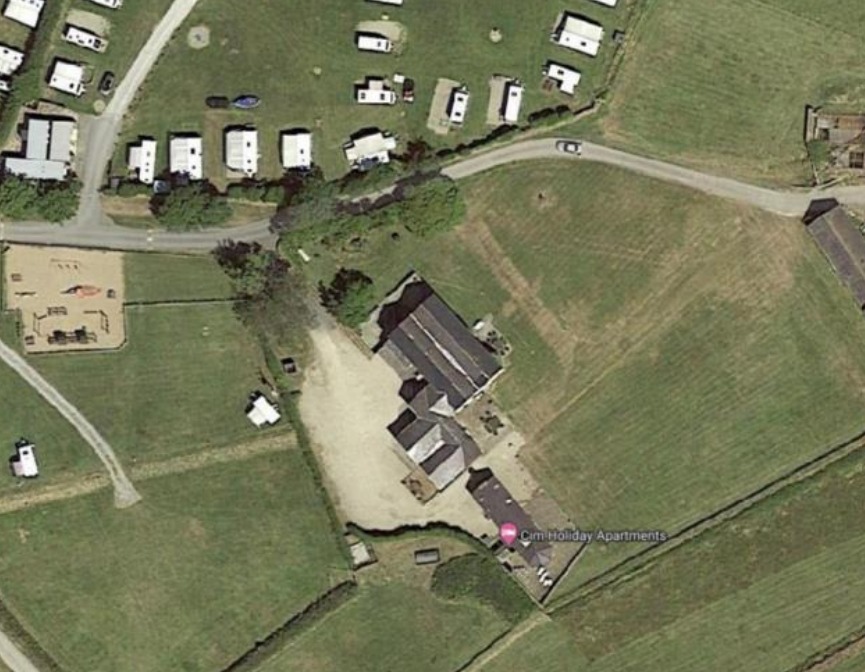 In the north-eastern part of the application site, the four existing storage sheds would be demolished and replaced with four new-build holiday units with the existing static caravan relocated and replaced with a more modern one.
Each of the new build holiday units would be two storeys in height and would provide three bedrooms.

A new access road would also be constructed to serve the converted barn for which planning permission has been safeguarded, the plans also state.
The proposal states: "There are 48 bed spaces provided in Cim, Cim Canol and Cim Bach at present…and through the redevelopment of the site, a total of 48 bed spaces would also be provided, leading to no change in the total number of bed spaces."
The proposal also notes the site would be developed and run by a local family business who operate a range of tourism accommodation sites in Pen Llŷn and across Gwynedd employing local people.