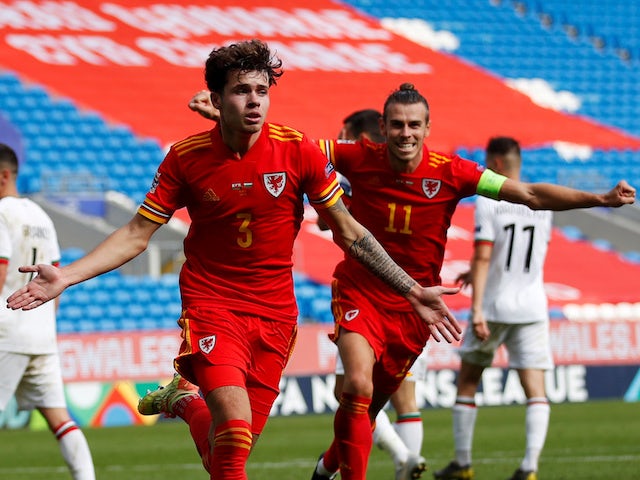 POLAND manager Czesław Michniewicz has confirmed that all-time record appearance holder and leading goalscorer Robert Lewandowski will start against Cymru in the UEFA Nations League A4 opener later today (5pm).
"We will field our best line-up," said Michniewicz. "We will try and give everyone who is in good shape a game. We will play four at the back, but we will change the line-up. I can confirm that Robert Lewandowski will start. Kamil Jóźwiak needs to be thoroughly tested and Matty Cash should be ready for the Belgium game."
The Bayern Munich striker has scored 75 goals in his 129 international appearances, and the 33-year-old team captain will be keen to use this Nations League campaign to prepare for the 2022 FIFA World Cup finals later this year after his country qualified through the play-offs.
Cymru will be hoping to join Poland in Qatar following Sunday's play-off final against either Ukraine or Scotland. Meanwhile, Chris Gunter is expected to be tasked with preventing Lewandowski from adding to his goal tally in Wrocław, and the Cymru centurion looked ahead to the challenge when he spoke to the media on Tuesday.
"As a player you turn up and do your job," said Gunter. "If and when you're selected to play for your country you feel a real honour to do so. I know we're not going to have the same team for the next five games but when the whistle blows the preparation and focus will be the same."
—————————————————————————————————-
Cymru manager Rob Page spoke to the media yesterday ahead of the opening UEFA Nations League match against Poland in Wrocław this evening (5pm).
Here's a summary of what Page had to say on a number of different topics –
On Poland
"It's risk and reward. The biggest game we've got is on Sunday, and that's no disrespect to Poland. We will show them complete respect, but we would be mad to risk our top, top players. I've done a lot of analysis on Poland, they work hard for each other and they do the not so pretty side of the game really well. They've got talented individuals that can win a game of football, and we've got the same. We respect Poland for what they are, and we will have to be at our best to get a result."
On Gareth Bale
"He's in good spirits, as he always is. He was adamant that he was meeting the players in Portugal to fly into Poland with them, so that again speaks volumes about him to be with the group as soon as possible. Credit to him, he's as humble as ever. He's met up with the group and he's first class straight away. As we always do with all the senior players, we have individual plans for them. We will sit down, have a conversation with him, and it's about getting him in the best physical and mental condition for Wednesday and for Sunday."
On Aaron Ramsey
"Aaron probably hasn't played as many games or minutes as he would have liked but he's trained everyday so he's in a good place physically. He hasn't had the match time that he wanted to, but we've had a practice game. He's proved in the past that he can turn up for the big games having not played as many club games and give a performance, so we're not worried about that."
On his team selection
"I don't think there will be many surprises. I think most of the supporters will anticipate what we're going to do. It will be a common sense approach to a big game on Sunday. There's no hiding behind that and I'm not going to make any apologies for that whatsoever. We've not been in this position since 1958. We know we're up against strong opposition tomorrow evening, but we will use it as an exercise to give players who need them minutes. But we will play a team that can more than compete."
Related posts