PLANS have been lodged seeking to create a new classroom, outdoor play area and car park expansion at a Wrexham Primary School.
Wrexham Council's planning department has received the proposals for Ysgol Rhostyllen on Henblas Road in the village, where a bungalow on the site has been demolished in anticipation of the development.
Ysgol Rhostyllen is a primary school for children ages three to 11 years old. There are currently 228 students that attend the school – 30 of which attend the nursery part time.
There are also 30 staff members working within the school, some of which are part-time.

A design and access statement submitted with the plans drawn up for the school by architects Elite Systems outlines the reasons for the proposal – to create extra space for nursery teaching and after school activities.
It states: "The addition of the new classroom unit will result in an extra space for nursery teaching and/or afterschool clubs/activities as well as providing an outdoor safe space for children to play in.
"The proposed new modular classroom will provide a play area, unisex toilets, store room, kitchen, disabled toilet, office and lobby area. Externally it will provide new grass play surface area and new hard play surface.
"The proposal is to provide one new classroom building to accommodate a set number of pupils and two to three staff members."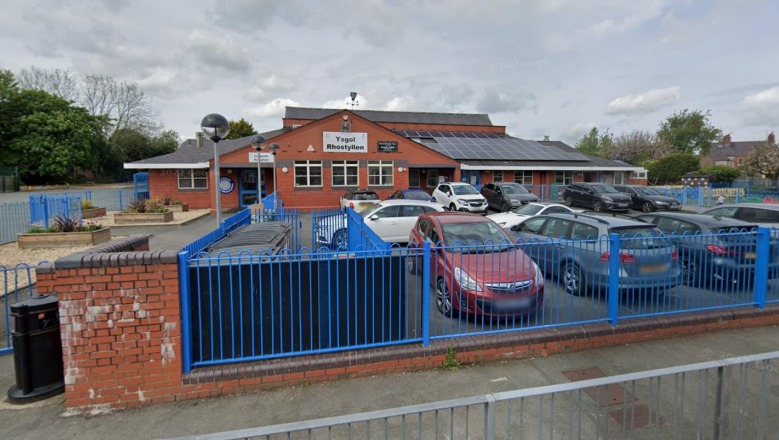 According to the plans, the car park will be expanded with more than 20 spaces.
The hard surface playground and soft surface at the front of the building will be used for indoor/outdoor play.
A fence line running the full length of the new site boundary will be installed including a pedestrian gate, and a vehicle gate for access to the car park, and regulating who comes in and out.
The new pathway to the existing school will also have a pedestrian gate and fence to ensure safety – and the buildings surrounding will have fencing and gates to regulate usage to the required person.

"There is a new footpath to be built which will link the main school building to the proposed modular classroom", the design and access statement adds.
"The proposal also includes plans for the expansion of the car parking area in order to provide an additional 23 parking bays, two of which are disabled parking, an ACO drain to avoid piling and flooding at the bottom of the car park, and level access to the building site which is gated and fenced off.
"The proposed building is located just off Henblas Road and can be accessed directly from the main road via pulling into the car park or using the designated proposed path from existing school to the new building. The proposal is for a permanent building."
The plans can be viewed in more detail on the council's website.
Wrexham Council planners will make a decision on the application at a future date.