A MASSIVE community clean up has taken place on the Ogmore River this week, to tackle issues with waste left in the waters close to the estuary at Ogmore-By-Sea.
The event which saw hundreds of residents and businesses turn up to lend a hand, was organised after locals said thousands of tyres and piles of rubble could be seen trapped at the local beauty spot which lies on the border of Bridgend and the Vale of Glamorgan.
With the help of a number of diggers and tractors, volunteers managed to drag almost 2,000 tyres out of the waters, along with tonnes of old trolleys, bikes and waste metal on the day.
It is hoped that the large scale clean up will now give a boost to the natural environment of Ogmore as well as allowing more people to use the river for things like walking, swimming and kayaking in the future.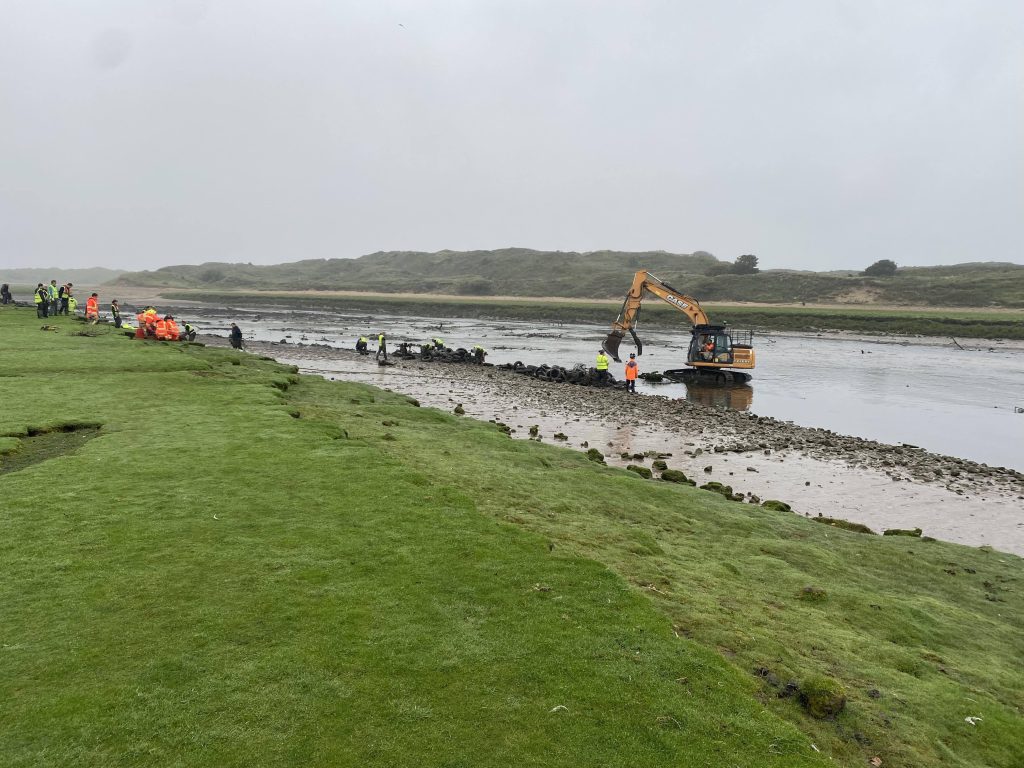 Alun is a Bridgend local and organiser of the event, and says he put it together after regularly seeing junk floating down the river while he was walking with his dog.
He said: "I walk the dog down here on a regular basis and I always see the tyres and trolleys in the river and it's such a shame. We decided something had to be done so we had a big community push to get them out.
"Obviously a lot of work went in to setting it all up, with planning, phone calls and emails, but I was happy to do it because of what's happening today. I think there's over 1,500 tyres that we've dragged out which is absolutely fantastic along with a good number of trolleys as well.
"We have also seen a fridge and a number of gas cannisters brought up, and while we're not sure exactly how they got in there we are just focusing on what we can do to help the situation and get them out.

"We've got lots of local people that turned up, as well as people who have travelled nationally to be here. There were also a number of businesses and groups, including the Cardiff Rivers group, Natural Resources Wales, Trolley Wise, and Keep Wales Tidy who gave me a massive amount of support to get this set up. The biggest thing though is just the effort from everyone and I can't thank them all enough."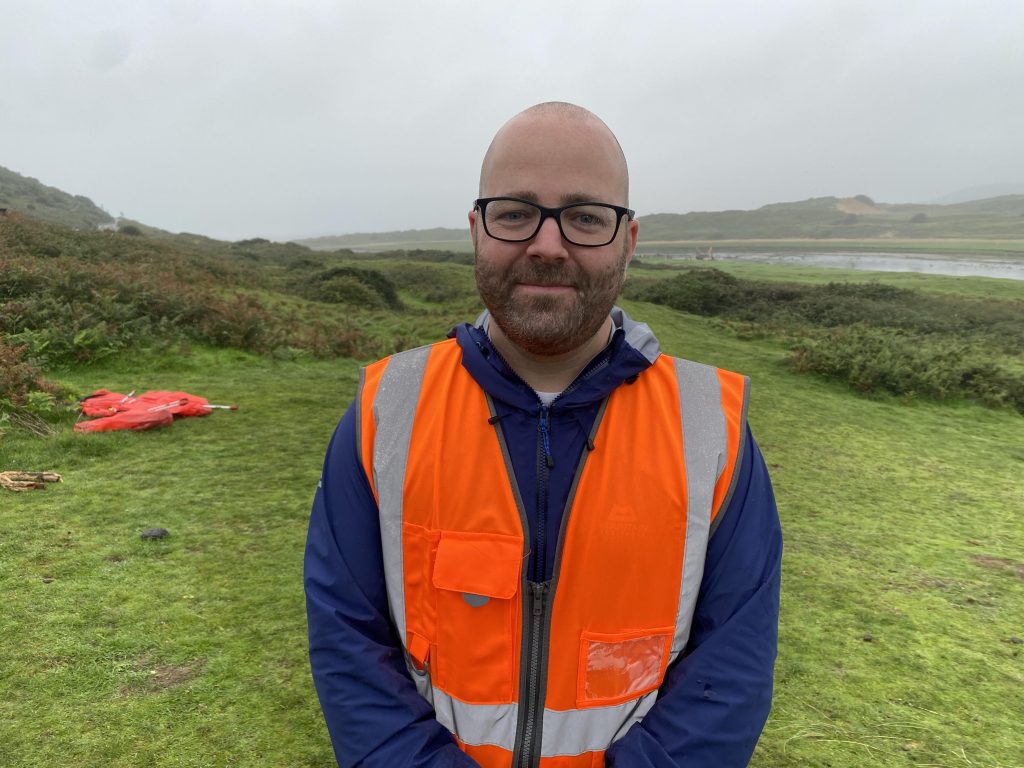 Bridgend councillor John Spanswick was in attendance and said it was great to see so many local people pulling together to clean up the area that is well known for tourism.
He said: "It's amazing to see so many people and businesses here to clean up the river of litter and rubbish which has been washed down here over the years. We've had a number of trailers full of rubbish brought up from the river already today, and Bridgend Council will now take it back to the recycling centre to sort out.
"I don't think we appreciate our environment and natural beauty enough sometimes, but to see how much it means to people, and to see how much better the river will be afterwards makes it all worthwhile."

MS for Bridgend, Sarah Murphy, added: "The purpose of this event is to get the river clear and encourage bio-diversity back to the area. It's also going to be a lot cleaner and safer for people to use now, and you can really see how much people want to get out and make a difference.
"I think it's also an education piece to understand just how much of an impact it can have when you throw things into the river further up, that this is where it comes. These people have come to drag it out today, some of them covered head to toe in mud, and I'm so grateful and proud of them."
Local volunteers Lindy Hutchinson, June Price and Angharad Brown are part of the Women's Institute in Merthyr Mawr, and said that while they weren't in the river themselves, they came to support others by providing hot drinks and cakes.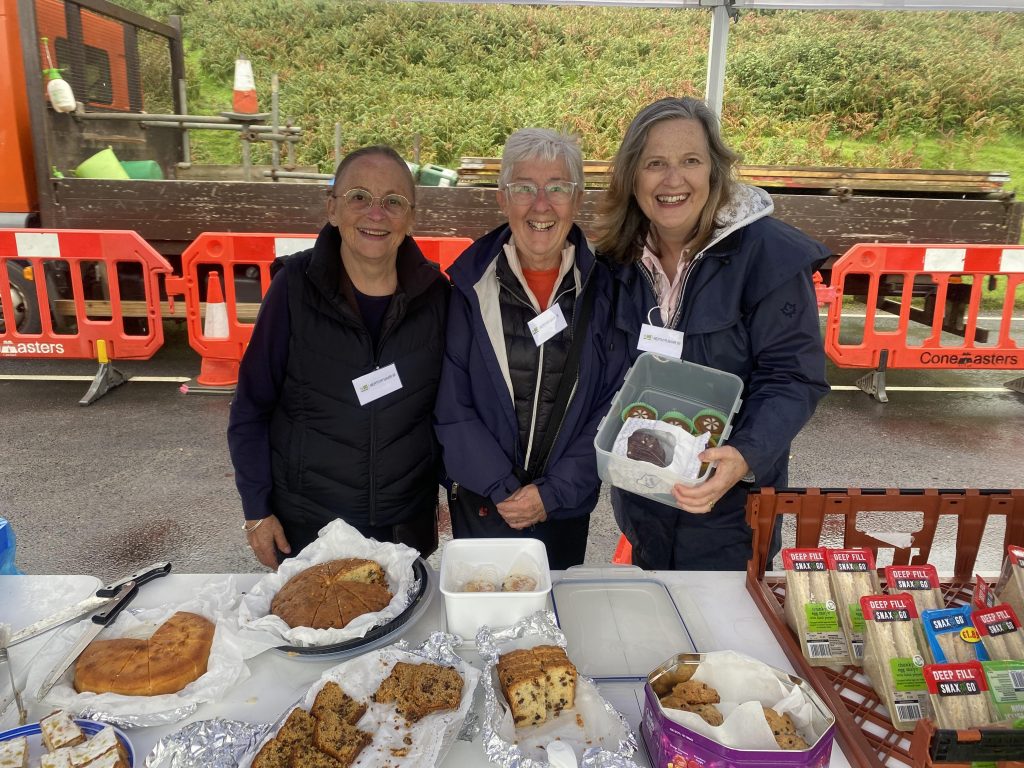 Angharad said: "Our resolution this year for the Women's Institute is clean rivers for wildlife and people so we thought it would be very relevant for us to come and help in Ogmore.
"As locals we want to have the area clean for people to use, especially as this is a problem with tyres that has been ongoing for a number of years. Some people have said there are so many here as a result of fly-tipping, and in some cases people using tyres in retaining structures by the river which get washed away during storms.
"Either way we were more than happy to come down and do our part to help keep the community clean, and if it becomes a regular thing we will be happy to be involved in that too."