A GROUP of allotment holders in Bridgend say they face eviction from land that has been worked on for more than 100 years this month, after council proposals to extend a nearby school look to progress.
The site in Kenfig Hill, known as the Pwllygath Street Allotments, could soon be cleared by the local council under proposals to extend the nearby Mynydd Cynffig Primary School on to council owned land, currently occupied by the allotments and a former Air Training Corps building.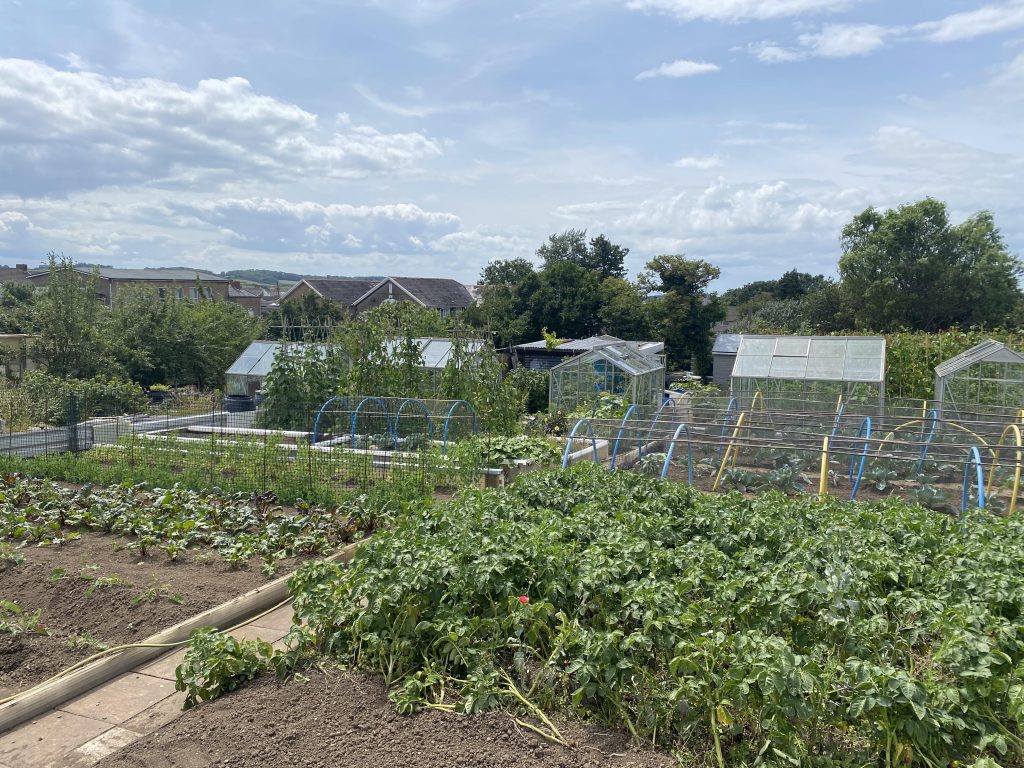 Under the proposals for the expansion of Mynydd Cynffig Primary School, a split-site arrangement would end and the infant department, currently located off-site, would relocate to a new-build primary school at the existing Mynydd Cynffig Primary School, in Kenfig Hill.
The move is currently set to take place from September 2025, with the council believing that the proposals will have a positive impact on education provision as well as offering more accommodation that meets the needs of both staff and learners in the area.

However, plot holders on the grounds at Pwllygath Allotments say despite promises of relocation during a largely positive consultation period, they have yet to receive any confirmation about where they will go, and when a new site could be set up for them.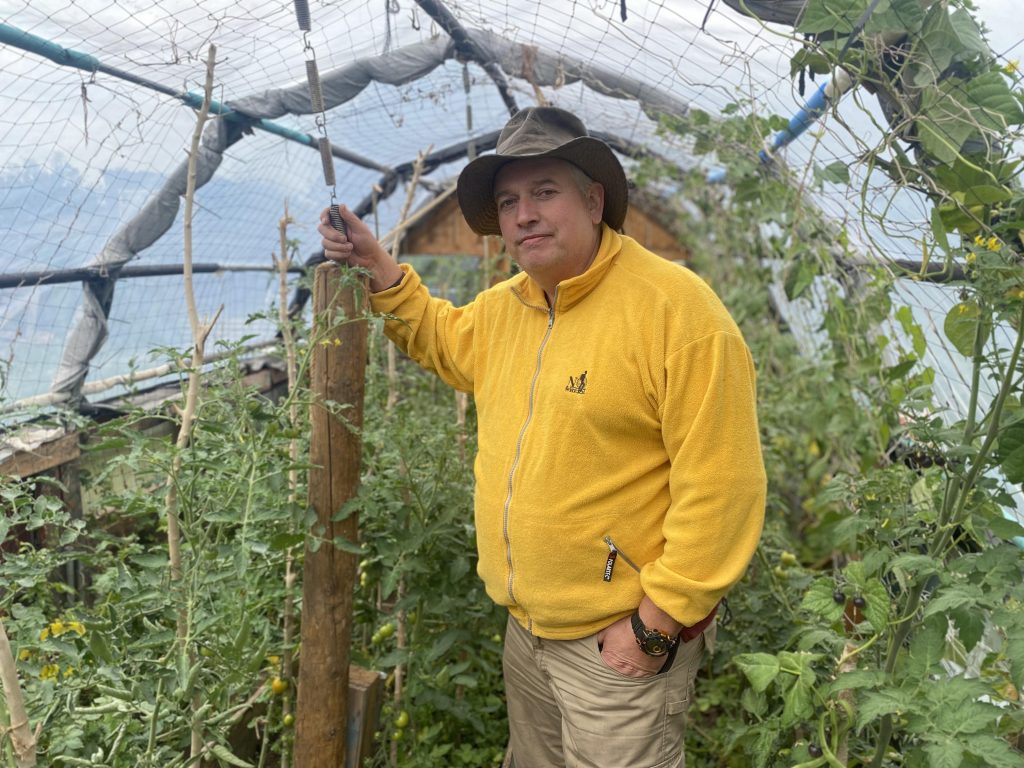 Care worker Nigel Harris, 56, of Kenfig Hill says he has been on the allotment for over three years now and will be devastated when he has to leave, potentially by the end of October.
He said: "I really love having the allotment as it gets me out of the house and socialising with the others in my spare time. I've worked hard and even built my own poly-tunnel out of recycled parts from old trampolines and am very happy with the way it's turned out.
"I enjoy planting a number of vegetables, and the process of caring for them, battling the weeds and elements, and then watching them grow before taking them home to feed my family is a great feeling.

"Overall it gives you a fantastic release which is great for your mental health. If you've had a bad shift in work you can come up here to get some fresh air and do a bit, and it makes you feel a lot better, so it's definitely a shame to see it go.
"That being said we're not against the school development at all, as we understand and accept why it's being done, but we also want to keep our allotments even if they have to work with us, and relocate us to another site.
"At the moment we've just got told that they want us to move out of here by the end of October, even-though we don't have another place to go to yet or anywhere to put our stuff. The worst thing is we just don't know what's going on and the thought that this could be our last couple of weeks together is causing a lot of anxiety."
A council spokesman said the council has has pledged to relocate all 26 existing allotments to a nearby site just behind the new school, and has promised to engage with allotment userse ever step of the way – including holding a recent meeting which saw images of how the new site will look.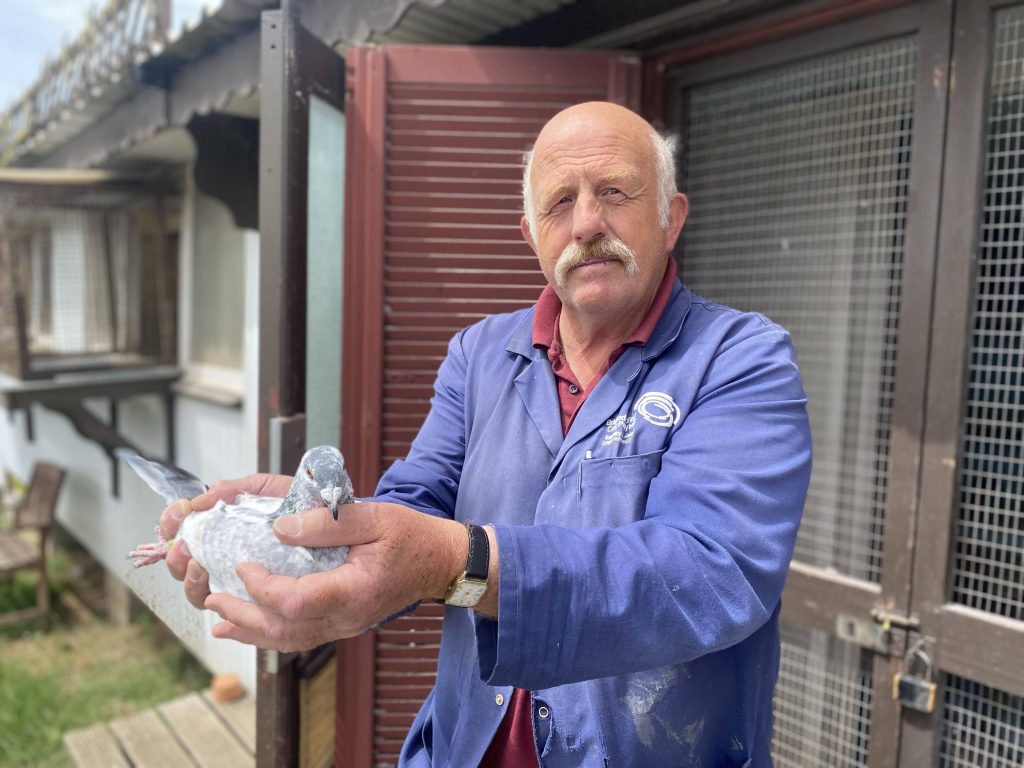 David Gore also has a plot on the allotments where he has raced pigeons from for over 20 years, and says he feels he has been left in a state of limbo until they are advised on what to do.
He said: "I've been up here for 32 years now at Pwllygath where I keep and race my pigeons. I'm established up here and I really do enjoy it, so it's a big part of my life.
"We completely understand the school developments they are proposing, as some of us even went to that school ourselves, but at the same time there has to be some consideration for the people on the allotment, which we're not getting at the moment.
"With me for example I have around 200 pigeons to care for, and while they have said they will build me a new loft on land behind the current site, they haven't given me any sort of time scale of when that will be ready, so it is a worry.
"I have to put the birds into the loft at least two weeks into December before they start breeding so it could be cutting it fine unless work starts soon. There's also a large amount of protected species such as field mice, slow worms, birds and bats in the area that will have to be moved."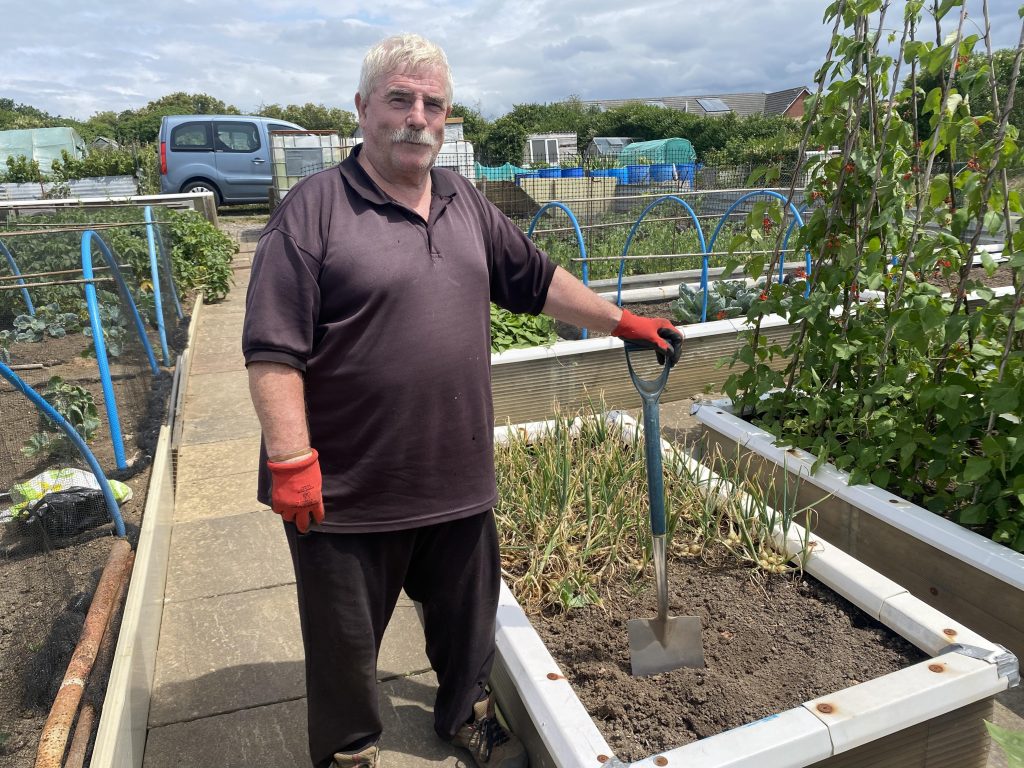 Terry Smith is known in the area for his prized cabbages and says simply storing his stuff could be a major issue for him if details aren't given to them about a potential move in the coming weeks.
He said: "We've built this land up to the way it is over a large number of years, and have collected lots of equipment such as greenhouses, poly-tunnels, and barrels for collecting water, that we would need to place in storage if we can't move them straight on to another site. I don't even know how we would do it all at the moment and it doesn't leave us much time, so of course we are worried."
Bryan Smith has also worked on the allotments for over 20 years and added: "We're like a family up here. Everybody knows everybody and will help each other as much as they can which is brilliant. Ultimately, nobody minds the new school plans at all, but its the way we are being treated that is the problem as we don't know what's going to happen in the future.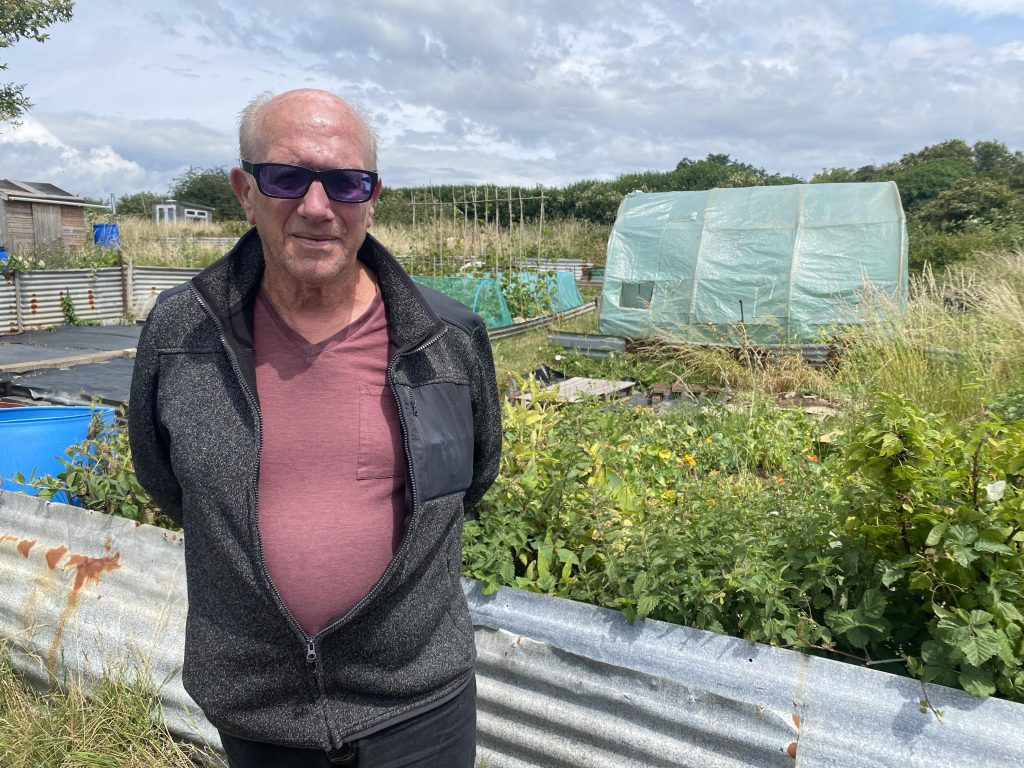 "The best result would be that the council honour what the promised us, and move us to another site behind where we are based at the moment, but we fear if we are moved away before an alternative is provided we will simply be forgotten about and our space will be lost."
A council spokesman said: "We want the community to gain new facilities, not lose existing ones. These plans are intended to provide an all-new, £12.8m primary school for 420 pupils that is fit for the 21st century along with a 75-place nursery which will benefit local families for generations to come.
"As this cannot be constructed without using adjacent council-owned land, the council has pledged to relocate all 26 existing allotments to a nearby site just behind the new school.
"As well as gaining a fully established new site complete with security fencing, enhanced access, parking facilities and a pigeon loft, each allotment holder will benefit from a plot equipped with timber fencing and gated access, a hard standing space with a new shed, a water butt, a chicken coop and soil that has been guaranteed to meet specific standards.
"We have promised to fully engage with allotment users every step of the way. They have already received details on how we are mitigating factors involving wildlife and traffic, and our most recent meeting with them included a full presentation where they were able to view images of how the new site will look.
"As they are not currently constituted and hold no formal status, we are also advising them on how they can form an official allotment association so that the new site can be leased to them in the longer term.
"Under these plans, local children will no longer have to rely upon ageing school infrastructure that has served its purpose. Issues regarding the use of temporary classrooms or the school's former split-site status will be resolved, and the community will continue to benefit from being able to access local well-equipped allotment facilities.
"We are asking the allotment holders to work alongside us on the delivery of these plans, and to help ensure that the entire community will be able to benefit from this new multi-million-pound investment."