VICTIMS of a home insulation scandal that wrecked houses in one of Wales' poorest communities say they feel they are one step closer to normality this month, after council surveyors start to prepare for repair work.
Residents in the more than 100 affected houses in the village of Caerau, near Maesteg, say they have suffered with stress, poor health, and thousands of pounds worth of personal costs as a result of a scheme where Bridgend Council paid more than £300,000 to insulate homes under a grant known as Arbed.
As part of the scheme, and another similar one named the Community Energy Savings Programme or CESP, homes in Caerau were subject to shoddy installations that caused major issues with damp, mould and structural damage to the homes, costing many up to £20,000 in repairs.
However, after 10 years since the work was carried out, and a promise made by the Welsh Government to set aside  £2.65m worth of funding to rectify the situation, it looks as though work to repair the homes could finally be about to begin.

In a letter sent to local residents from the council in July, they say they have now hired surveyors to provide retrofit assessments for each home to gather information about what work needs to be done.
Rhiannon Goodall, 38, lives in one of the houses where the insulation was fitted, and says after years of fighting for these repairs, she now hopes that there is a light at the end of the tunnel .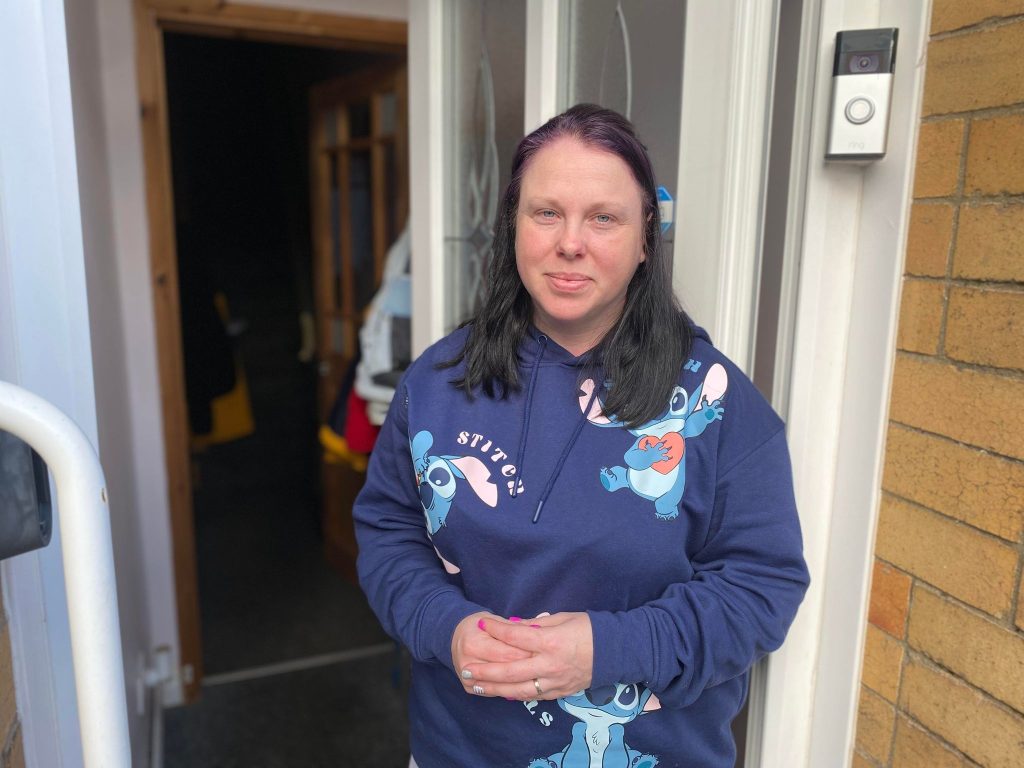 She said: "We've been battling this for years, so while it is long overdue, to finally see some movement and a light at the end of the tunnel is a nice feeling.
"We've received a number of letters over the past few months telling us how money has been set aside, and how people need to register to get these assessments done, so it's at least a start.

"They say they will  remove the faulty insulation that was fitted over a decade ago, allowing the houses to dry out before fitting new insulation as was originally promised.
"I've had my house looked at this week, and like everyone else who comes here, the surveyors couldn't believe the state the house had been left in when they saw it, and we hope these sort of messages are fed back to people at the top.
"We've waited for so long for this to happen that I think a lot of people are in the mind-set that they won't believe it until the work actually begins, but we are trying to be positive.
"When it comes to what we've been through up here in Caerau as a result of this work, we definitely think more needs to be done in terms of compensation for the cost of repairs that came out of our own pockets, but we do hope to have continued discussions with the council."

Richie Humphreys of Caerau added: "We are glad to see something is happening now but at the same time there is more discussion needed, particularly when it comes to the potential removal of the cladding over the winter period, and what if any compensation will be given for the thousands of pounds we have already spent."
A council spokesman said: "The £3.5m project to provide homes in Caerau with improved wall insulation is under way and making steady progress.
"We are currently in the early stages of the project, which has involved identifying and contacting the residents of 107 homes which had work carried out in 2012-13 under the Community Energy Savings Programme (CESP) and Arbed schemes.
"Working alongside energy and affordable warmth specialists Warmworks, we have been engaging heavily with residents. To date, more than 70 eligible properties have registered to take part in the new scheme, and we are tracing the owners of 15 properties which are currently unoccupied or vacant.
"Technical surveys are being carried out at each of the registered homes to establish what specific works may be required. We are also preparing to go out to tender to recruit a main contractor for the project, and recently held a supplier's event as part of this process where we visited some of the eligible properties with potential specialist firms.
"As we want to provide householders with the permanent, positive, long-term benefits originally envisioned by the CESP and Arbed schemes, this will by necessity be a comprehensive and thorough process, one that will need to be carried out over a period of at least two years before it can be properly completed. Householders are being kept fully informed, and further updates will be issued as the project progresses."