THE EXPANSION of Trinity Fields School is estimated to cost £18 million, as plans for the project progress.
Last month, new plans for the special needs school in Ystrad Mynach were revealed by Caerphilly County Borough Council – after previous proposals faced fierce opposition.
Original plans, approved by cabinet members, would have seen it expand on to a council-owned rugby pitch used by Penallta RFC.
The club was offered a new playing field near Sue Noake leisure centre, which received backlash due to ongoing sewage issues there.
In July 2022, council leader Sean Morgan confirmed the council would be looking at alternative plans. 
At a cabinet meeting on Wednesday April 19, Cllr Morgan, who represents Nelson, said: "This has had its complication and it's been through the mill a bit, but we have got to a position where all [parties] are content and, more importantly, we are delivering for those children most in need."
The cost of the project – which be undertaken by Willmott Dixon – has increased from £12.5m to £18m, due to inflation.
Welsh Government is set to contribute £13.5m and the council will provide the remaining £4.5m.

Cabinet members approved the additional £1.4min funding at the meeting, which will come from the council's place-shaping reserve.
Deputy leader of the council, Cllr Jamie Pritchard, said: "We want to get on with this as soon as possible, and it shows another great reason of why we need reserves."
He added: "If we didn't have reserves, we wouldn't be able to bring this forward."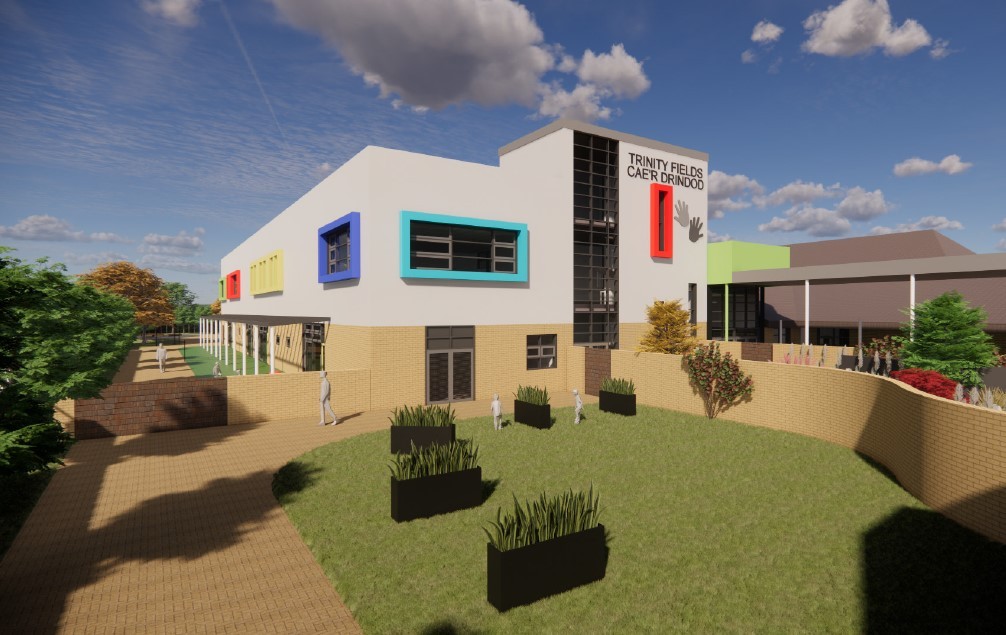 The expansion is part of the Welsh Government's sustainable communities for learning programme (Band B). Cllr Carol Andrews, council cabinet member for education, has previously said the "exciting plans" signal a new era for the school.
An additional 80 places will be available as a result of the two-storey extension.
The council has also said it is investigating a longer-term option to create a second special school within the county borough, under Band C of the Welsh Government's programme.
Caerphilly's Labour Senedd Member, Hefin David has previously said he is "really pleased" the council had "listened to the concerns of the school, as well as Penallta RFC and Ystrad Mynach Green space group and that we've been able to reach an outcome that is beneficial to both the school and the local community".
Plans for a vulnerable learners centre in Pontllanfraith were also recently approved by the council's planning committee.