LLANFABON residents do not want more construction to "blight" their rural village, as proposals to extend Cilfynydd Substation are put forward.
More than 200 people have signed a petition against the proposals to extend the National Grid's substation by building a synchronous condenser.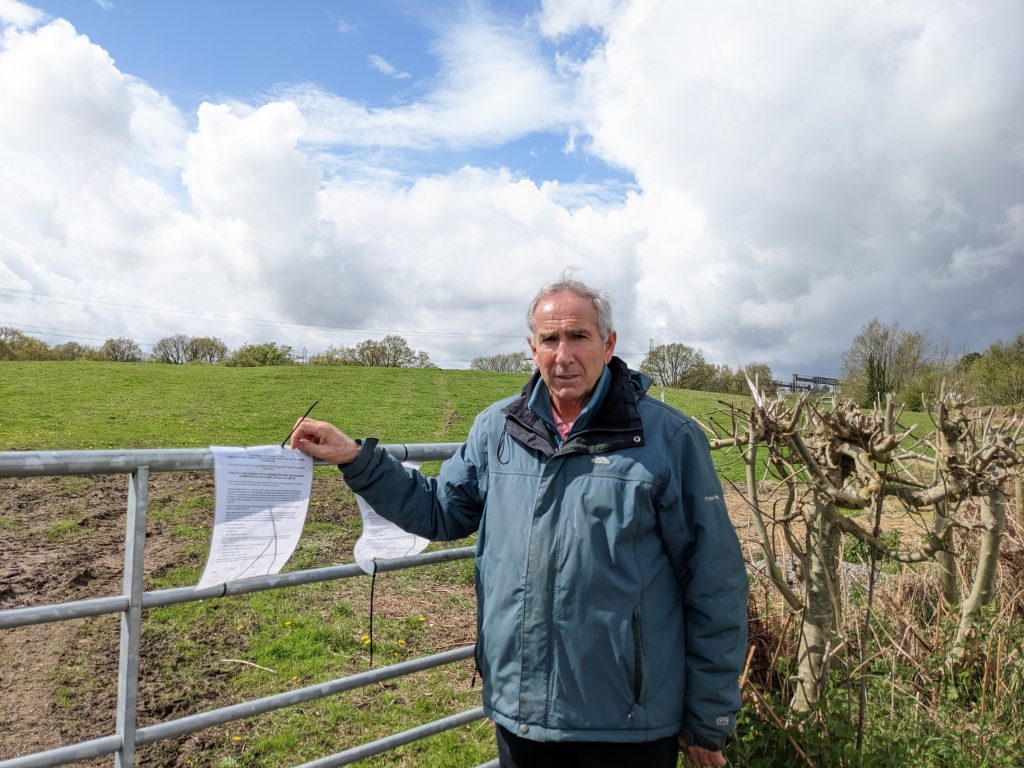 A synchronous condenser regulates 'reactive power', and according to the plans it will stabilise power coming from the substation.
Graham Richards has lived in Llanfabon since 1980 and is against further development of the area. He said: "Llanfabon is a beautiful countryside area but with a huge substation, how much more do they want to put here? We feel the impact is going to be terrible.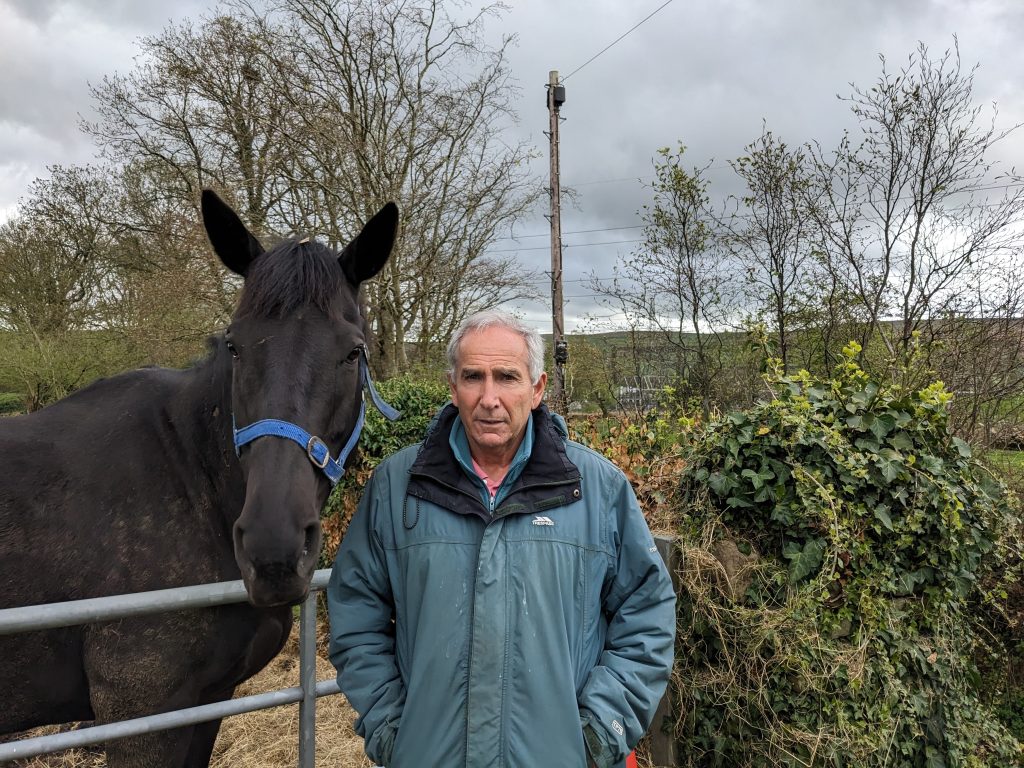 "I moved to the countryside to have tranquillity and to enjoy exercising my horses for races, not to live near an industrial estate. If this happens it will blight our houses and our community."
A pre-application was submitted for the condenser by WP Grid Services, which is controlled by Welsh Power. A formal planning application is yet to be submitted to Caerphilly County Borough Council.
The planning statement, prepared by consultancy Lichfields, reveals a seven-metre area of trees is to be removed to make way for a connection cable, to link the condenser with the substation.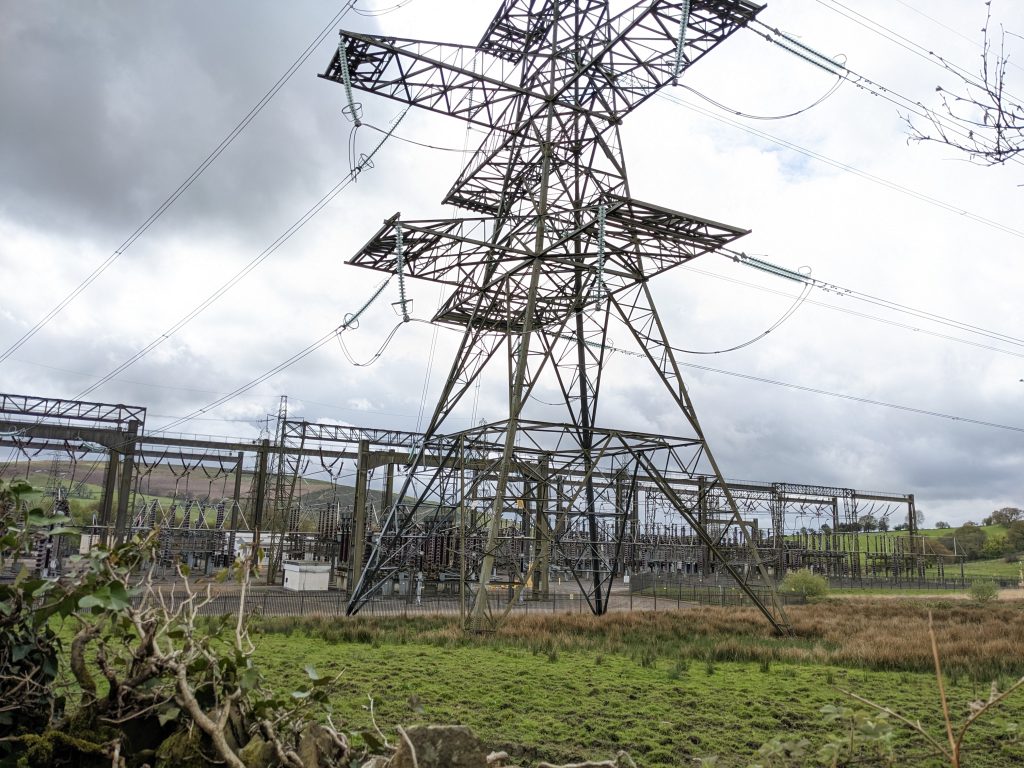 Mr Richards, 71, is concerned about the effects the condenser will have on the surrounding wildlife.

He said: "I have lived here 43 years, I know everybody and every animal that lives up here. We have dormice, snakes, weasels, badgers, ravens, kingfishers, and foxes, and it's the main route for migration birds."
The planning statement said it is "unlikely to have any significant impact on local bird population".
According to the Preliminary Ecological Appraisal (PEA), prepared by Seasons Ecology, the main site is of "low ecological value" because it is a "dry, sheep grazed field".
But, it later adds that the site as a whole, in the context of the wider landscape, is of ecological importance in terms of species.

Mr Richards has questioned the validity of the ecology report and said: "You can't do an ecology report in three months, there are four seasons in a year. It should take at least two years."
Another resident of Llanfabon, Kim Allen, is also concerned about the proposals effect on the area. She said: "There's a community here and the historical buildings, such as the church, which I think is 800-years-old.
"It's a very under appreciated area with a lot of history."
Mrs Allen, 60, criticised the proximity of the proposed synchronous condenser to the cemetery and branded it "disrespectful".
Both Nelson councillors, Sean Morgan and Brenda Miles, have said they are opposed to the plans.
Cllr Morgan, who is also the council leader, said: "There are other areas adjoining the Cilfynydd Substation that are far less overlooked by residents, and from my rudimentary knowledge, there seems to be spare capacity within the existing WP site.
"So I'm opposed to the development in the way it has been presented."
Fellow Labour councillor Miles said: "From what I know of the plans so far, I am not in favour of this development. I believe other sites were considered and rejected by the developer.
"I think another industrial development alongside the substation site, in an otherwise rural area, is too much and will significantly change the character of the area."
The visual impact of the condenser is a big concern for the residents. Mrs Allen said: "The proposed field is the wrong place, if we have got to have it I think they should tuck it away somewhere.
A Visual Impacts Assessment, prepared by Liz Lakes Associates on behalf of the applicant, states the condenser will be disguised to look like an "agricultural style building".
Mrs Allen said: "We already have a big substation here and a possible wind farm. We put up with this for other areas and there's no compensation.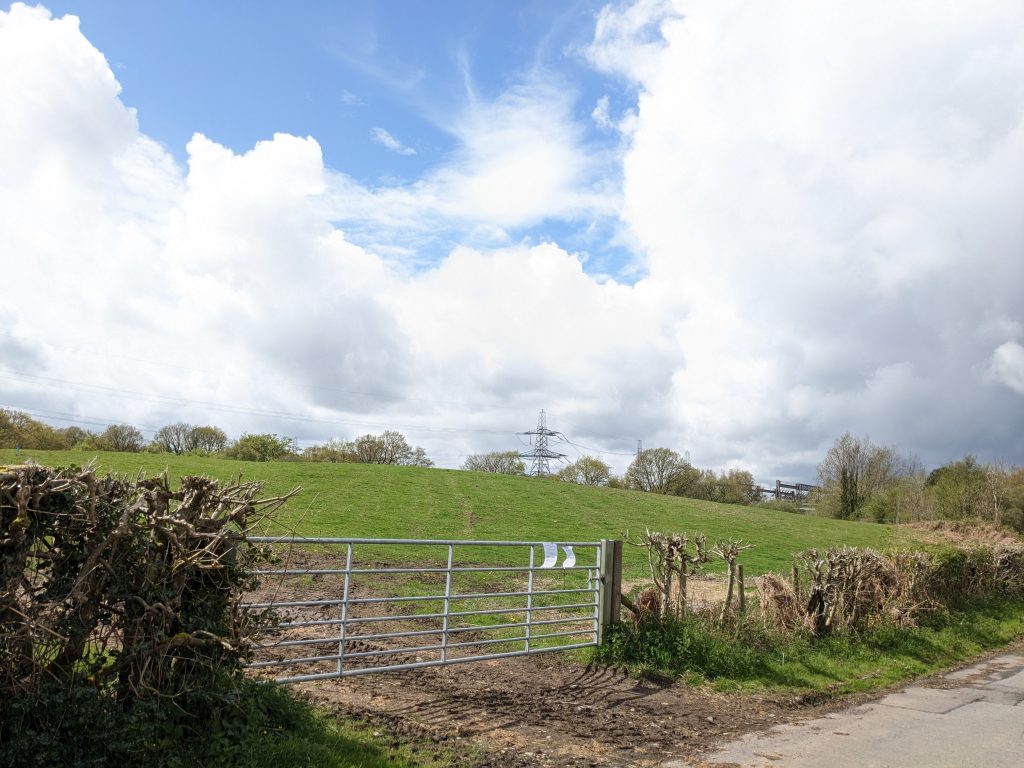 "I have children and grandchildren, I'm concerned about the future the same as everyone else, but I don't know what will come of Wales – one big energy park."
Both residents, Mr Richards and Mrs Allen, are also opposed to the proposed Twyn Hywel energy park and have started a petition against it, which has also gained more than 200 signatures.
Bute Energy is behind the energy park which proposed to build around 14 wind turbines, at 200 metres in height. It is unclear whether the turbines will also be linked to the synchronous condenser, if planning is approved.
Welsh Government's Planning and Environment Decisions Wales (PEDW) will determine whether the energy park will go ahead because it is a development of national significance (DNS).
Mrs Allen said it would be a "double whammy" if the wind farm and synchronous condenser were built.
She added: "They seem to think because we have already got the substation we can have this and that scheme and before you know it, it's like and industrial site."
Welsh Power has been contacted for comment.