COUNCILLORS gave a mixed picture on how Cardiff's segregated recycling pilots are going, with some of their residents claiming it can be nearly "impossible" for elderly people.
Cardiff Council's segregated recycling pilot has been going on in a number of wards across the city, including Radyr, Llandaff, Trowbridge and Pentwyn since early 2022.
In October 2022, the pilot was expanded to include Heath, Grangetown, Rhiwbina and Splott.
The scheme, which sees residents sort their everyday recyclables like glass, cardboard and plastic into separate containers, is aimed at trying to improve Cardiff's rate of recycling.
Councillors from the wards where the segregated recycling is being trialled were invited to share how things were going on the ground at a Cardiff Council Environmental Scrutiny Committee meeting on Thursday March 16.
Cllr Helen Lloyd Jones said the majority of people in Radyr were very much in favour of recycling and understood its importance.
However, she also noted how some people had come across practical hurdles to the new scheme.
Cllr Jones went on to read out the experience of one resident who said that "having to carry out all of the different containers is difficult if not impossible for the elderly and disabled."
Reading out the letter of this one anonymous resident, Cllr Jones added: "The mixed recycling was easy, this is not: We have to help my elderly mum and sort hers for her.
"I despair to think of what it would be like for my aunt in Rhiwbina who has been diagnosed with Alzheimer's. She can only just manage the old system.
"We neatly stack the bags, bins and boxes against the wall of our house so that they do not obstruct the pavement and cause problems for prams and wheelchairs, but when they are emptied these bags etc are thrown anywhere vaguely near our driveway."

Cardiff Council ward member for Rhiwbina, Cllr Jayne Cowan, said that there was a lot of confusion around the new system among some residents.
She added: "We are a dementia-friendly city with lots of older people, particularly in my ward of Rhiwbina and in lots of other wards and I think that we do need a solution to sort that out."
However, there were also a lot of positives for councillors to draw on. Cllr Cowan and ward member for Llandaff, Cllr Sean Driscoll, said the news that segregated recycling bins being brought to some schools and educating children on the importance of recycling was a real positive.
Ward member for Trowbridge, Cllr Michael Michael, said: "Generally it has gone well. I have had one or two queries. I wouldn't call them complaints."
The councillor, like other ward members, pointed out that recycling containers and bags blowing away in the wind was also something people had raised.
I did have a couple of them who did lose bags, a few phone calls sorted that out, but generally I think it has been well accepted in my ward and the public has delivered," said Cllr Michael.
He added that he was "sometimes at a loss" when hearing that some councillors were opposed to the scheme.
He said: "There are some parts of Wales where they have been doing it for years."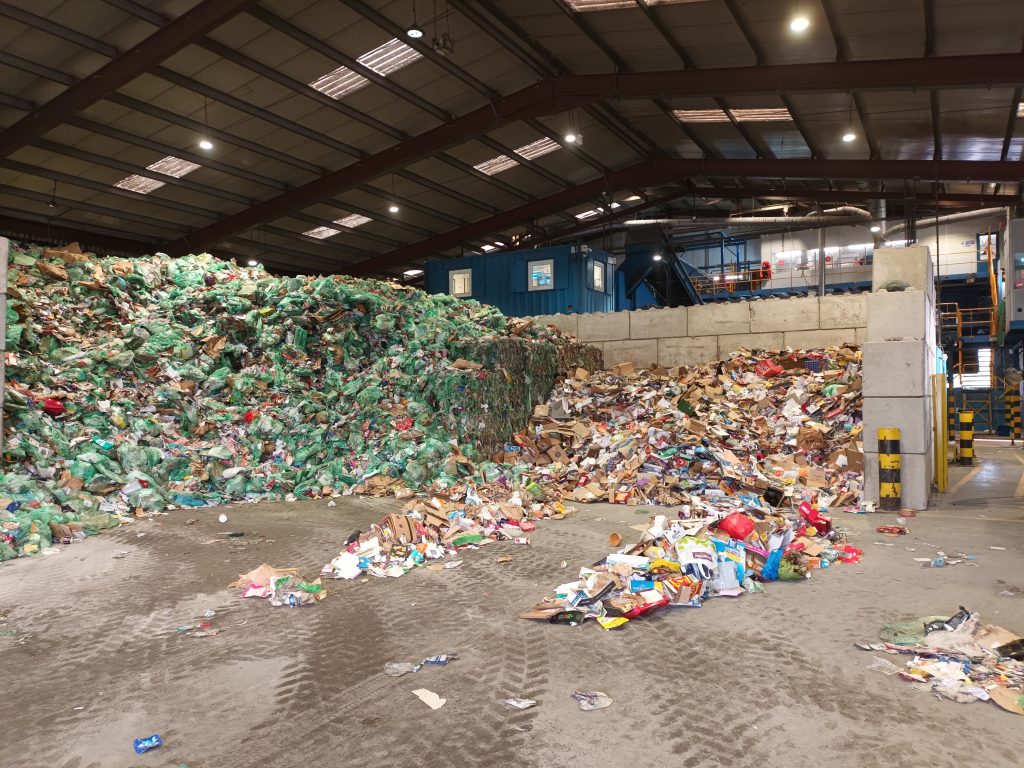 Cardiff Council has already improved on its recycling since last year. In 2021/22, the authority was below the Welsh Goverment's 60% recycling performance target at 58.19%.
As of April, the council's recycling performance level is at 62.5%. The target set for 2025 is 70%.