A CARDIFF family of four who were facing the prospect of life on the streets after getting into arrears with their mortgage have found themselves homeless.
Nicola and Mark Whealan, who had lived in their Llanishen home for 20 years, got into arrears after both of them became unable to work due to mental health struggles and the need to look after their severely disabled daughter, Jade.
After weeks of desperately searching for private accommodation before having to move out of their house, Nicola said she presented the family as homeless on September 12.
The family is currently living in a caravan in Porthcawl. However, they have only got a matter of days to find private rented accommodation.

Cardiff Council offered the family emergency accommodation at the Gasworks in Grangetown, but Nicola argued that it was not suitable for Jade and the offer was turned down.
"What is next I don't know," said Nicola, 46. "We haven't got that far. We are still applying for private housing while we are down here."
Following the sale of the house in Llanishen, Nicola said the family has the money to rent, but it has been difficult to secure a guarantor and find somewhere that will meet Jade's needs.
Two of the family's three dogs are also at the caravan in Porthcawl while the other is being looked after in Telford.

The Whealans were also offered a a council house on Aberporth Road in Llandaff North in June, but Nicola argued that the proximity of the house to the main road made it unsafe for Jade and the property was declined.
They were taken off the emergency housing list after refusing the accommodation at the Gasworks and have had their council housing application paused due to not having a permanent address.
Cardiff Council said an independent review upheld the suitability of the temporary accommodation offered at the Gasworks.
Nicola said: "It is not about being fussy, it is about making [Jade's] life easier and our life easier. There are so many people out there in our position.

"I have got no-one behind me, no professionals, nobody. It is like we have been dropped."
The family has also tried applying to other councils for housing support, including Vale of Glamorgan Council and Carephilly Council.
"We have tried every avenue," said Nicola. "There is nothing else I can do. My husband's health is deteriorating, mine is deteriorating, my daughter because she is unsettled because she is not in her routine. It is a fight every day.
"It is hard losing your family home that you have had for 20 years and they have just made it 20 times harder for us as a family. To be honest we can't take much more of it… otherwise this family will break up."
Cardiff, like other cities across the UK, is facing a serious housing crisis. More recently, 13 new council homes built in St Mellons were handed over to Cardiff Council.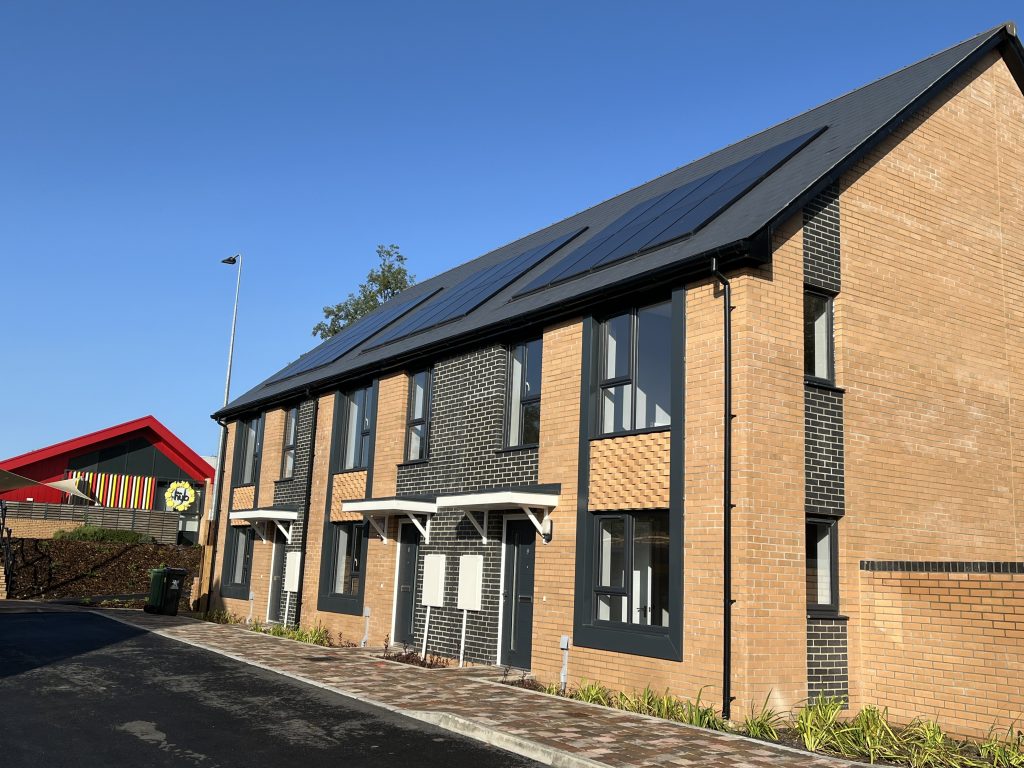 The new houses, known now as Ffos y Faendre, will be allocated to families on the city's housing waiting list. However, thousands more are needed. There were 7,900 households on the council's housing waiting list in August.
A Cardiff Council spokesperson said: "We're very sorry to hear about the continued difficulties the family is experiencing trying to find a new home. The Council has been working with them for a number of months providing support and advice to find a suitable accommodation.
"The offer of a suitable council home was turned down in June and emergency temporary accommodation at one of our family homelessness centres was declined in August. An independent review upheld the suitability of the temporary accommodation offered.
"The family has reapplied to the housing waiting list this week and their application and needs will be assessed in due course. The Council's Housing Options service has a duty to assess all applicants that present as homeless or at risk of homelessness in accordance with the Housing (Wales) Act 2014.
"We place a strong emphasis on prevention and encourage people to contact us as soon as they begin to experience difficulties as very often, we are able to provide support and interventions to keep them in their home.
"Where homelessness cannot be avoided, eligible applicants in priority need for accommodation are offered emergency temporary accommodation. This is available for those who retain their housing duty until a more permanent housing solution is secured.
"The number of applications to the Council for homeless assistance has been increasing rapidly over the past few years. In 2021/22, we received 4,215 applications.
"This rose to 4,583 in 2022/23 and this year's applications are projected to surpass 4,800 applications. Our temporary accommodation provision is full, so we are constantly looking for opportunities to increase capacity.
"However, there remains a severe shortage of affordable housing in the city so we are doing all we can to increase the availability through our ambitious house building scheme, through our leasing schemes, and via support for private landlords."