OVER 100 members of staff could be impacted by plans to close two care homes in Cardiff.
Cartref Care revealed last week that it has opened a period of talks on proposals to close its two care homes in Cyncoed and Llanishen after seeing a significant fall in the number of residents in their care.
The care charity first raised concerns about its financial position to the council in December last year and said it explored various ways to address the challenges it faces.
Cardiff Council ward member for Llanishen, Cllr Garry Hunt, said at a full council meeting on March 30 that he was concerned to learn about the news regarding Cartref and asked how the council will help to support those affected by it.
The council's cabinet member for adult social services, Cllr Norma Mackie, said: "Officers are working with Cartref, the residents and their families to manage the safe closure of the homes.
"The needs of all residents will be assessed and support will be provided to help them choose an alternative home that best meets their requirements.
"Fortunately, there are a number of vacancies across the city, so identifying alternative placements should not be an issue, but it will of course be a great disruption to the individuals at the ages that they are having to leave one home to go to another."
Cllr Hunt went on to ask if there were any further comments that Cllr Mackie could make in relation to members of staff at Cartref's two care homes.
A total of 109 members of staff, including account managers, care workers and auxiliary staff will be impacted by the closure of the homes.
It is understood that some of the staff wish to retire, but others will be actively seeking employment elsewhere.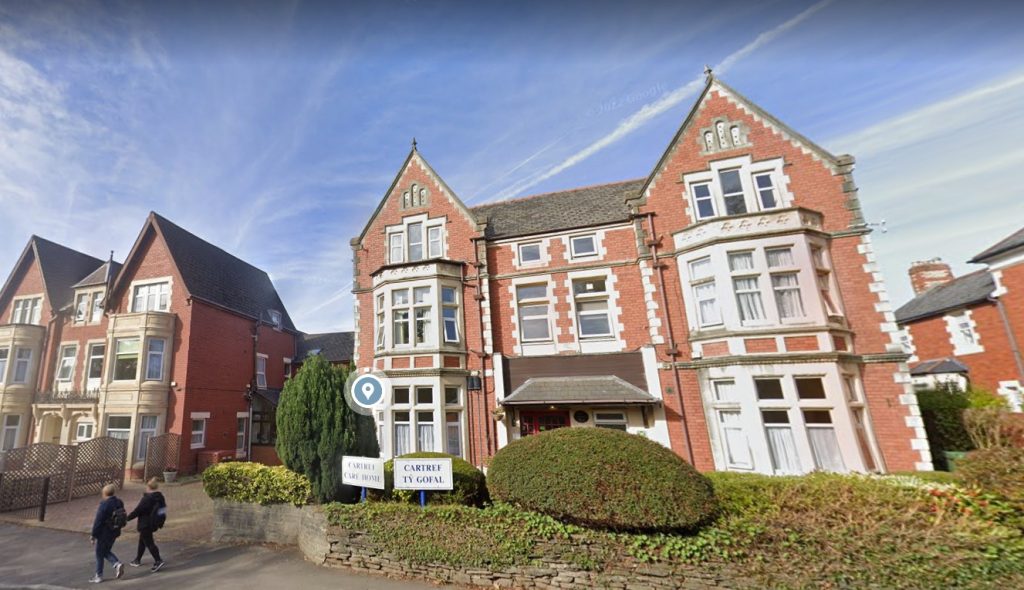 Cllr Mackie said: "Officers will link staff with other care providers that are actively recruiting staff so that they can explore any opportunities available.
"There may also be opportunities for some staff to move to the same accommodation as the Cartref residents which would be really good if that happens as the new homes may require additional staff.
"In addition, officers have linked in with the Cardiff nursing and residential homes association committee members who are keen to help support the Cartref manager to identify alternative employment for staff using the communication channels that they have in place with their members.
"Officers and the care sector will work together to support these much needed workers into alternative employment."
A joint statement from Cartref and Cardiff Council said that a series of sustained challenges had led to occupancy levels at Cartref falling to 50%.
In exploring the options for the future of the care homes, a review had been commissioned by external consultants.
The joint statement said that due to the age, layout and design of the homes located at Lake Road East and Station Road, the options explored were not viable.
The care homes will remain open until the 45-day period of internal talks over the closure proposals are complete.