PLANS to open a new pub in the centre of Cardiff have taken a major step forward.
Cardiff Council has approved an application to sell alcohol at a building formerly occupied by a Chinese restaurant on Churchill Way following a meeting of the authority's licensing committee on Wednesday, April 12.
The approval will see the former Star Chinese Restaurant turned into a new pub called the Churchill Arms.
Residents living nearby wrote to the council to express their concern about another licensed premises opening on Churchill Way.

The applicant, Group LH Ltd, already owns a number of premises on Churchill Way, including Pulse.
One resident wrote to the council, saying: "The last thing residents want is yet another bar in the close vicinity.
"This company already has three other licensed premises in this road and have blighted the area for years".
Cardiff Council ward member for Cathays, Councillor Norma Mackie, said: "While Churchill Way has a mixture or retail, offices and licensed premises it also has a number of residents and a hotel.

"There are 280 residential flats at Landmark Place, with residents that include elderly people and families with children and a Premier Inn directly opposite the proposed new premises and there are also flats adjacent to the premises.
"We also have concerns that this company already has two premises on Churchill Way and there have been many complaints and concerns about the disruption they cause…"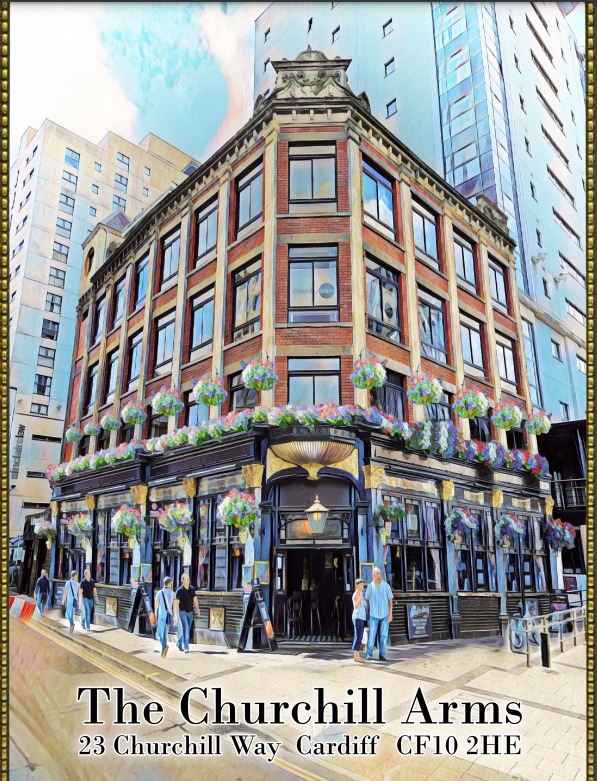 The licensing application by Group LH Ltd proposed for the Churchill Arms to stay open until 11.30pm from Sunday to Thursday and midnight from Friday to Saturday.
Once opened, the pub will take its place alongside other bars and restaurants along the soon-to-be redeveloped Churchill Way, which will see the old dock feeder canal exposed for the first time in over seven decades.

Cllr Mackie, who was writing to the council on behalf of herself and her fellow ward members for Cathays, added: "The regeneration of the canal quarter is planned to be a nice area for residents, visitors and families to relax and enjoy.
"It is not planned to be an area of noisy bars where residents and visitors would be subject to antisocial behaviour and disruption."
In a council report which looks at Group LH ltd's licensing application, the company said it hopes that the pub will be a "bold new landmark" for the new Canal Quarter development.
A solicitor at law firm TLT, Matthew Phipps, wrote to residents on behalf of the applicant to allay any fears they might have about the licensing proposal.
Mr Phipps said: "You will be aware of the development of the newly developed (and developing) Canal Quarter area in Cardiff.
"Significant works are currently under way and although we believe these works are unlikely to finish before the autumn of this year our clients view is that with the significant investment into the area and associated public spaces this application is precisely in keeping with the overall aim to have a vibrant, yet suitably conditioned and restricted hospitality offer in the locality."
A string of conditions has also been attached to the application. Conditions include:
The installation of CCTV
The use of qualified door security staff
Staff training
The keeping of an incident log
The operation of a challenge 25 policy
Licensable activities to cease half an hour before closing time
Mr Phipps added: "We have engaged with South-Wales police and have agreed to attach a couple of additional conditions to the premises namely:
On major events in Cardiff city centre such as sporting events in the Principality Stadium or music concerts, SIA door staff will be on duty at the premises from open to close and provide the ratio of 1:100 customers
When on duty, one or more members of door staff will utilise body worn CCTV which has the ability capture images and sound. Any recordings of images and sounds will be made available to the police upon reasonable request