COST is deterring people from some of Gwent's most deprived communities from taking advantage of adult learning courses, a council has been told.
Figures show that while 80 people from Bleanavon had signed up for adult learning costs in the last year but only one course for which people had to pay the full cost to attend had more than five residents from the town enrolled.
Rules around funding for adult learning mean only those classes teaching essential skills, such as reading or mathematics, or certificates or qualifications needed for work are run for free or at a reduced cost with other classes described as "lifestyle and leisure" having to pay for themselves.
That means Torfaen Borough Council charges people taking part in such classes the full cost of its adult community learning team running and providing the courses.

Councillor Joanne Gauden, the Labour council's cabinet member for skills, said while it has been able to run courses in Bleanavon due to funding from the Welsh Government and the UK Government's basic maths Multiply programme it doesn't have funding to offer a wider range of courses in the town and other areas in the north of the borough.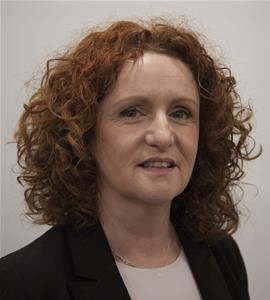 She said: "Unfortunately we do not receive any funding from government to support lifestyle and leisure courses meaning that these courses will always be dependent on viable class sizes. These courses are offered at a full cost recovery basis and where we need to charge participants a fee. Unfortunately demand hasn't been sufficient to meet the costs of a dedicated position like this in Blaenavon."
Parts of Blaenavon and Abersychan are ranked as among the 20 per cent most deprived in all of Wales.
Cllr Gauden said the adult learning team has been "working hard to understand the demand for learning in the north of the borough" and have attended eight events to promote their work and are using the Multiply programme to arrange taster sessions.

She said: "Our evidence shows the cost of courses is clearly a factor, a barrier to learning so if we can identify suitable venues where there is a will to offer learning spaces for free then we can move forward quickly."
Classes offered in Blaenavon, under the essential skills remit, in the past year have included fully funded digital drop in and driving theory practice sessions at the library and "buggy fit", yoga and mindfulness sessions at Blaenavon Rugby Club.
Cllr Gauden was answering a question at Torfaen council's September meeting from Blaenavon independent councillor Janet Jones who complained a brochure promoting adult learning hadn't included any classes in Blaenavon, Talywain, Garndiffaith, Abersychan or Cwmavon.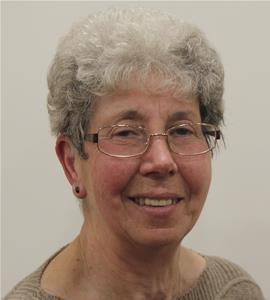 She said: "This can be seen as tantamount to discrimination and places our residents at a disadvantage."

Cllr Gauden said the brochure mainly covered the courses run from the adult community learning centres in Pontypool and Cwmbran.
But she said she was keen to work with Cllr Jones and members from Abersychan to "raise the profile of learning in the north of the borough" and said a seminar for all councillors, to give them an overview of the statutory and commercial community learning courses provided, is planned for December.