LUKE Tannian had to combine studying for his GCSEs with judo training three times a week as he prepared to take his exams and represent Great Britain at the European Championships. 
Hard work, and preparation, paid off however as he grabbed a clutch of B grades when he collected his results from Chepstow School this morning and a C in Welsh, having only moved to the UK from South Africa four years ago. 
Luke flew out to Portugal for the European Championships after his last exam in June where he competed in the 14 to 16 category and after opening his results today said: "It's been a roller coaster of a year. 
"It's been really hard training and revising and I had to make a schedule for when I had to revise and train. I would train on Saturday mornings and after school on Mondays and Thursdays at my club in Bradley Stoke, in Bristol and the sessions are three hours each."
The 16-year-old, who lives in Sedbury, said he hadn't done "too great" at the championships as he was eliminated in the first round but he is now looking forward to continuing his studies and has taken pride in his results, including in Welsh – a language he only picked up when he started at Chepstow two years ago. 
"I've been speaking Welsh for about two years as I used to go to school in Bristol and we only came from South Africa in 2019 and it was difficult at first but I do love the teachers and they helped me a lot as well," said Luke who also speaks Afrikaans "a little bit".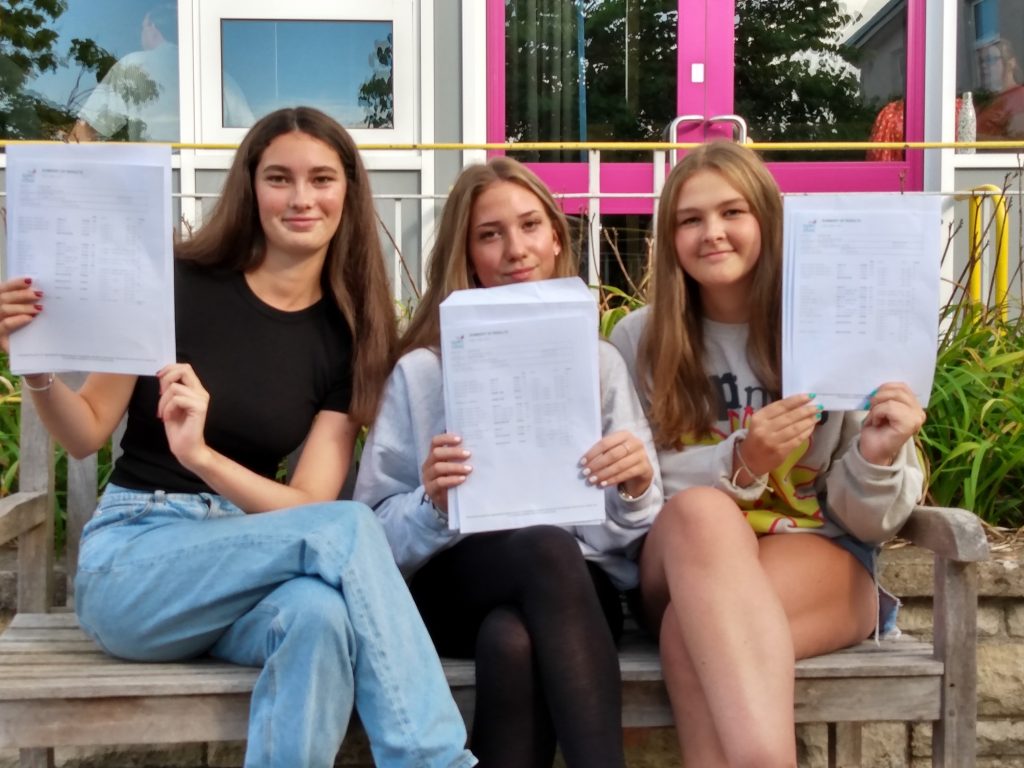 Among the top performers at the school was Lauren Tuck, who scored almost a perfect ten as she collected nine A* grades and one A, to add to the two A* she earned last year. 
"I was a bit disappointed with the A in biology as I'm thinking of doing it for A-level as well but it's not the end of the world," said Lauren, from Chepstow, who will be returning to the school's sixth form and is also considering maths and physics as subjects. 
Friend Poppy Waites, also from Chepstow, said she was "so nervous" before collecting her results as "I thought I was going to fail, I don't know why. But I didn't fail." 
She collected two As, six Bs and two Cs and is also planning to return to the sixth form to study PE, art, media and skills, the Welsh Baccalaureate. 
Subject choices mean some students leave school either for college or other local school sixth forms, which is what Archie Allen, who got four A grades and two Bs this morning to add to the two As and a C he earned last year, will be doing. 
"I'm going to the sixth form at Wye Dean as economics and politics aren't available here and I will also study maths and geography and I want to do law at university. Changing schools doesn't bother me too much as I know a few people there and it's only two miles down the road." 
Ed Harris, also 16 and of Chepstow, collected three A* and five As and he had also gained two A* last year and said taking some exams a year early did "take the pressure off a little bit" and he will be returning to Chepstow's sixth form.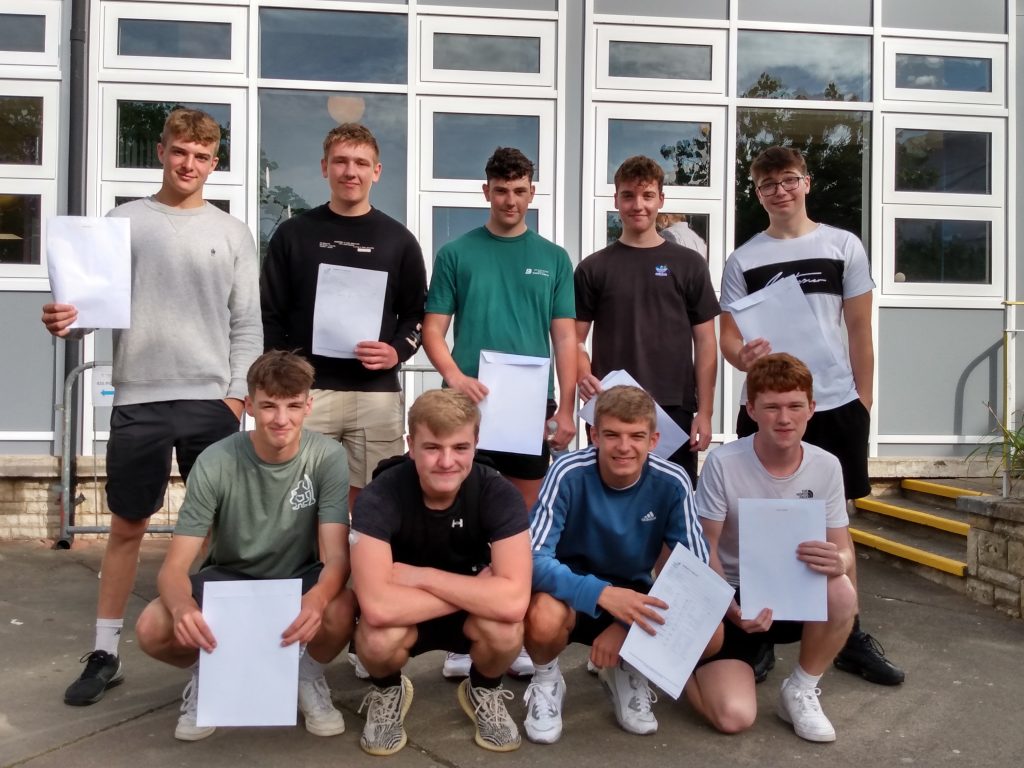 While GCSE results day marks the end of compulsory education for pupils for schools it is also an important measurement of pupils' achievement and how they have been supported through teaching. 
Lisa Lane, deputy head at Chepstow with responsibility for standards, said results aren't only about those at the top end. 
"We've got a broad range of abilities and while many pupils who haven't achieved the top end grades they've achieved to the best of their abilities and that is really important." 
Schools in Wales are measured by a system known as the 'capped nine' which requires schools to report the average marks of pupils' nine best subjects. 
Chepstow includes the core subjects of mathematics, English, literature, numeracy, science and the Welsh Baccalaureate skills challenge, in its nine subjects but other schools can include other subjects which pupils have chosen as their options. 
Schools are awarded points per grade, which increase by six for every grade, with a C grade worth 40 points and the school's early calculation is that its pupils will achieve above the national average of B grades. 
Schools are also measured on the achievement of pupils entitled to free school meals and while the percentage of pupils across the whole school eligible for support is 12.8 per cent among the year 11 group collecting results today it was 14.4 per cent.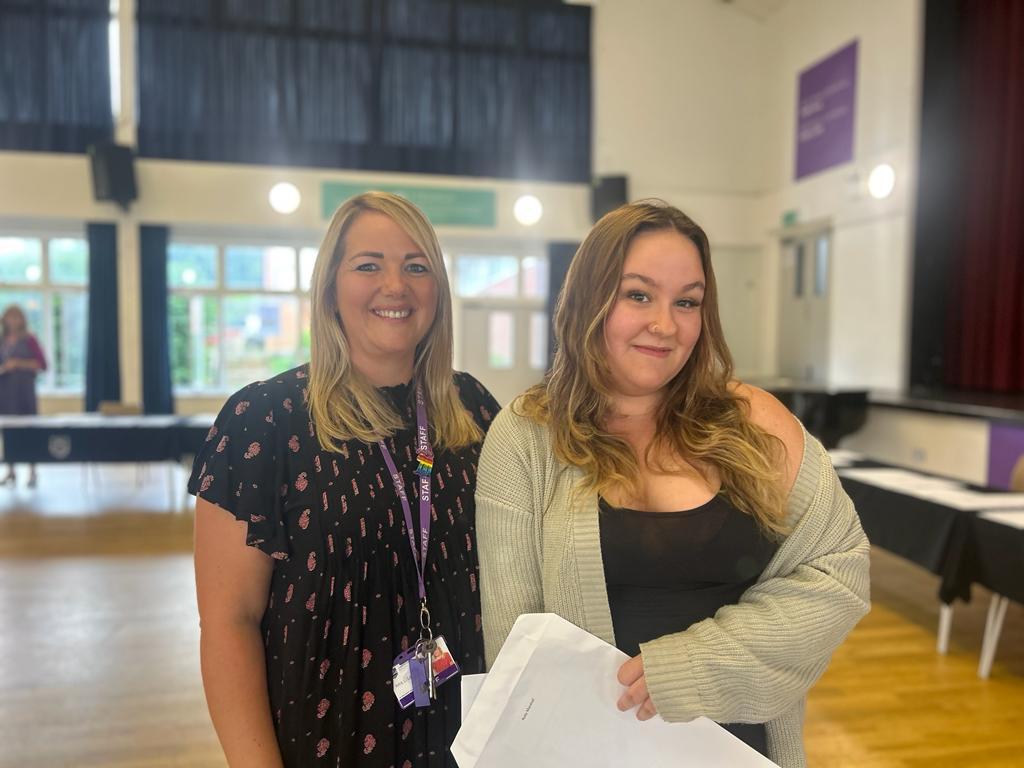 Ms Lane said the school offers additional support to "all vulnerable learners" and aims "remove any barriers they face. 
"It could be poverty do they have electronic devices? We give them dongles if they do not have wifi at home and one to one support and the school can act as parents or guardians if the family is not able to do that." 
Chepstow also places an emphasis on entering year ten for their GCSEs a year early and 34 pupils from the younger age group sat mathematics and numeracy exams, which are two separate subjects, this year and have achieved 32 A* and two A grades.