PLANS to close the Minor Injuries Unit overnight at a Gwent hospital could be opposed by a council which will discuss its response this week.
Health chiefs are currently holding a public consultation on a proposal to close the emergency nurse led service, that can treat injuries that are not life or limb-threatening, at Abergavenny's Nevill Hall Hospital between 1am and 7am.
It currently operates around the clock, seven days a week, but if the overnight closure is approved people from northern parts of Gwent including Blaenavon and Blaenau Gwent, as well as Monmouthshire, and from as far as south Powys, would be expected to travel to Newport's Royal Gwent Hospital instead if they have an accident in the early hours.
Monmouthshire County Council will be asked to agree that it opposes the overnight closure and direct the ruling Labour-led administration to "work constructively with the Aneurin Bevan University Health Board and neighbouring local authorities to ensure that outcome".

Mitchell Troy and Trellech councillor Richard John, who is behind the motion, which will be considered by the full council when its meets on Thursday, October 26, said: "I want us to hopefully speak with one voice and tell the health board very clearly that we object in the strongest possible terms to their plans to cut the opening times of the Minor Injuries Unit at Nevill Hall Hospital."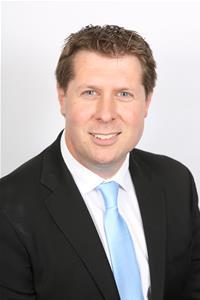 The Conservative group leader also claimed comments made by health board officials when they appeared before a council scrutiny committee in early October showed the proposal is driven by its need to slash spending by £32 million this year to keep within its planned £112 million deficit.
Cllr John said: "It's very clear from what health board bosses said in committee a few weeks ago that the closure of the Minor Injuries Unit at Nevill Hall Hospital is nothing to do with patient care, but is a kneejerk reaction to their mid-year budget shortfall."
If the proposed closure is approved it would mean many patients would be expected to drive past the Grange Hospital, based off the A4042 – that runs from Abergavenny to Newport – which houses the main emergency unit for Gwent to reach the Royal Gwent which would have the area's only 24/7 Minor Injuries Unit.

"It makes no sense for patients from mid and north Monmouthshire and parts of neighbouring councils to drive past Nevill Hall and past the Grange to get to the only overnight minor injuries unit at the Royal Gwent in Newport. Of course, many will go to the Grange instead, adding to the chronic waiting times that patients at Accident and Emergency are forced to endure," said Cllr John.
In September it was revealed the Grange didn't have planning permission to accept "walk in" patients who had taken themselves to its emergency department. It was intended the unit should only treat those who had been brought by ambulance or referred by health professionals.
However since the Grange opened in 2020 patients have taken themselves to the emergency unit, which has been plagued by long waits and a lack of space. An extension to the emergency unit was approved last month.
Cllr John said it had always been understood services would remain at existing hospitals when the Grange was proposed as a regional critical care centre. He said: "This is yet another example of NHS services being centralised, forcing Monmouthshire residents to travel further for care.

"When Accident and Emergency services were removed from Nevill Hall and centralised at The Grange, albeit unbelievably without planning permission, it was on the basis that overnight minor injuries cover would remain at Nevill Hall."
Health board chief executive Nicola Prygodzicz told the council's scrutiny committee the board couldn't afford "to do everything we want to do". She described the plan as a choice between the overnight closure of a unit that sees, on average, one patient a night, or 400 cataract operations, 80 knee replacements or not being about to carryout endoscopy work for cancer patients.
The committee was told, while the overnight closure would save around £400,000 a year, it would also allow the board to reduce spending on agency staff – that cost it £18.9 million last year.
It was also stated that seeing just one patient a night doesn't allow nurses to maintain their skills, while bosses said they have also feared situations where people who should attend the emergency unit have arrived at minor injuries units where staff haven't got the right level of expertise to treat them.
The council will consider the motion when it meets at County Hall in Usk at 2pm on Thursday, October 26.