A PUB has lost its fight to keep a marquee at the centre of a row over access to a pontoon used for launching boats.
The metal frame marquee with white and clear sheeting is on a paved area opposite the Boat Inn in Chepstow, and next to the flood defence wall on the banks of the river Wye, but has angered those who claim it has blocked access to the river bank.
Following complaints the landlady of the pub, Amanda Cooper, said she had kept a clear access to the steps built into the wall and which provide access to Chepstow Boat Club's pontoon.
She had applied to Monmouthshire County Council for planning permission to keep the marquee in place permanently on the area known as The Back after it had been put up in autumn 2020 when planning regulations were relaxed to support businesses during the covid pandemic.

The application prompted the Chepstow and District Yacht Club to object and more than 200 comments, both for and against the application, were made to the council which also owns the land on which the marquee has been placed and which is in the Chepstow conservation area.
Chepstow Boat Club had suggested only a smaller marquee, in place during the summer months, should be allowed. According to a council report an informal agreement had been in place between it, the club and pub that allowed the land to be used "by the boat club in the winter months to over winter boats and by The Boat Inn during the summer months for additional outdoor seating".
The original application was withdrawn by Ms Cooper who put in a new application this August after talks with the council had failed to agree an acceptable structure with the authority accepting the area could be used by the pub.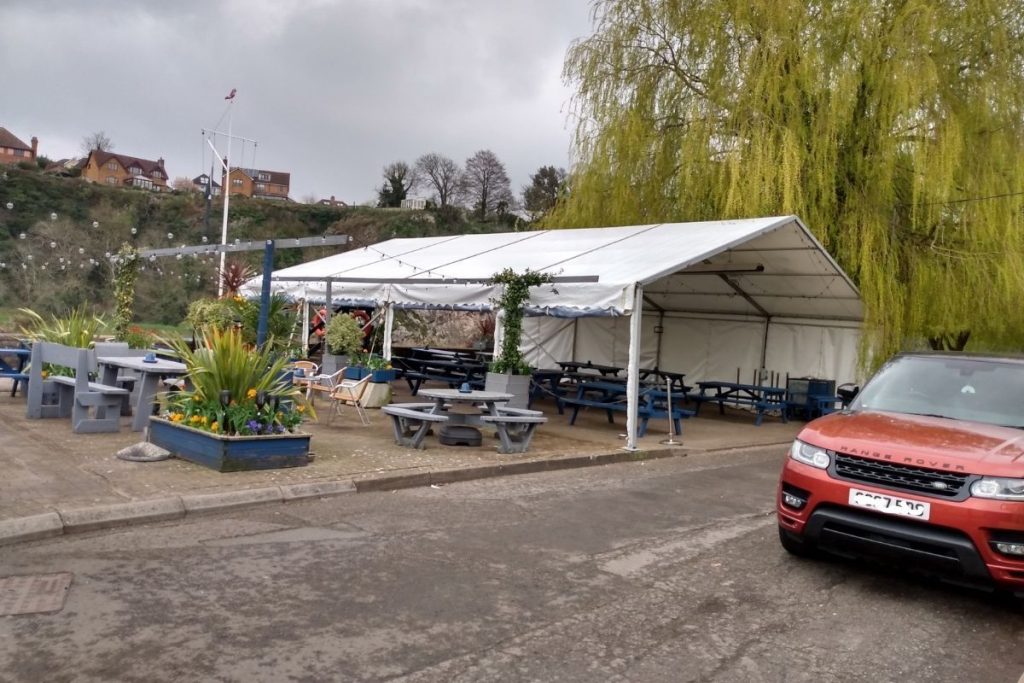 Her second application was supported by an 850 signature petition but also attracted a further 43 objections from the public. That application claimed the marquee should be acceptable as there is a similar one at the Houses of Parliament, described as "probably the most photographed Grade I listed building in the country".

A report by council planning officer Adam Foote however found the marquee was out of place and, in its current position, is an obstruction to people wishing to access the pontoon and has refused planning permission.
His report said the marquee had "an unacceptable adverse visual impact" on the appearance of the area and failed to preserve or enhance the character of the conservation area with "an adverse impact on nearby listed buildings".
On access to the pontoon Mr Foote found: "The structure in its current position limits access to the pontoon therefore interfering with the use/function of this leisure/recreation facility."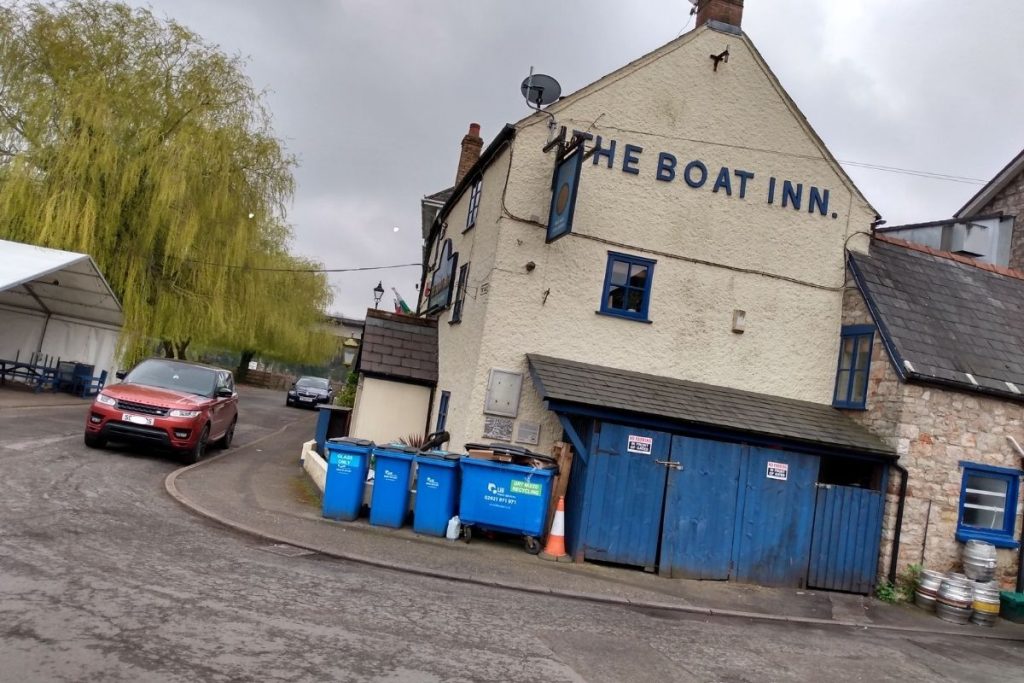 His report had said suggestions from the council how its objections could be overcome had been rejected by the landlady.

Mr Foote also said "no evidence had been provided" to support Ms Cooper's claim the marquee was essential to the ongoing viability of the Boat Inn. He wrote: "This business was operational prior to the marquee being erected and the lease on the pub was taken prior to the relaxed temporary covid-19 permitted development rights, it is therefore considered unlikely that the financial success of this business is dependant on the presence of a marquee positioned on land owned by a third party and on the opposite side of the road from the public house."