MONMOUTHSHIRE students have been celebrating success at A-level after the exams returned for the first time since the Covid-19 pandemic.
Youngsters collecting their results at Chepstow School today found the start of their GCSEs disrupted by the Covid lockdown and only took their first external exams last year when they sat AS-level examinations. 
But all of the school's students who have applied have gained a place at university, with only a handful having to settle for their second choice selections. 
Among those collecting results was Abigail Cass – but only after she had taken time to compose herself. 
"I was a tiny bit nervous, I don't know why it's just scary and I didn't know what I was going to get," said the 18-year-old from Chepstow who admitted to going to a toilet cubicle to open her AS-level results last year. "I was really scared." 
However once the big, white A4 envelope was unsealed, there was nothing to fear, with confirmation of three A grades in business, criminology and the Welsh Baccalaureate, and BTEC A* in psychology. 
The student has a place to study law at Cardiff University but will be travelling with best friend Layla Harris, who hopes to become a primary school teacher and will be attending Bristol's University of the West of England next year, during their gap year. 
"I'm doing a gap year and travelling to Australia, Thailand and Hawaii. I will then do law but I don't know what I want to do, I will figure it out," said Ms Cass, while her pal added they are still planning their trip which they intend to begin in March next year. 
Their friend Tayla Wood is however throwing herself straight into university life and already has a moving date marked on her calendar. 
"I'm going to Winchester University in September and then it's freshers week," she said. "I'm excited to meet new friends." 
The 18-year-old from Undy will be studying musical theatre as "singing, dancing and acting" are her "passion" which she said was well supported at Chepstow School. 
She played the role of the Scarecrow in its recent production of The Wizard of Oz. That saw her fitting in rehearsals and three evening performances alongside her studies and was rewarded with a B in A-level drama along with a C in BTEC psychology and a Welsh Baccalaureate A. 
Also taking a year out from full time education is Alexander Southwood who had faced disappointment before even taken his exams as he hadn't been able to secure a place at medical school. 
However he is now more confident of fulfilling his ambition having collected a clean sweep of A grades in biology, chemistry and psychology at A-level. 
"I will reapply for medicine and hope to get into my dream school, Cardiff," he said. "When I did work experience at the Grange and Royal Gwent hospitals several consultants told me only eight per cent of students get into medical school the first time." 
Friend James Bambridge also collected two A grades this morning, in further maths and computer science, having gained an A* in A-level maths last year while still in the lower sixth form. 
However the 18-year-old said he was disappointed as his A grades were just "one or two marks off" being A. "I'm just a bit annoyed as it's so close," he said.  He is unsure on his future plans and while his university student sister "really wants" him to take a degree he said he was pleased to be free of academic pressures, saying: "I'm just relieved it's over.  "I don't have a clue honestly what's next there's just so many options and I don't know where to go. I didn't apply to university and looked for a degree apprenticeship but couldn't find a good one, the nearest were in Bristol or Cardiff."  The school's head student Hayley Dorel will also take a year out, and will travel to Australia and south east Asia, before she studies veterinary science at Liverpool University.  "Ever since I could probably first talk it's been my dream to be a vet but the ironic thing is I haven't grown up around animals," said the 18-year-old who was accompanied by proud mum and Wayne and Amanda. "We live next door to a farm but my parents don't like animals and I only ever had a goldfish and two hampsters as pets." They saw their daughter pick up two As in maths and chemistry and a B in biology as well as an A in the Welsh Baccalaureate.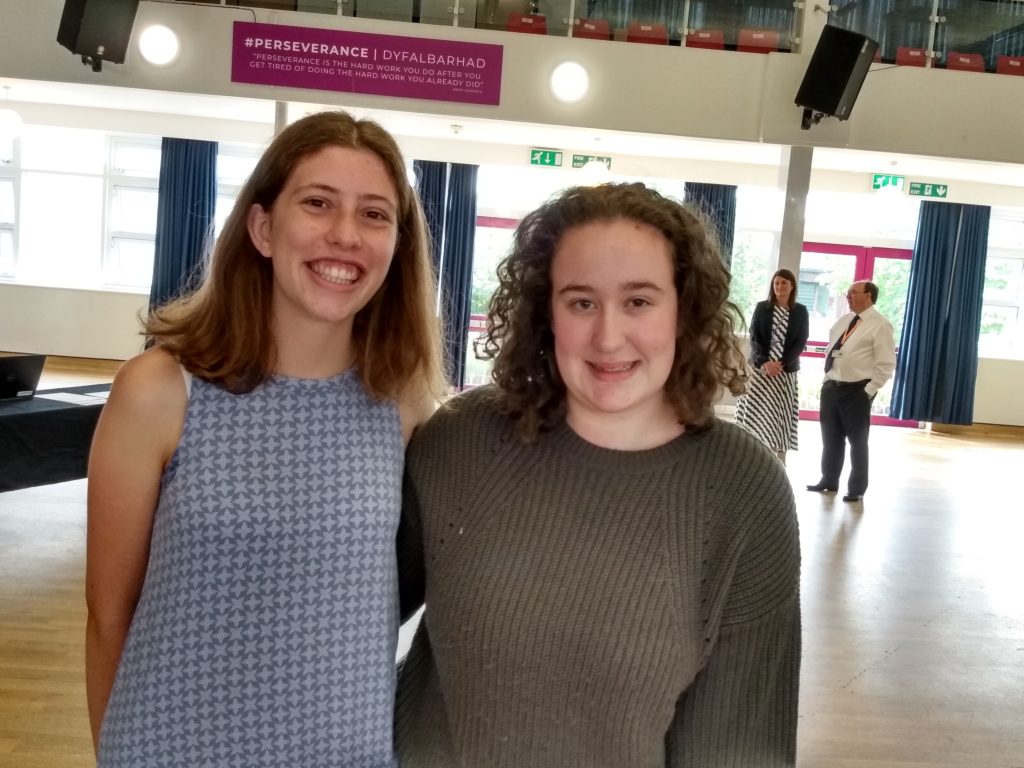 Students Madeline Smith and Bea Thomas have been friends since both attended Chepstow's Dell Primary and collected their results together. 
Cambridge-bound Ms Smith gained three A* grades, in maths, further maths and French, as well as an A in Spanish while her friend had two distinction stars, the BTEC equivalent of A* grades, and will study children's nursing at UWE, Bristol.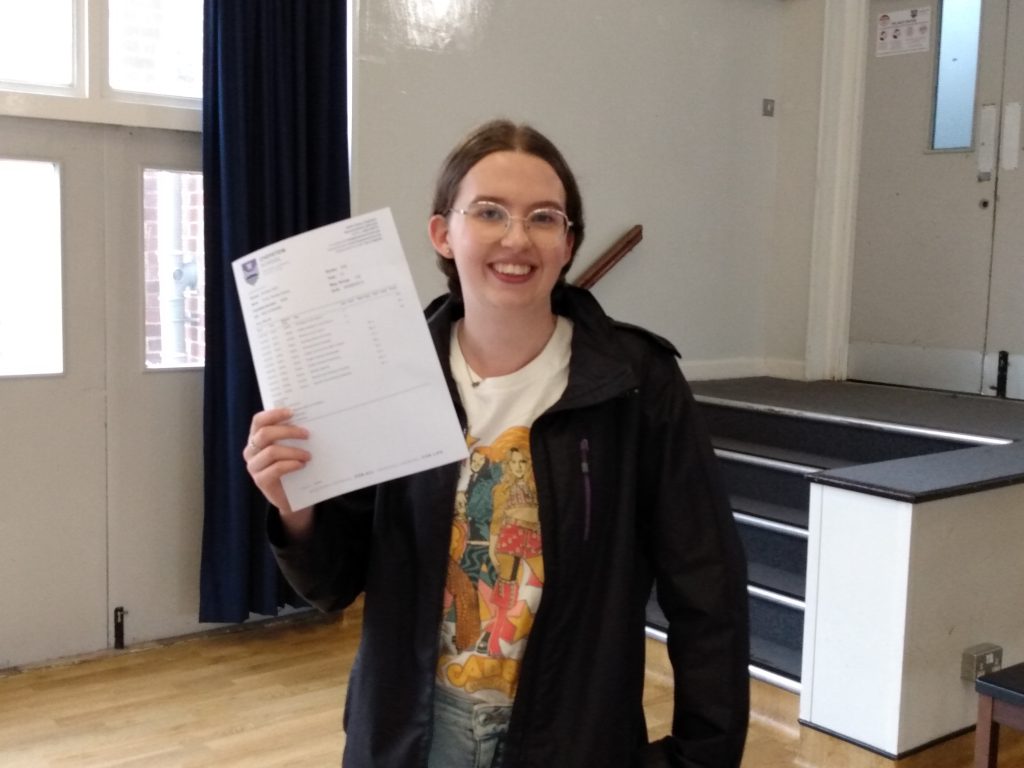 Emily Power also achieved three A* grades, in Spanish, English literature and sociology, and will go to Cardiff University. She said: "This is amazing and I didn't expect this. I'm not quite sure why but it was a bit of a shock." 
Headteacher Kelly Waythe said today had felt like a return to normal with students coming to school to collect their grades. She said: "The results have been brilliant and our A* and As is above where we were in 2019 at 26 per cent." 
During the Covid period pupils received teacher assessed grades but returned to traditional examinations this year with some extra support to account for the disruption since 2020 and grading is more generous than before the pandemic.