PROSPECTIVE taxi drivers with six or more points on their driving licence should face a "tough test" before being allowed to carry passengers.
That's the call from a county councillor who also works as a driving examiner for the Driver and Vehicle Licensing Agency.
Councillor Jane Lucas said Monmouthshire County Council should lobby the Welsh Government to tighten the standards required of those wanting to be taxi drivers.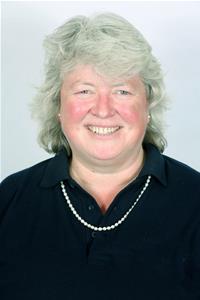 A template of licensing conditions it has provided to Wales' 22 unitary authorities suggests new applicants who have six penalty points or more on their licence should have to successfully complete a Pass Plus course.
Pass Plus is additional training course usually offered to new drivers and covers situations such as driving on motorways, country roads and at night as well as hazard awareness.
But Cllr Lucas said she isn't convinced the course is tough enough for drivers who will be taking passengers for payment.
She said: "Six points and asked to do a Pass Plus course? Bearing in mind what I do for a living I'd rather see them do a more stringent test. Can we go to the Welsh Government and ask can we implement such a thing and go to the DVSA, where I work, and ask them to reimplement the taxi testing?

"A Pass Plus scheme they could easily find a way around the problem and not conduct the Pass Plus correctly. I'd like to see it legitimately done."
The Conservative member for Osbaston, in Monmouth, was speaking over a video link during a council licensing committee meeting while wearing her DVSA issued high-viz safety jacket, and added: "Let's not forget these people will drive your nearest and dearest home after a night out. I'd like to know they are doing so correctly and safely."
Monmouthshire will adopt the standard proposed by the Welsh Government but licensing officer Linda O'Gorman said she would take Cllr Lucas' suggestion to civil servants who are developing national standards.
According to Monmouthshire council the average cost of a Pass Plus course in Wales at present is £200 and taxi applicants would have to meet the cost of the course. The Pass Plus Cymru website says its courses for drivers aged 17 to 25 cost £20.
At present only Newport City Council and Merthyr Tydfil Borough Council have "driver proficiency requirements".
Newport requires anyone applying to be a taxi driver with five or more points on their licence to take the Pass Plus course while in Merthyr every driver must have passed an advanced motoring course.
Dave Jones, Monmouthshire council's head of public protection said consistency of standards, with neighbouring authorities such as Torfaen and Blaenau Gwent, is important or "drivers will go across border" to work instead.