COUNCIL staff will benefit from a discounted rate to charge their electric vehicles at County Hall in Usk.
Monmouthshire County Council has agreed it will charge anyone using the recently-installed electric vehicle charging points at its headquarters in Usk a rate of 50 pence per kilowatt hours (kwh).
The unit rate in the council's public car parks is currently just 35p per kwh but will rise to 50p, with the authority having agreed the subsidised rate at County Hall should also be set at 50p to boost the take-up of electric vehicles as part of its "decarbonisation agenda" and have net zero carbon emissions by 2030.
The subsidy is expected to cost the council £2,697 for the financial year 2023/24, which could reduce at is based on 51 weeks usage but could also increase if usage is lower than predicted due to the fixed overheads of £2,100, which includes servicing the charging points.

A report by the council's head of decarbonisation, transport and support services Debra Hill-Howells said to operate a cost recovery charge, meaning the council would get back the money it is spending on providing charging, would require a 57.2p charge and it would have to charge a minimum of 65p to generate an income.
Both ideas were discarded, with the break-even charge described as "still considered to be cost prohibitive at a time when we are promoting the transition to ULEV vehicles".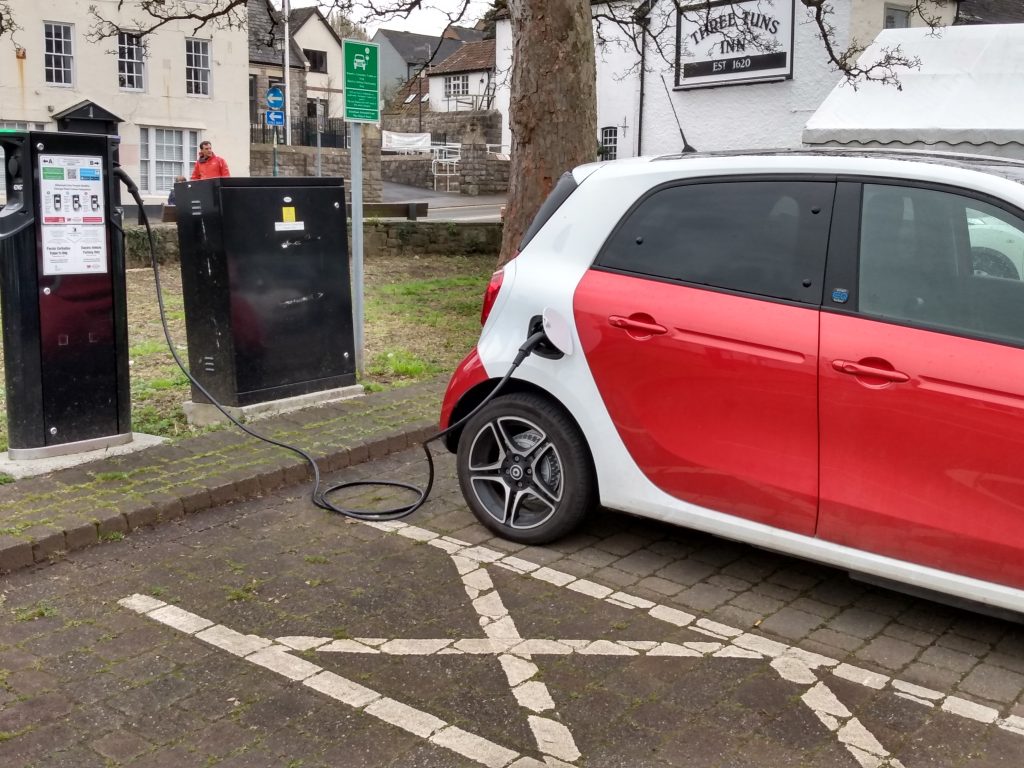 The 50p rate charge will be reviewed when the council's electricity unit rates have been confirmed for 2024/25.
According to the report the 35p rate is charged by Connected Kerb, but will rise to 50p, while other local providers of electric vehicle charging points, Gwent Energy and Dragon Charging, have set their rates at 50p and 65p respectively.

The council has made switching its vehicle fleet, and the 'grey fleet' – the term used to describe personal cars used for business use – to electric a priority.
It has also said if it wasn't providing subsidised public charging it would be disadvantaging staff and members of the public who are unable to charge and home and take advantage of their domestic energy tariff.
Commuting and business milage forms part of the carbon emission baseline assessment the council reports to the Welsh Government so Ms Hill-Howell said: Given the requirement to achieve net zero by 2030 the council needs to consider all aspects of its emissions and implement strategies to reduce and remove the carbon emitting activities."
Cabinet member for the environment Councillor Catrin Maby is set to approve the 50p charge on Wednesday, August 16.