A NEW lower speed limit could be introduced at a notorious accident blackspot on a Gwent trunk road. 
The Welsh Government is currently carrying out a safety survey on the A40 Raglan by-pass – where drivers can travel at the 70mph national speed limit – after a plan by Monmouthshire County Council to try and reduce the risk of accidents on the stretch of road was blocked. 
The council had wanted to introduce a no right turn order to stop vehicles turning right from Monmouth Road – crossing two lanes of traffic – onto the A40 near to its interchange with the A449 at Raglan. The council said that was the only restriction it could introduce as the trunk road is the responsibility of the government. 
The no right turn order was due to be introduced this year, but was put on hold in March due to discussions between the council, Welsh Government and cycling body Sustrans – disappointing the local Raglan Community Council. 

The community council has highlighted numerous crashes in recent years, including a fatal collision which claimed the life of a cyclist in 2022. 
There was also concern at slow, or no apparent progress, on addressing the safety of the dual carriageway despite the Welsh Government, in September, having introduced a temporary 50mph speed limit on a straight stretch of the road between the Raglan roundabout and Hardwick roundabout at Abergavenny due to a defective safety barrier. 
Raglan's county councillor Penny Jones asked for an update on the road safety survey at Monmouthshire County Council's most recent meeting and was told by the council's cabinet member with responsibility for highways, Catrin Maby, the Welsh Government anticipates completing it by the end of this financial year.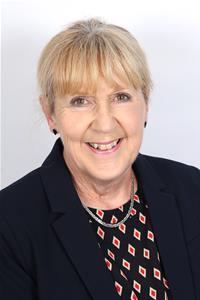 The Labour councillor said: "I understand the Welsh Government intend to temporarily reduce the speed limit on the A40 at Raglan also by the end of this financial year and anticipate the safety survey will also influence any permanent decision to reduce the speed limit along this section of the A40 which I would certainly support."

Cllr Maby, who represents Drybridge, said the council's proposal had been paused and the safety survey allowed to go ahead, but said:
"We won't let that go on indefinitely and the proposed reduction in the speed limit should make the crossing manoeuvre safer but we do recognise that further improvements at this interchange may be required." 
She said once the safety study findings are available council officers could meet with Cllr Jones and the community council to discuss the "next steps." 
Conservative Cllr Jones said the issue had been highlighted as the council's passenger transport unit had included the "dangerous crossing" on school bus routes this term. 

She thanked Cllr Maby for the update and "reiterated" the request for the council to continue to push for improvements but said: "I've heard that term, 'within the next financial year' for so many years now but there does seem to be light at the end of the tunnel."