MORE than 500 people completed a survey on plans to revamp a town's high street as part of a plan that could cost up to £6 million. 
But while the results show positive responses to most questions on the future of Monmouth's Monnow Street outweighed negative ones – by around 60 per cent to 40 per cent – respondents weren't convinced measures such as improving the pavement and making cycling through the street easier, as well as addressing parking issues, would revive the town.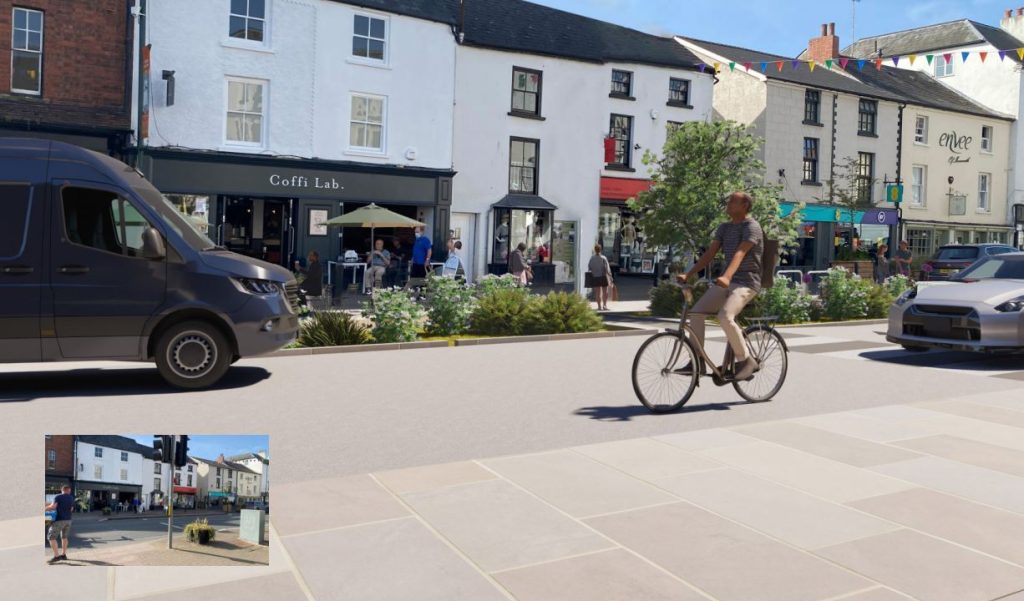 The survey, which was conducted on behalf of Monmouthshire County Council, asked if people thought the plans support Monmouth "as a market town destination" and 47 per cent of the 521 people who completed the survey "disagreed" or "totally disagreed" with the statement. That compared to 39 per cent who either "agreed" or "totally agreed".
The council says it recognises no "single intervention" will address all the issues facing the town but says it intends to work with Monmouth Town Council on a placemaking plan to address issues such as the town centre economy and how people travel to and from the town – and how the authorities and others can address them. 
That will help the council apply to the Welsh Government's Transforming Towns fund while it also hasn't given up on a further bid to the UK Government's Levelling Up fund to support revamping the Market Hall having missed out on this year's allocation. 
Match funding will also have to be found from the council and the Labour cabinet is expected to consider its regeneration funding and priorities in June. 
The survey response will be used in considering the next steps for Monnow Street and the authority says it is likely to have to carry out some work to remedy temporary solutions, which included widening the pavements that are uneven, put in place as part of Covid social distancing measures in 2020.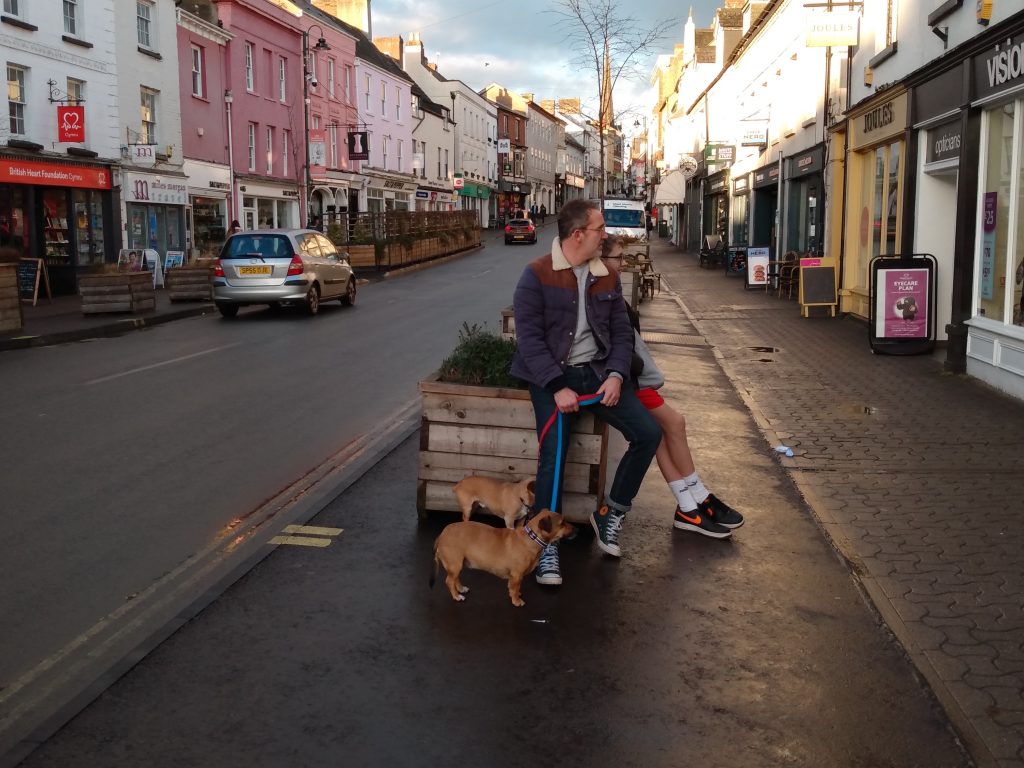 People were asked if they agreed the revamp of Monnow Street, including the addition of loading bays along with the balance of disabled and short stay parking spaces and crossing points and planting vegetation, would make it a better place for spending time and improve the street. 
The council had already committed to keeping the street open to two-way traffic and all types of transport. 
It found that 65 per cent who responded live in Monmouth and a further 21 per cent in the wider area and nine per cent work in the town and seven per cent were town business owners. Some answers of the survey added up to more than 100 per cent as those answering could select all options that applied to them. 

Of those who answered 84 per cent travelled to the town centre by car, 61 per cent walked, 14 per cent cycled and eight per cent came by public transport. 
Nearly half, 46 per cent, visit Monnow Street daily, and a further 43 per cent visit at least once a week with the most common reasons for visiting were "top-up/basket food shop" (67 per cent), meeting family and friends for a coffee (54 per cent ), spending a few hours shopping (44 per cent), doing the main weekly food shop (42 per cent) and having a meal out (39 per cent). 
Separate consultations were also held with businesses which the council thinks may explain why only 18 businesses on Monnow Street completed the survey. Earlier visits, by council staff or its consultants, contacted 75 Monnow Street businesses, which is 89 per cent, and 65 which is 77 per cent. 
More than half, 53 per cent, of those 18 businesses disagreed or totally disagreed the plans would support Monmouth as a market town destination and 26 per cent agreed. 
But the council says it it recognises concern, from businesses and others, about the economic viability of Monnow Street and Monmouth town centre more widely. 
It says while issues such as internet and out of town competition and high rates and rents are common across Wales and the UK it says some data supports the perception Monmouth "is faring less well than other towns in the county". 
According to the council in March this year there were 32 empty units in the town centre, which is a vacancy rate of around 20 per cent which is the highest in Monmouthshire and above the Welsh average of 16.2 per cent. However the council cautioned vacancy rates constantly change and that two new businesses were expected to open on Monnow Street. Its regeneration team is also due to consider action on vacant units.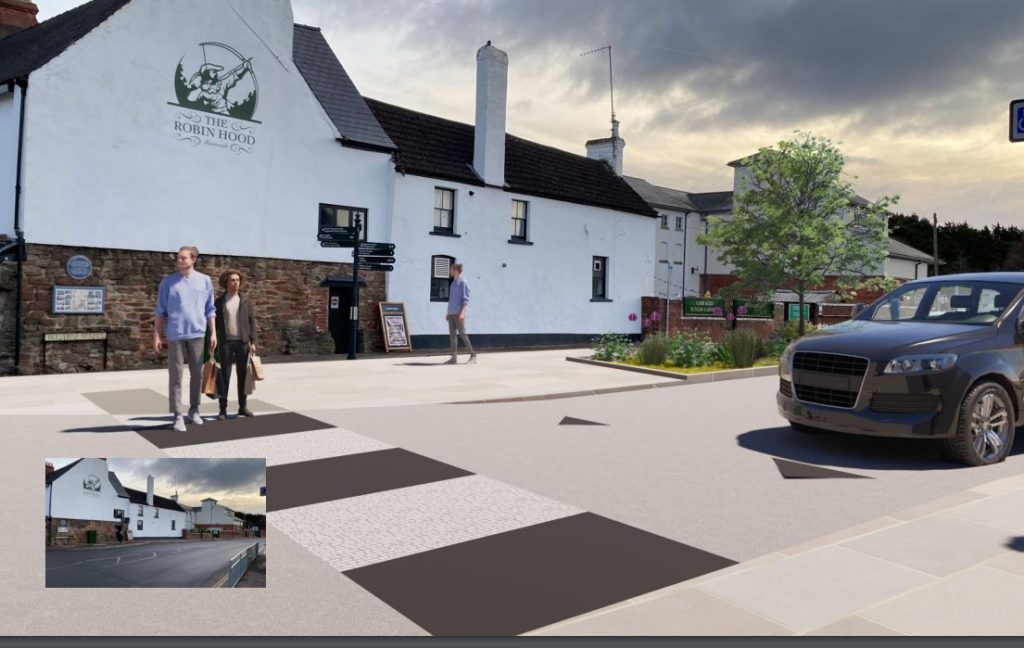 Footfall in Monmouth declined in 2014 and 2015, but then stabilised until 2019, when the council's annual survey recorded a sharp increase. Footfall fell again in 2020, likely due to the pandemic and in line with all town centres in Monmouthshire, while the most recent 2021 footfall survey indicates a modest increase. 
But the council said anecdotally, some retailers report that footfall remains lower than before the pandemic, and that takings have fallen as a consequence. 
As well as the survey face to face consultation events held in a vacant shop in Monmouth town centre, were attended by 484 people. The proposals were also displayed during a 19 day exhibition at Monmouth Community Hub and the council website.