LEAFLETS distributed by David Davies MP that prompted a police probe have been blamed for a firm pulling out of work to identify Gypsy Traveller sites.  
The accusation aimed at the Welsh secretary was made by the councillor leading the search for potential new Gypsy Traveller sites in Monmouthshire as the county council's Labour-led cabinet approved opening a consultation on three sites it named last month. 
Councillor Paul Griffiths said the reason the cost of the consultation, which is to be run by an independent firm, had shot up to £10,000 – from £4,000 earlier in the summer – was that a firm the council had an "understanding" it would work with was no longer willing to be involved.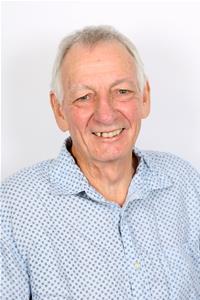 In July Monmouth Conservative MP Mr Davies, had published leaflets that asked 'would you like to see a traveller site next to your house?'. They were shared as the council began public hearings on potential sites, which at that stage also included areas at Mitchell Troy Common. 

Travelling Ahead, an advocacy service and part of the charity TGP Cymru, that works with Gypsy, Roma and Traveller people across Wales, condemned the leaflets as potentially having "the effect of stirring up racial hatred." 
Gwent Police said it was considering the contents of the leaflets but confirmed early in August they would be subject to no further investigation and Mr Davies said he made "no apology" for them. 
But at the Wednesday, October 4 cabinet meeting which  approved opening consultations on two new sites, at Bradbury Farm and Oak Grove Farm both in Crick, near Caldicot, and a previously identified site at Langley Close, Magor, Cllr Griffiths was asked to explain the increase in the consultation costs.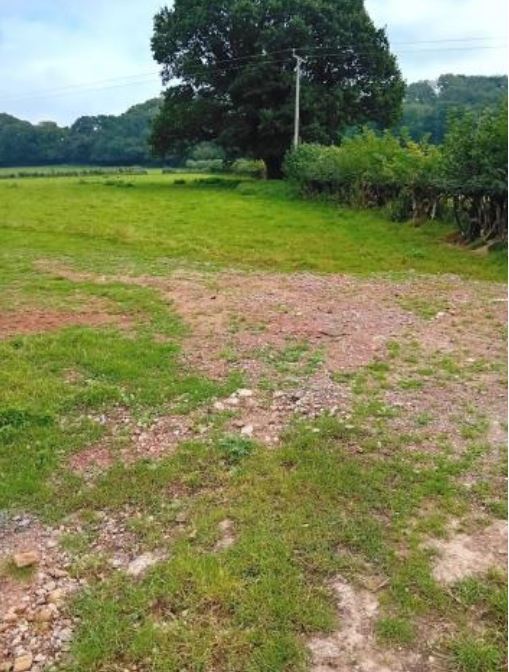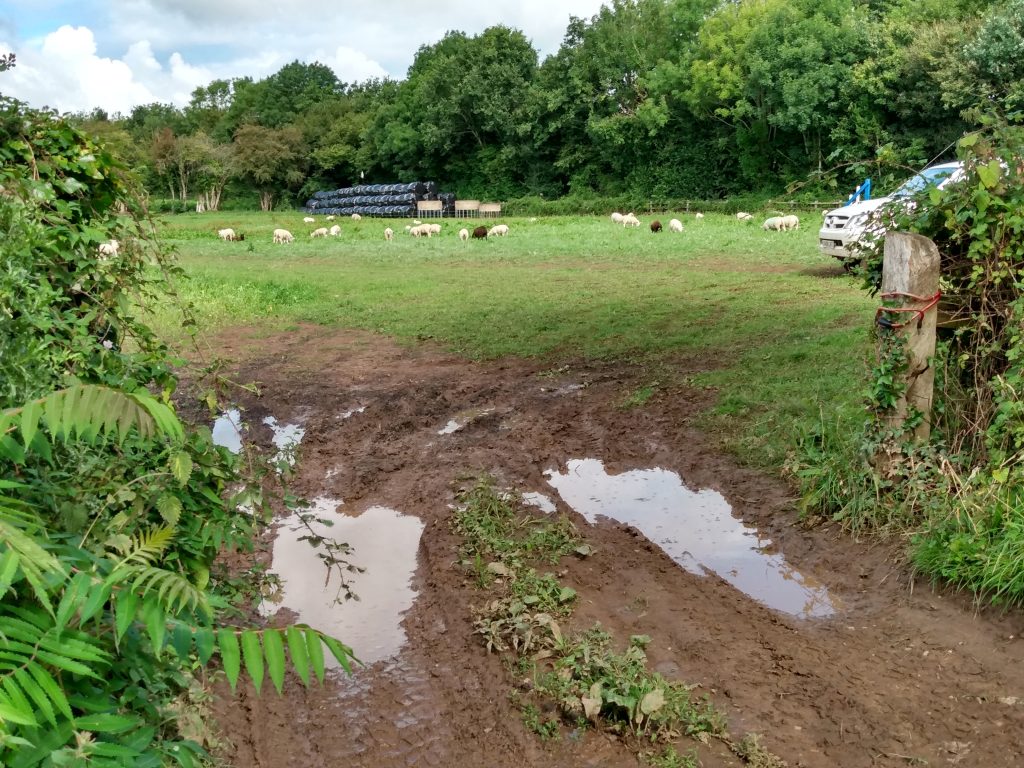 Cllr Griffiths didn't make a direct reference to the MP but told Cllr Richard John, the leader of the Conservative opposition who asked him to "explain the significant increase" a firm the council intended working with had pulled out. 

He said: "We had an understanding with Planning Aid Wales but as a result of events taking place in the community, leaflets going around asking 'do you want to live next door to Travellers' the company was put off from working in the Monmouthshire area. Actions have consequences and that is a consequence of that action."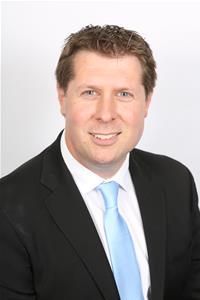 Cllr John, who represents Mitchell Troy and Trellech, had also questioned why no Labour held wards had been identified in July or in the current search, highlighting the three sites are in wards represented by Conservative and independent councillors. He asked: "Labour represents half the wards on the council, are we supposed to believe this is a coincidence?" 
Cllr Griffiths, the member for Chepstow Castle and Larkfield, asked the Tory leader if he considered this "a question worthy of himself." 
He said he'd asked a range of questions when considering potential sites: "The one question I didn't ask as it didn't occur to me as important, was which political party represents that site. I don't know, or care, and I don't think the Traveller families, who may end up occupying a site, care either." 

The council deputy leader added the accusation of "gerrymandering" was a "silly one". 
The cabinet had, Cllr Griffiths said, responded to the cross party scrutiny committee's call to start the process again as it reconsidered all sites in its ownership and those which had previously been put forward for potential residential development and weren't previously considered. 
As a result the sites at Crick were identified which form part of what the council has called the Caldicot East strategic site for up 735 new homes in its replacement local development plan. 
The consultation will ask whether the sites should be included in the plan, which will be subject to further public scrutiny and which will have to be approved by the Welsh Government and the full council. 
Each site is considered as potentially suitable for up to six pitches but would, as with any site in the development plan, be subject to a full planning application before they could be developed, which Cllr Griffiths said would be "many years down the line". 
He said the council has an assessed need for 10 pitches, over the life of the plan that runs to 2033, and said it not only has a legal duty to identify Gypsy Traveller pitches but "I would suggest a moral responsibility to provide them". 
Conservative Lisa Dymock, whose ward includes Crick, asked how the sites had been identified without "suitable access" and about feedback from the Gypsy Traveller families. 
Cllr Griffiths said officers had visited the site and were satisfied there could be access from the roads but the public consultation would produce further information. 
He said the Gypsy Traveller representative group will also be contacted during the consultation but said he hasn't had direct contact with the local families: "These families have been exposed by this process and feel that exposure and I'm not trying to add to it. I've left the dialogue to the officers who have contact with them." 
The cabinet also formally dropped the sites at Mitchell Troy Common and Monmouth, as well as Dancing Hill, Undy that were previously considered and will also consider any privately owned sites that might come forward and the possibility of considering if current sites occupied by Gypsy Traveller families could gain planning permission.