A PROPOSED hostel for asylum seekers in Stow Hill has been met with concerns from neighbours, councillors and police.
Plans have been submitted to Newport City Council by Cardiff-based developer D2 Propco to change two flats at 1 Clyffard Crescent into a hostel for eight people.
The hostel is part of the local authority's statutory obligation to provide suitable accommodation for Unaccompanied Asylum-seeking Children (UASC). Newport is also a recognised 'City of Sanctuary'.
Hannah Lewis-Jones, who lives nearby, said it had been a "very miserable couple of months" with noisy tenants, already living in the building, keeping her awake at night.
She told the Local Democracy Reporting Service: "I came to Newport after an abusive marriage and it's been my safe haven. I have spent the past four years defending Newport but now I can't. With the street lights being turned off as well, I don't feel safe."
She added: "If they want to put refugee families in there, they're more than welcome, but not young people with no supervision.
"I do get that this is the government pushing this, and that's why I have a single mum with two teenage boys living in my house – I'm doing my bit."
According to the council's social services department, the accommodation will be for asylum seekers who are due to turn 18 or who are already 18.
Gwent Police has submitted an objection to the plans based on crime data reported in and around the area.
Between December 2021 and November 2022, there were 561 reports of anti-social behaviour and 560 public order offences – which includes behaviour that interferes with the operation of society and its ability to function efficiently.
In a document submitted to Newport Council, an unnamed Gwent Police officer said: "Hostels and HMOs by their very nature can contribute to internal disputes/disruptive behaviour as well as filtering outside onto the public space which could contribute towards the fear of crime for local residents and visitors to the area.
"There appears to be a lack of a capable guardian – no live in or 24/7 support workers – to be able to address and deal with any issues/concerns of occupants in a timely manner and this could result in noise, disruption to other occupiers, local residents and result in an increase in calls to emergency services."
According to the council's social services department, which will place tenants at the hostel, the development is expected to follow "standard safety measures", including evening welfare checks, CCTV and daily updates from D2 Propco. Additionally, each of the young people will be allocated support staff – a social worker and a personal adviser.
In their comments on the planning portal, Jay McCabe and Betsan Evans, from Newport's social services, said: "If particular needs, vulnerabilities or other concerns are identified, foster placements may be sourced instead.
"The local authority anticipate that Clyffard Crescent will provide the opportunity to match young people, coordinate services and offer the right support to a young person."
They added: "The communities in which these young people are based have not raised any significant concerns to date."
The plans have received a 57 objections – including from ward councillors.
Stow Hill councillor Miqdad Al-Nuaimi said the proposal had caused "a lot of concern and consternation" for residents in his ward.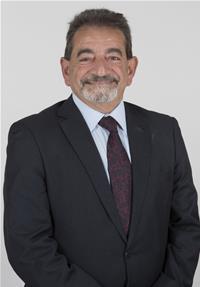 The Labour councillor said: "Many residents have contacted me expressing their serious worries about this proposal, and whether it should even be considered suitable for a hostel in this location."
Cllr Al-Nuaimi described the proposed development as "cramped " and said the council had a duty of care to the occupier.
He added: "It's clear the hostel proposal is aimed at maximising the financial return to its owners/operators instead of providing proper care for the wellbeing of its client group and their both physical and mental health."
Cllr Kate Thomas, who also represents Stow Hill, said the application should be treated as a HMO due to the number of residents and shared facilities.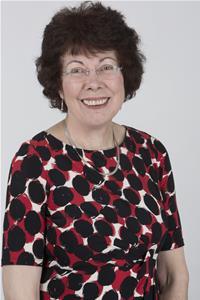 She said: "Hostels would generally be expected to house adults – usually capable of living independently, though sometimes with specific support needs – or families with children. Certainly, these youths will have substantial support needs – emotional, pastural, educational and practical."
Cllr Thomas said the application "risks serious deterioration" of the area, and that neighbours would be reluctant to use balconies and gardens if the plans were approved.
The Labour councillor added: "The placement of such accommodation, and the vulnerability of the proposed occupiers, is not in the public interest in an area with significant residential character, strong social ties and where there are many families with children."
Mark Seymour is a project manager at The Gap Wales, a charity which support refugees and asylum seekers in Newport.
He said: "Generally the properties don't present the same kind of challenges as some traditional homeless hostels with people who have challenging behaviours.
"These young people don't tend to have these life-controlling addictions. They are young people who live independently, but they are away from their parents and just need support."
He added: "I have worked with a number of young asylum seekers. There's a group who came six years ago through supported accommodation, they are all doing well now and they are settled. Some are in full-time work, some in college, and some have just passed their driving tests. They are just living a normal life.
"I don't want to undervalue the concerns of local residents, but it's good to be informed. Object on accurate information, rather than assumptions."
Mr Seymour has fostered two young people who are seeking asylum and said if there were enough foster carers then properties like this wouldn't be needed.
He added: "It would be better for these people to be in foster care, but there's a shortage in Newport. I know the council would welcome anybody willing to foster – whether that's refugees or other young people."
According to the council, all supported accommodation within Newport is currently at capacity and there is a significant accommodation shortage.
The planning application is expected to go to the council's planning committee in March.
Highway officer Ken Jones raised planning concerns and said he was unable to support the application due to a lack of information on parking availability and an unsuitable space for cycle storage.
Environmental health officer, James Holland, recommended there be "adequate" sound insulation in the building, to minimise structural and airborne noise.