IRIS WARE was among the first people to move into Mitchell Court flats in Tonypandy, back in the 1960s. Now, aged 93, she's one of the last living in what have been described as 'dilapidated' and almost 'derelict' looking buildings there. She has been left feeling isolated and alone.
Mitchell Court is destined to be demolished and if you visit it you'll see asbestos signs, scaffolding and boarded up windows.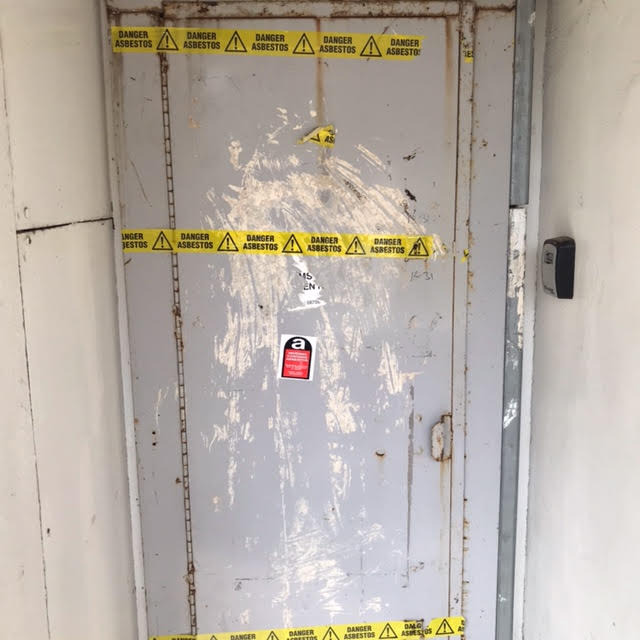 Iris owns her flat and needs to find somewhere new to live, but said she had been told by housing association, Trivallis, that it was only dealing with its own tenants living there at the moment, although it plans to have everyone out by the end of August.
Trivallis said it had worked closely with its tenants and leaseholders at Mitchell Court to ensure "appropriate care and support is provided as we try to prepare the building for demolition".

But in terms of finding a new roof over her head, Iris said: "I can't go out and look for myself."
She said Trivallis had categorised properties in bands, with band A considered as being in the highest priority need for new housing. Her flat was listed as Band D (and then changed to Band C) which she said meant she was lower down the list.
She said Trivallis had found her accommodation in a new block of flats in the centre of Tonypandy, but they won't be ready until January and she is worried they will go back on their word, and is also fearful of having to move twice.
She said there were only five flats still occupied at Mitchell Court, and none of those were near her, making her feel like she was living in the block of flats alone. She said she felt "sort of isolated" and was scared of the winter coming and being on her own 24 hours-a-day, week in, week out.

"They want to buy my house. Fair enough, providing they find me somewhere to live. I can't put myself out on the road at 93." She said Rhydyfelin, Talbot Green and Treorchy had been considered, but "I need to be near my daughter because my daughter needs to look after me."
She said she had applied and tried for many properties, mostly close to her daughter, but she'd been told the properties had been allocated. Her daughter had searched for houses through estate agents, she said, but the search was complicated by the fact she needed things like walk-in baths and stairlifts like she had at the moment.
Speaking about the state of the flats, she said: "I've never seen it like this", adding, "it's really bad here."
She believed Trivallis must have realised for a few years it was going to knock the flats down and wondered why it didn't make places available then for people to move into. "I'm really fed up," she added.

Vic Cox, director of development and planned maintenance at Trivallis said: "We have worked closely with Trivallis tenants and leaseholders at Mitchell Court to ensure appropriate care and support is provided as we try to prepare the building for demolition.
"This process will only begin once the building is empty, and all tenants and leaseholders are relocated. We have engaged with all leaseholders to ensure they are content with the prices offered for their properties and that they are supported throughout the process.
"Recognising the individual circumstances of the remaining leaseholders, we have tailored our support to their specific needs, with our neighbourhood managers and tenant liaison officers visiting on a weekly basis.
"The decision to demolish the site was made after carefully considering the feedback from the occupiers. They, along with Trivallis, recognised that the building was in poor condition, and it was essential to find more suitable and improved accommodation for everyone. Our teams have been working tirelessly to complete the process and make the transition as smooth and compassionate as possible."