THE MULTI-MILLION pound redevelopment of the Muni Arts Centre is now officially under way.
Rhondda Cynon Taf Council said that contractors have started work to revitalise the popular Pontypridd venue ahead of its planned reopening next summer.
The redevelopment will provide a multi-purpose and fully-accessible events venue offering a varied programme of live music and event cinema, along with bar facilities to support the local leisure and night-time economy.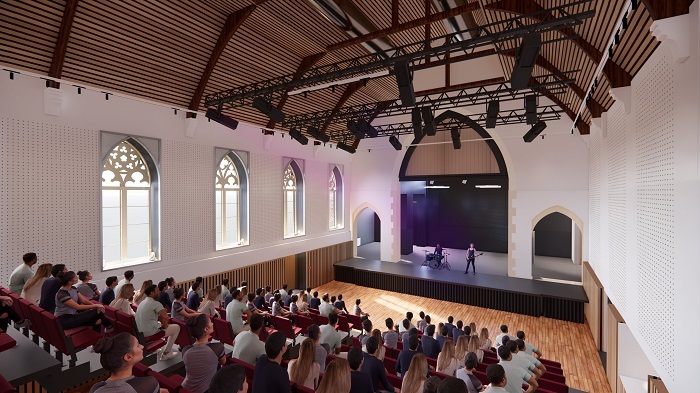 The work will include conservation and repair of the venue, with the project designed to expose the building's  gothic architecture. The auditorium will be refurbished while the entrance foyer, bar and mezzanine areas will be remodelled. Lifts, toilets, dressing rooms and a Changing Place facility will be installed, along with associated improvements to the back of house areas.

The Grade II listed Muni, in the centre of Pontypridd, was originally built in a gothic style as a Weslyan Chapel in 1895 and has since become a regional arts and music hub.
In 2019, the council announced plans for a major refurbishment project, with the aim of re-establishing the Muni as a popular arts venue with a sustainable future.
The council is working with Awen Cultural Trust, which will operate the Muni following its redevelopment
The project secured £5.3m funding from the first round of the UK Government's Levelling Up Fund in 2021.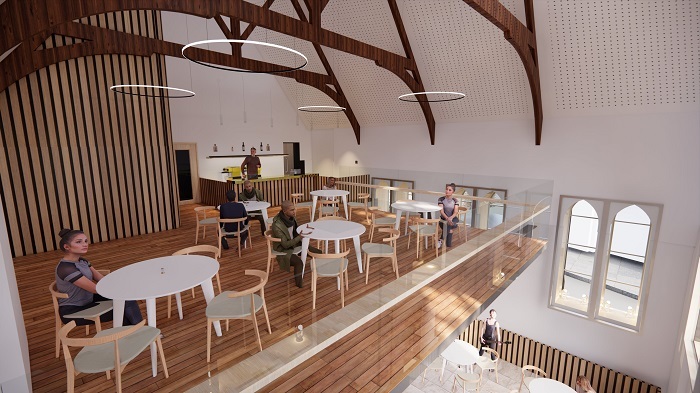 After the project's design phase was completed and the required statutory consents were received, the appointed contractor Knox and Wells started the first internal works on site during the week starting Monday, September 4.
The planning report for the committee meeting which approved the proposals back in June said that due to financial constraints and lack of investment, the building suffered decline and eventually closed its doors in 2018.
But a lease agreement with Awen has been reached and work has now started on the redevelopment which the council hopes will be a key venue when Pontypridd hosts the National Eisteddfod in 2024.