A FURTHER 51 patches of grass in one Gwent borough will be subject to mowing just once a year as part of a bid to boost biodiversity.
The change to grass cutting regimes is intended to help wildflowers grow alongside recreation areas as well as on areas of public or general amenity from roadside verges to green spaces on housing estates and in parks.
The change is partly a result of the strict lockdown at the outset of the Covid pandemic in 2020 when all but essential services ground to a halt.
That meant Torfaen Borough Council's usual grass cutting operations were suspended which allowed nature to flourish.
Mandy Owen, the council's cabinet member for the environment, said: "Residents and the council were able to see the benefits of reduced grass cutting and we received complaints from residents when we announced we would start cutting again."
At its Tuesday, February 14 meeting the Labour cabinet agreed new grass cutting regimes for the borough which will see an extra 4.6 hectares of council owned land managed under an annual cut and collect regime on top of the 27 already subjected to reduced mowing.
The programme will see a further 39 areas move to once a year cuts this year and the remaining 12 next year with the council saying the move supports addressing the climate and nature emergencies it has previously recognised.
Andrew Osborne, the council's senior environment officer, said areas for sports and recreation will still be cut while there will also be access paths cut on larger areas. Margins around sites will continue to be regularly maintained.

Information signs, explaining the site is part of the council's Nature Network, will be erected in those areas left to grow wild and the signs will also contain a QR code which people can use their mobile phones to scan and be taken to a link on the council website explaining the programme.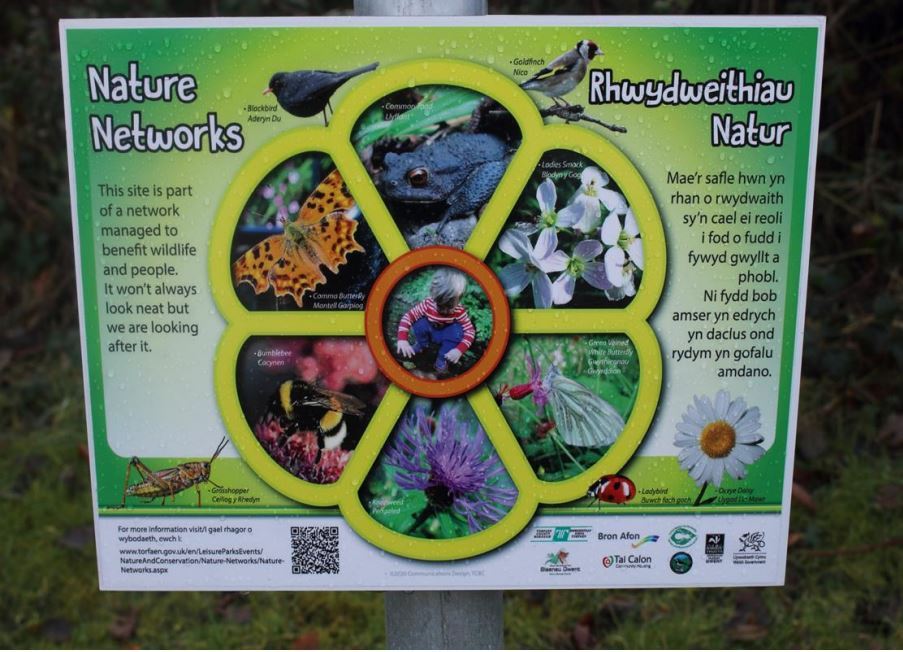 Removing grass cuttings will reduce the fertility of the soil and give wildflowers more chance to grow and the council says annual cut and collect over a number of years will gradually convert a species poor grassland to one that supports more wildflowers and pollinating insects.
It also says the UK National Ecosystem Assessment 2011 suggests that carbon stored in the soils of species rich grassland is equal to the carbon stored within a forest environment. Species rich grassland is also substantially better at absorbing carbon than newly planted trees.
The council has already worked with consultants who have mapped 58 hectares they believe suitable for reduced cutting and taken advice from its ground workers to put in place the new regime while the purchase of any new equipment necessary has been grant funded.
Mr Osborne said the council is confident of public support with it having worked on the proposals since 2020 including site visits to discuss where residents have raised concerns while more than 80 per cent of the more than 1,000 respondents to a Welsh Government supported Gwent wide public opinion survey supported more sustainable grassland management.
The council issued maps of the areas where it will reduce mowing to councillors before Christmas and three responded to express general support while calling for existing recreational sites and other green areas close to housing estates to be regularly maintained.
Mr Osborne said: "We have not done site specific consultation but based on the consultations to date we are confident in the recommendations."