A POLITICAL shake-up will see a new opposition group formed in Torfaen just months after a split among independent councillors.
The former Independent Group, which included seven members of Torfaen Borough Council, collapsed in November, with its councillors instead opting to sit as individuals not affiliated to any group on the council, which is controlled by Labour that holds 30 of the 40 seats.
But four councillors, who had been part of the Independent Group, have now reformed under the same name. They will be the largest opposition group with one more member than the three-strong Torfaen Independent Group.
Abersychan councillor Chris Tew has been named leader of the newly formed group that also includes Cwmbran St Dials ward members Elizabeth Haynes and Catherine Bonera and Pontypool Fawr councillor Mark Jones. 
Cllr Tew said the intention of forming a group is that "hopefully it will get our voices heard a bit better in the area." 
He added: "We're not political at all. By getting together hopefully we can be a bit of a voice for the people of Torfaen."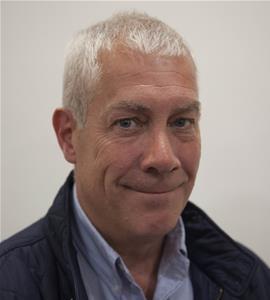 He accepted people may question why the councillors had come together to form a group just three months after the previous group disbanded. 

The new group is set to be formally reported to the council's February 28 meeting at Pontypool Civic Centre and the full council will also have to approve changes to the political balance of the authority which dictates how committee seats are allocated to reflect the political make up of the council. 
As the largest group Labour is entitled to nominate the chair of three scrutiny committees and as a result of the latest changes the Independent Group and the Torfaen Independent Group are now entitled to each chair a committee. 
Llantarnam councillor Jason O'Connell, who was elected at a by-election earlier in February, has also confirmed he will sit as an individual independent outside of any group. 
His Llantarnam ward colleagues David Thomas and Alan Slade are the only other councillors who intend to remain as individual independents. 
The Torfaen Independent group is led by Cwmbran Two Locks member Ron Burnett with Blaenavon councillors Nick Horler and Janet Jones the other members of the group.
Council leader Anthony Hunt, who represents Panteg, is also the leader of the Labour group.