A SHELTER covering a private swimming pool in the garden of a house in Garndiffaith will be allowed to remain despite being put up without planning permission.
The tunnel like, opaque glazed shelter formed from curved anthracite-coloured bars – which is 10.7 metres long, 5.5m wide and 2.5m at its highest point – allows householder Piotr Sarna to swim in his outdoor pool throughout the year.
But when planning permission was originally granted for the pool in the garden of his home at Harpers Road in Garndiffaith, Pontypool there was a condition that any enclosure would require full planning permission.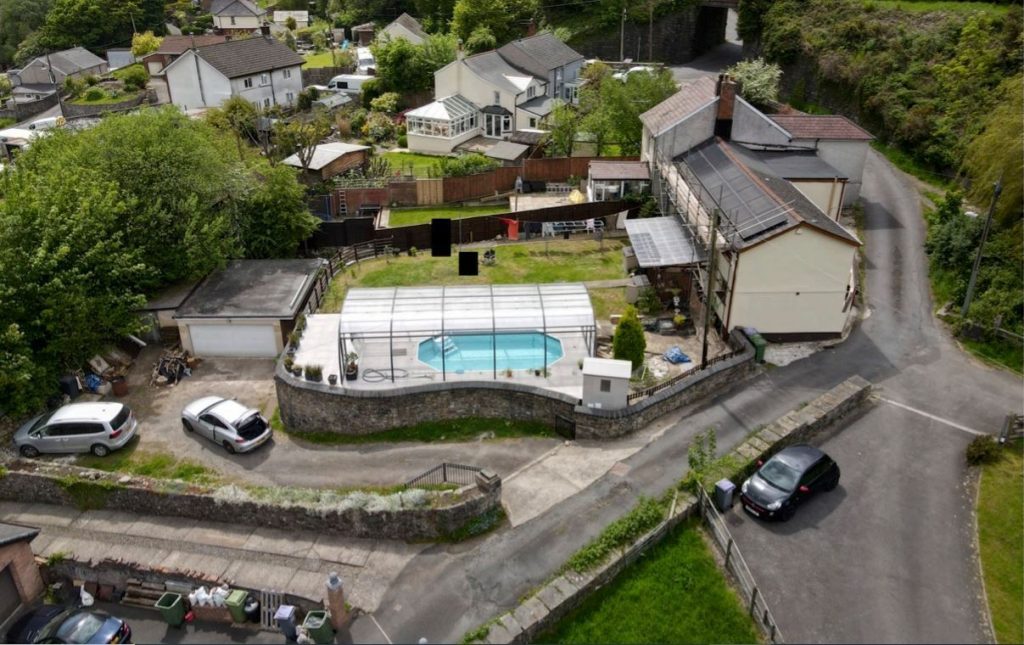 As a result of adding the shelter that covers the pool, and which features retractable window panels on the sides and a sliding doors entrance, Mr Sarna made an application for retrospective planning permission to Torfaen Borough Council.

It was granted after planning officer Sarah Cullen said information provided regarding Mr Sarna's health outweighed concerns about the visual impact.
Her report said: "It is recognised that the enclosure allows the applicant to swim throughout the year which is of benefit to his health. Therefore, whilst there are concerns regarding the visual impact of the enclosure, in this case the personal benefits to the applicant's health outweigh these concerns."
As a result permission for the shelter is a "personal consent" tied to Mr Sarna meaning it can only remain in place for as long as he lives at the property and would have to be completely removed if he no longer lives there.
The council report also noted there is a presumption that developments intended to improve the enjoyment of a home are acceptable but that the garden is only just within the borough's development boundary. It is partly within the Afon Lwyd Valley Special Landscape Area and only 13m from the Cwmavon Corridor Local Nature Reserve.

The planning condition had also been imposed in the interest of visual amenity and while the shelter could be considered an outbuilding, and mostly meets the requirements related to them, due to the garden being on higher ground it is visible to neighbouring homes. The glazed design was also described as an "alien feature".
The main impact on neighbours would be noise, and comments were made to the council about noise from the pool being "exacerbated by the enclosure", Ms Cullen said while a shelter extends the period when the pool can be used "any unacceptable level of noise associated with the swimming pool would be controlled by Environmental Health legislation".
Mr Sarna will also have three months to provide the council with information on planned biodiversity enhancements to comply with its policy.