TREES NEAR Bassaleg School could be cut down as part of construction work, but residents are urging Newport City Council to rethink its plans.
Seven trees along Forge Lane are due to be felled on Monday, March 13 to make way for drainage works as part of the extension of Bassaleg School.
Construction company Willmott Dixon are building a new teaching block, dining hall, and assembly hall, to increase the school's capacity.
On Tuesday, March 7, about 30 residents from Forge Lane and neighbouring Court Crescent turned out to voice their frustrations and urged the council to "save our trees".
The council has said it is "necessary" to remove the trees – three of which are condemned – and has agreed to replace them, but residents have said this is not good enough.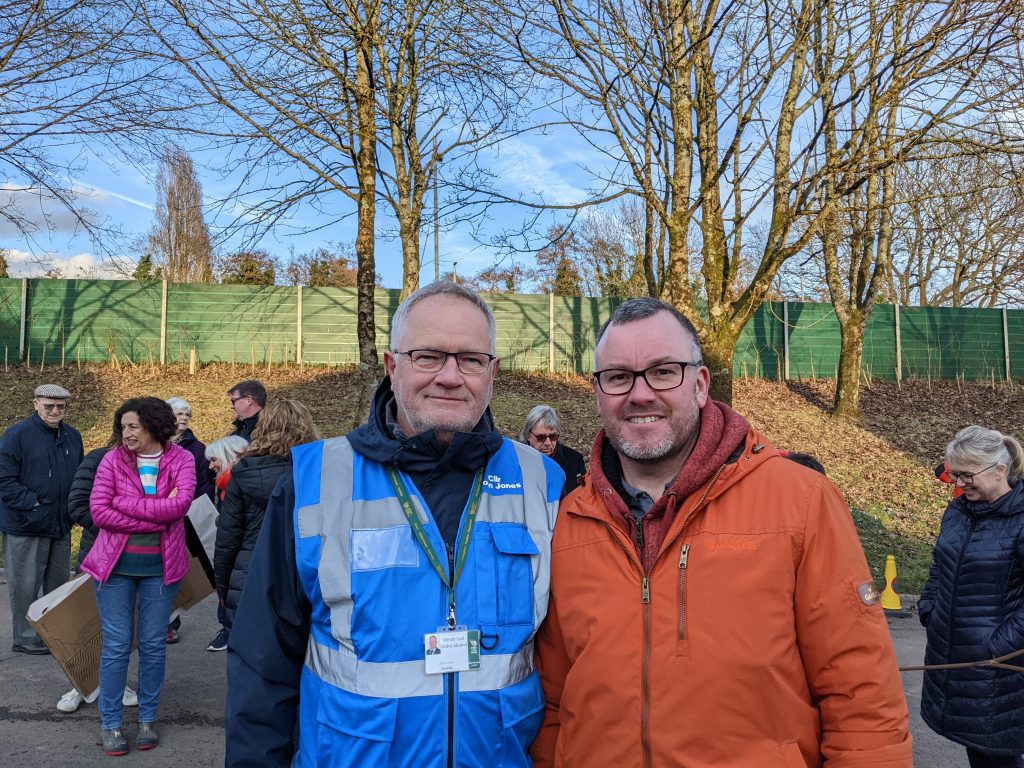 Rob Leather, who lives on Forge Lane, said: "Replacement trees are not going to be comparable and adequate, and take decades to provide the same noise pollution and air quality benefits.
"The removal of mature trees, unnecessarily when there is an alternative option, is contrary to the council's green policies.
"We must remember, this is a family community. Young children live here, and it is their future. What message are we sending them by recklessly removing mature trees?"
Residents described themselves as a community which values greenery. Last year, they came together to plant 30 trees in the area to boost bio-diversity.
Forge Lane has already seen the removal of a row of mature trees with the 2017 remodelling of the Bassaleg roundabout.

Originally, the drainage run was planned for Forge Lane, but local councillors were recently told the new drainage is set to go in the grass banking between Forge Lane and the A467, where the trees are.
Samantha Nagtegaal, who has lived in the area for six years, said: "I think it's outrageous that they think they can just change things without informing the residents. We only found out on Facebook."
She added: "This is against green policies, but they carry on because it's convenient."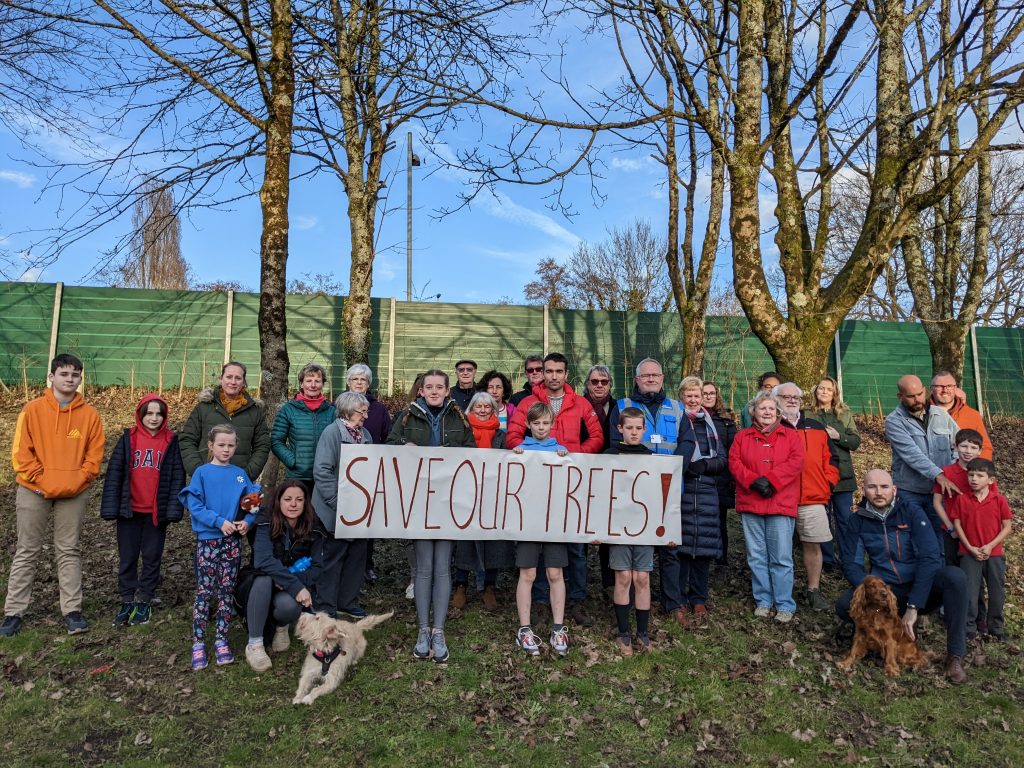 Cllr John Jones, who represents the Graig ward, has asked the council to delay Monday' felling to consider other options.
The Conservative councillor said: "The council is operating as a 'listening council', well they need to listen to us about the trees now. We're looking at options to try and keep as many trees as we can."
Newport City Council has agreed to pause construction work "briefly", but said significant delay could impact the completion of the project.
The council said due to an "enhanced planting programme" there will be more trees on the site than before the work started.
A spokesperson added: "Of the three cherries and four Norway maples, two are dying or structurally weak and one is causing damage to an existing sewer so would have to be removed.
"We only consider removing healthy trees when there is no alternative and then the impact is mitigated by planting new trees, often more than have been removed. It is not appropriate to replace with mature trees as smaller trees establish much more quickly and are far more practical to water in periods of dry weather."