SPEAKING in the Senedd, Plaid Cymru's Cefin Campbell paid tribute to the Carmarthen community radio station, Radio Glangwili as the radio station is set to celebrate 50 years of broadcasting this Christmas day.
The station was founded by local Urdd Gobaith Cymru students, and first broadcast at Glangwili Hospital on Christmas Day 1972. The first broadcast – lasting 2 hours – included contributions from legendary Lions coach, Carwyn James, singer Rosalind Lloyd, and prominently featured contributions and quips from patients and staff at the hospital.
Over time the station grew from strength to strength – growing from a small room in the hospital to a purpose-built cabin. It has drawn funding and support from a range of sources, including the Nation Lottery, and many local community groups and organisations.
The station has provided a platform for many notable Welsh presenters – including Angharad Mair and Richard Rees – and continues to broadcast 24 hours a day, 7 days week – with an offering of Welsh and English programmes.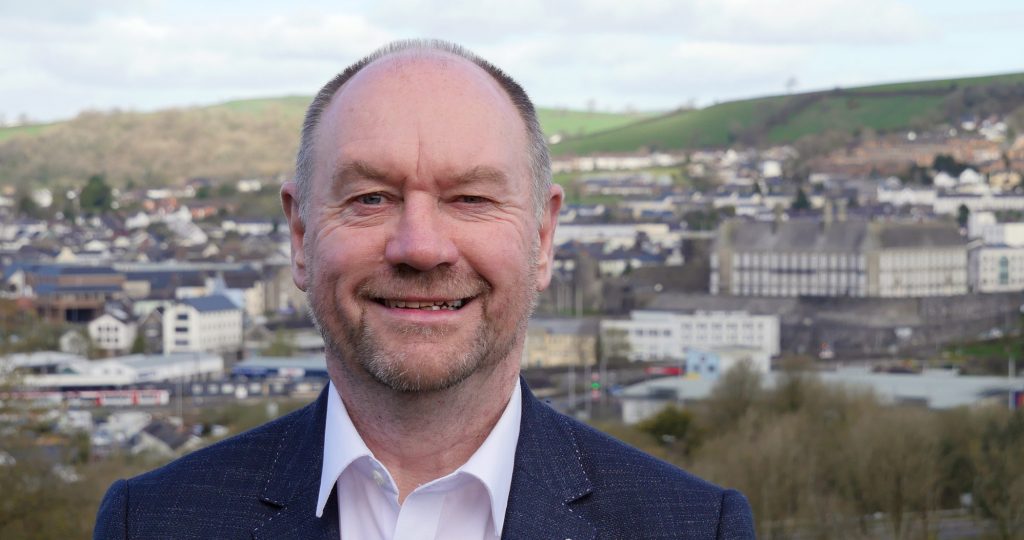 In April 2013, volunteer Alun Jones, broke a world record on the radio station – broadcasting for 24 hours continuously in Welsh.

As the station reaches a landmark 50 years of broadcasting on Christmas day this year, station president, and former S4C presenter, Sulwyn Thomas has been preparing a book documenting the history of Radio Glangwili over the decades which will be released before Christmas.
Concluding his contribution in the Senedd, Cefin Campbell MS, Plaid Cymru Member of the Senedd for Mid & West Wales said:
"I'd like to offer my heartfelt congratulations to Radio Glangwili on celebrating its fiftieth birthday. I know that the service has offered comfort and entertainment to a large number of patients and staff over the decades, as well as offering great opportunities and experience to many who have later become media stars.
The fact that the station continues to thrive, despite all the technological developments over the last half century is a testament to its popularity, and the group of tireless volunteers. Many congratulations on reaching this historic milestone, and on to the next half century."