THE REMOVAL of a "shanty-like" 1960s bar on a historic 19th century Palmerston fort guarding the gateway to Milford Haven, with modern conference facilities replacing it, has been backed by national park planners.
In an application before the October meeting of Pembrokeshire Coast National Park's planning committee Mike Conner, the owner of technology company Appsbroker, sought retrospective permission for works at Thorne Island Hotel, Angle.
They included the replacement of an "incongruous" and "shanty-like" bar built in the 1960s with a conference room and facilities, along with the creation of storage areas, the construction of a viewing deck and generator house and emergency cliff reinforcement.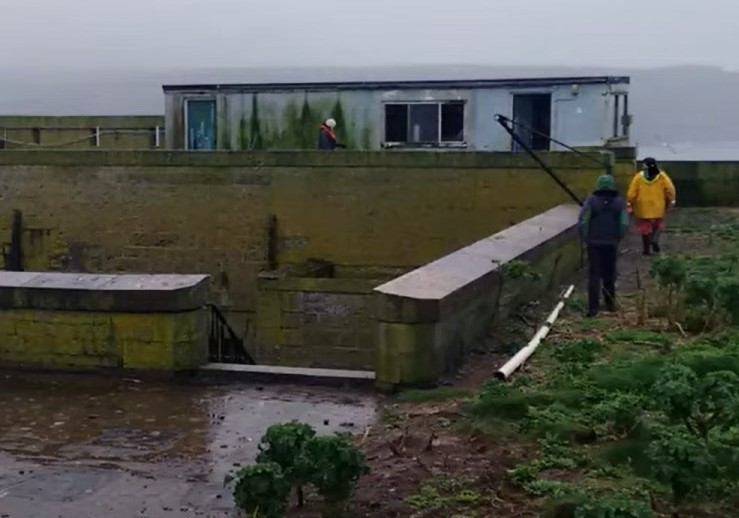 A statement submitted in support of the application said: "The key aim of this planning application is to make Thorne Island a truly sustainable proposition. Not only sustainable from an environmental point of view, but also from a financial perspective.

"A great deal of urgently-needed restoration work has already taken place on the Island by the current owner, but there is much more to do."
It adds: "The living accommodation on the Island has been sympathetically restored to its former original condition and can now accommodate 40 people comfortably.
"The ambition is to make the island financially viable with the refurbishment of the multipurpose room that will act as the focal point for visitors. The aim is to attract corporate events, product launches, music events and entertainment events to the Island."
Angle Community Council had raised concern, in previous plans, about potential visual impact from the conference centre, but raised no objections to revised plans.

The Grade II*-listed Thorne Island Fort, on a small island just north of West Angle Bay, was built 1853-54 as an outer defence to Milford Haven against Napoleonic threat.
It was later converted to a hotel by 1947.
After a period of neglect, the fort has been refurbished since 2017 by its present owner, and much of its original infrastructure remains.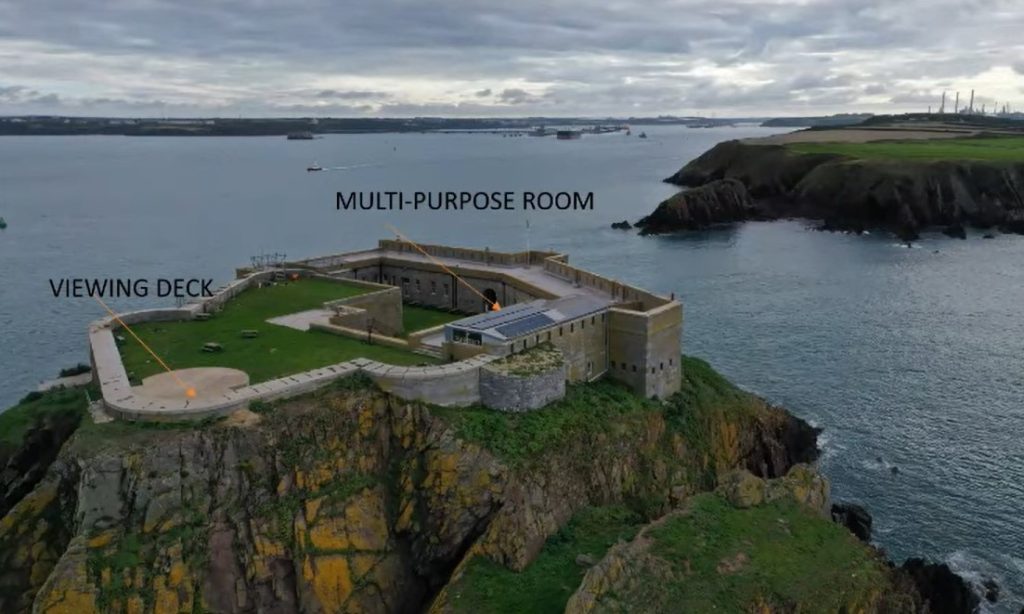 The application, along with a related listed building consent scheme, was recommended for approval, although statutory consultee CADW will have the final say on the latter.

Members heard that, while the application was retrospective, officers said the applicant deserved credit for the work carried out to date, with the removal of the "1960s shanty-like bar area" highlighted.
Councillor Di Clements said she was happy to move approval, backed by historian Cllr Simon Hancock, who moved the related listed building consent.
Dr Hancock welcomed the removal of the "incongruous" 1960s bar, describing the plans as "sensible proposals".
Both applications were unanimously approved.
One earlier point of amusement was an initial biodiversity condition recommended, which included holes for hedgehogs in fences, which was removed after Dr Hancock pointed out the much-loved native mammal is not known for its sea swimming skills.
Members at the meeting praised drone photography work undertaken in the preparation of their report.