A 22-year-old who was almost twice the weight of an average baby when she came into the world is now delivering them as a career.
Beth Jenkins tipped the scales at just over 14lb 12oz when she was born at Swansea's Singleton Hospital.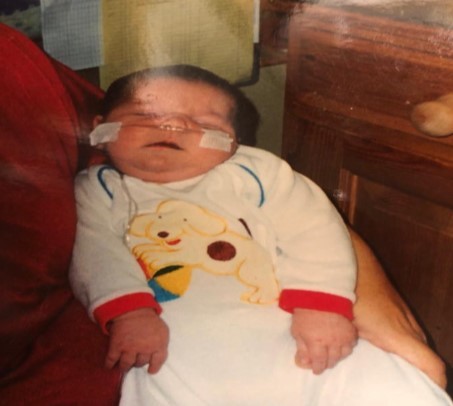 She was poorly for a while – her father Dai Jenkins said it was "touch and go" at one point – but she has thrived since.
For a time she wanted to be a chef before considering various healthcare roles and then settling on midwifery.
She said she was fascinated that women could create a new life from scratch, and that she loved looking after people.
Recalling the first birth she helped with, Beth said: "I was amazed, and empowered that as a woman we can give birth. It brought tears to my eyes. I felt overwhelmed that this life was being brought into the world by this lovely woman. It was really magical."
Beth grew up in Waunarlwydd and Gowerton, Swansea, attended Ysgol Gyfun Gwyr and then Gower College Swansea, where she studied health and social care.
She then did a three-year midwifery course at Oxford Brookes University, which included a requirement to do 2,300 placement hours and facilitate at least 40 births. This was a major challenge as the end of her first year and most of her second coincided with the Covid pandemic.
"I literally don't know how I did it," said Beth.
She qualified as a Band 5 midwife last year and currently works in the labour ward at Oxford's John Radcliffe Hospital on a rotating shift pattern. She expects to move to the antenatal inpatients and inductions ward shortly.
Unions have warned of a midwifery shortage crisis in the UK, and Beth said the demands of the role could be challenging.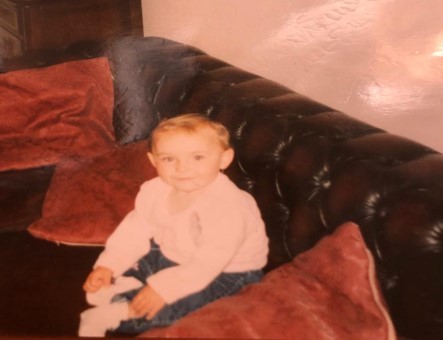 "As new staff we are feeling the pressure that comes with it," she said.
Beth still finds time to put in the odd shift behind the bar at live Oxford entertainment venue O2 Academy – the place where she worked part-time while studying.

She also appeared on BBC series Young MasterChef last summer. "I should have gone through!" she said.
She said she tried to return to Swansea every other month, or would meet her parents halfway.
Dad Dai, who is a Labour councillor for Gowerton, said he was proud of her.
"It's her work ethic," he said. "She did a paper round, had a Christmas job, and worked at the motorway services at Penllergaer."
Cllr Jenkins also described Beth as very organised and kind. "She puts people at ease, and has got that rapport with them," he said. "It's not the sort of job where you can go in and have a bad day."
He said Beth had excelled at Gower College Swansea and had recently given a talk there to current students. Older daughter Laura also attended the college and Ysgol Gyfun Gwyr before that, and now works as a nurse in Sheffield.
Cllr Jenkins said he thought Laura would end up as an artist, and Beth a chef.
The average weight of a baby girl in the UK is said to be around 7lb 8oz. Mum Michelle said Beth was the heaviest baby born at Singleton Hospital in 2000, and that she would have been heavier had she not arrived three weeks early.
Teaching assistant Mrs Jenkins said the first two weeks were a worrying time as Beth, whose heart had been deteriorating, was looked after in a special care baby unit.
"She came home on oxygen for a while and then was weaned off it," she said. "She went from strength to strength."
Mrs Jenkins said television series Call the Midwife played a big part in Beth's choice of career.
She added: "Her sister said it was difficult to get into midwifery because so many people wanted to do it, but she was determined.
"She didn't get a chance with any Welsh university. She had one choice left, and her dad said to try Oxford, and she got in."