A DESIGN engineer from Mumbles has come up with an idea which he thinks could revitalise land by the seafront and benefit the community.
Grant Parry envisages a health and fitness hub in Mumbles incorporating a gym – potentially a community-run one – fitness studios, outdoor exercise spaces, a cafe, three separate outbuildings for retail or hospitality use, a small car park, and some greenery. He is calling his idea Parc Mumbles.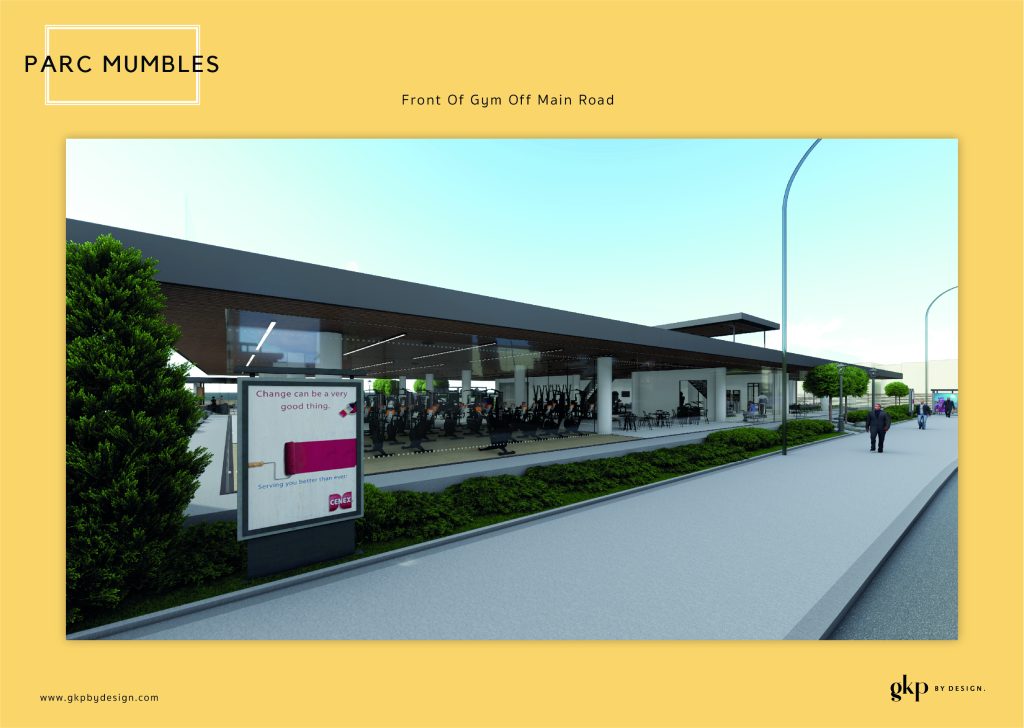 The site is adjacent to the Oyster Wharf development and that's where things really become tricky. Two bowls clubs and a croquet club play at the bowls green there and, not so long ago, so did tennis players alongside.
The tennis courts have been out of action, though, and are currently home to a compound for the contractors rebuilding Mumbles' seawall.

Mr Parry, who founded GKP By Design four years ago, said bowls could be played on the roof of the health and fitness building. In his view the tennis courts might be forgotten about as he said they had been out of use for some time, and he claimed they weren't played on that much beforehand.
Mr Parry said the concept was just that, and no more, and that it was his own idea. Swansea Council owns most of the land in question.
"I just want to get people talking," said Mr Parry. "I feel this could benefit the community in so many ways."
He said he felt Mumbles was "begging" for a gym, and that a building with several spaces for hire would be a good funding model. A new gym is being built as part of a new clubhouse at Underhill Park, Mumbles, but Mr Parry said the gym he created images for would be bigger.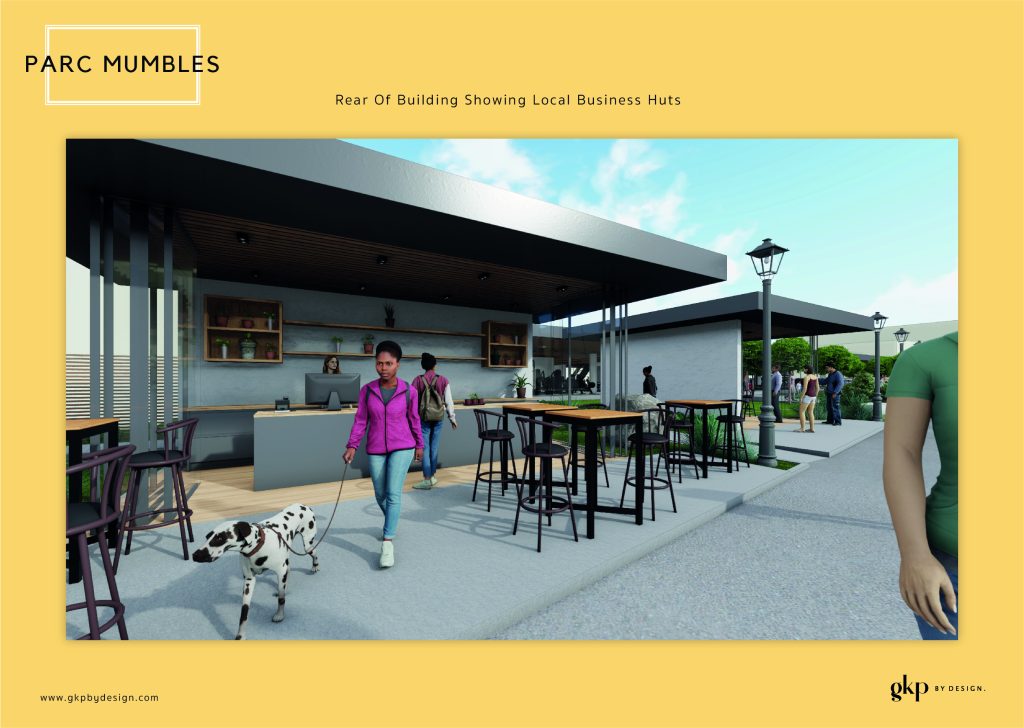 The 31-year-old grew up in Carmarthen and moved to Swansea to study at the main university. He worked in Berkshire for a while and came back to Mumbles to live three years ago. He has a full-time job on top of his projects with GKP By Design.
The seawall project will lead to a widening of the promenade, and the council is keen to improve the overall look of it and what's on offer.
Mr Grant said he was a big fan of the seawall scheme and also the development of the restaurants and visitor accommodation at Oyster Wharf. "It's brought in so many more people," he said. "Some people don't like change – sometimes change is good."
Long-time bowls player Rob Trick, of Oystermouth Bowls Club, which plays on the green, was rather less enthusiastic about the health and fitness hub concept. "I think he would have problems – major problems," said Mr Trick.

He said the bowls green was well-used and wondered if Mr Parry knew a croquet team also played there.
Mr Trick said there were proposals to upgrade the grade two-listed bowls pavilion, and that bowls teams from further afield wanted to use the green while on tour in the area.
The green is open to the public from 2pm to 5pm from Tuesdays to Fridays in the summer for the public to come along and give bowls a go.
The idea of rooftop bowling didn't appeal to Mr Trick as in his view the surface would need to be artificial grass, meaning lawn bowls between April and the middle of September would be out of the question. He added: "It's a public green – that's the other thing."
Asked to comment on the concept, a Swansea Council spokesman said: "We welcome all ideas, but it's important we consult with the wider community – including Mumbles businesses, residents and visitors – to best understand their needs and wishes for this site."
The spokesman added that the seawall contractor, Knights Brown, would return the tennis courts back to the council once its project was finished next year.