A FORMER Territorial Army (TA) soldier has claimed the infected foot ulcer he sustained while serving in Afghanistan led to his right leg being amputated 12 years later.
Frank Bowen applied unsuccessfully for compensation for the loss of the limb under the Armed Forces Compensation Scheme, and also lost a subsequent appeal.
The Ministry of Defence's reason for turning down the compensation claim was that foot deformities were the predominant cause of the subsequent problems which culminated in the amputation below the right knee in 2018.
Mr Bowen, 51, of Norton, Swansea, disputes this. Speaking to the Local Democracy Reporting Service, he said he had previously applied successfully for Armed Forces compensation in relation to the right foot wound, thus demonstrating the active service link.

He described the infected ulcer looking like "an exit wound and smelling like council bins".
Mr Bowen also said a surgeon who treated him at Morriston Hospital, Swansea, wrote a letter in support of his application after the 2018 amputation – her view was that his foot problems were related to active service. She said the wound could not be kept stable and that recurrent infections had led to poor health.
Mr Bowen said: "Nothing has broken the chain of causality." He felt servicemen like him were "thrown on the scrapheap and forgotten about", although he said he considered himself fortunate compared to those who had had legs or arms – sometimes both – blown off while on duty.
Mr Bowen said he served in the Royal Marines from 1997 to 2003 and was "super fit". He enlisted in the TA as a medical technician in 2003, and also worked for South Wales Police.

In 2005 he developed a right foot infection while training with the TA in the Brecon Beacons, but he said it was healed by the time he was posted overseas in 2006, and that the infected ulcer he developed in Afghanistan while supporting a Parachute Regiment battalion was on a different part of the foot.
"The wound was to the ball of the right foot, from running around in trenches," he said.
Mr Bowen was sent back to the UK for treatment, and then returned to Afghanistan in 2008 – this time, he said, with his own boots and socks rather than Army-issue ones, which he said made a difference.
In the years that followed Mr Bowen, who left the TA in 2012, said the infection recurred. He was also found to have foot deformities. These factors led to a series of operations.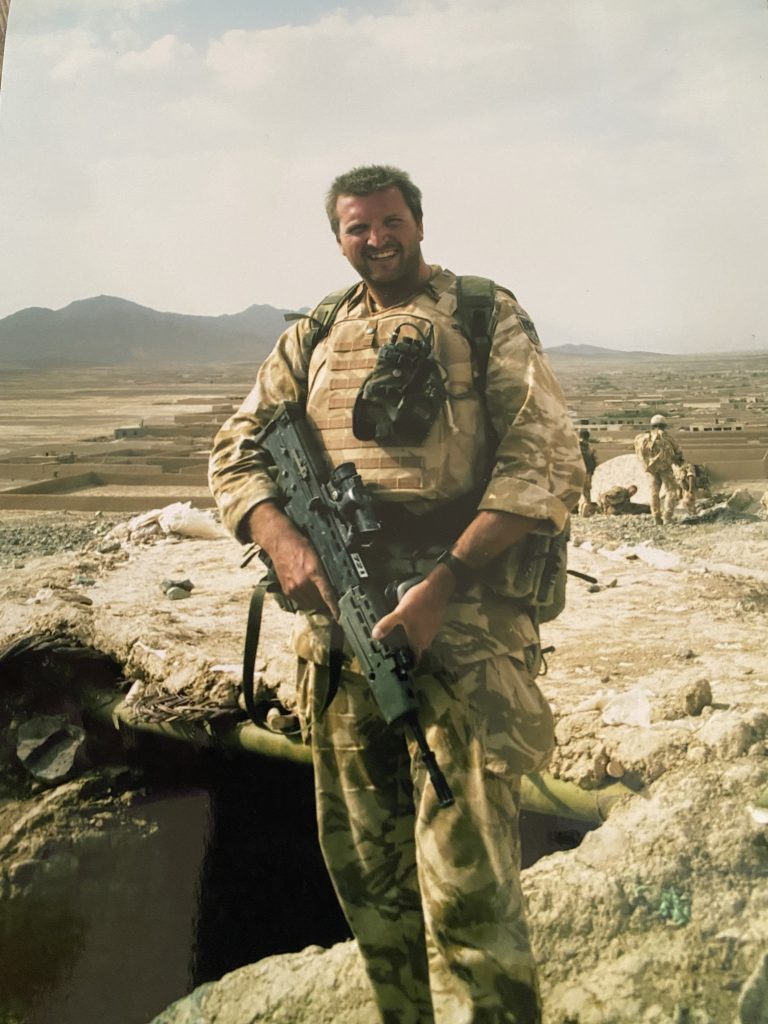 Mr Bowen said an Armed Forces tribunal ruled in 2015 that his right foot problems were service-related, leading to a £3,000 payout. He said this money paid for one of the operations.
With his foot problems deteriorating – plus a diagnosis of arthritis – he applied in the months before the 2018 amputation for a new Armed Forces Compensation Scheme decision to maintain the earlier service-related one. But this was rejected on the grounds that foot deformities were the main cause of the repeated ulceration. This ruling was later upheld on appeal, after the amputation. Mr Bowen said he felt the procedure was unfair and that more weight should have been attributed to his surgeon's letter.
The amputation "sucked", said Mr Bowen, who experienced what's known as phantom limb pain. He said: "In bed I could feel my sheet with my (missing) right big toe." He said he learned to walk with a prosthetic leg, suffered a major stroke in 2020, and was diagnosed with Type 1 diabetes a year later. He said he reckoned he "should be dead several times over", but that other veterans – given the scale of their injuries – had it "a lot worse".
He said he stopped work after the stroke and now lived off his pension and disability benefit. "Indoor rowing provides structure to my day," he said. "I have put in for the Invictus Games in Vancouver (in 2025)."
The MoD said the Armed Forces Compensation Scheme and War Pension Scheme gave eligible claimants the right to claim and receive payments to which they were entitled. Applications, it said, were assessed by its civil service staff, known now as defence business services, in accordance with scheme rules.
There are two main types of compensation scheme awards: a tax-free lump sum payment for pain and suffering; and a tax-free, index-linked monthly payment. Mr Bowen said he believed he would have received around £80,000 had his claim been successful.
The MoD did not respond directly to his concerns. A spokeswoman for the department said: "Under both the Armed Forces Compensation Scheme and War Pension Scheme, the MoD ensure that former and serving personnel who have illness or injuries caused by their service receive the compensation they are entitled to. We carefully consider each claim on its own merit in line with legislation before final assessment is made."