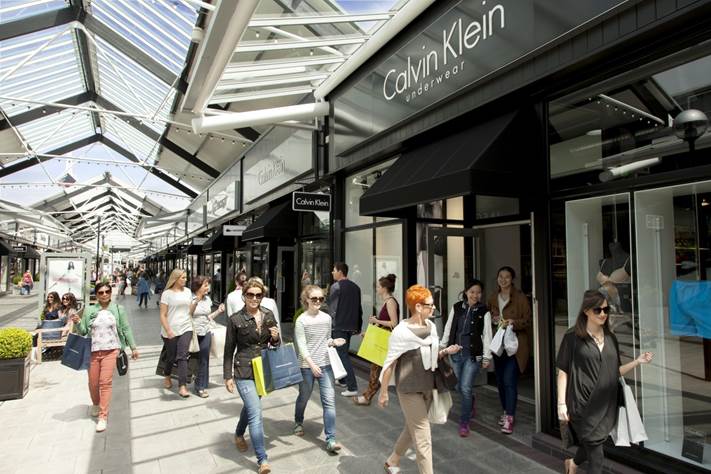 ON MONDAY (Oct 11), McArthurGlen Designer Outlet Bridgend launched a new sustainability initiative to help guests tackle textile waste and dispose of unwanted clothes responsibly. The brand has partnered with CTR Group to deliver a circular recycling scheme with 100% of the donations reused, re-worn or recycled.
The Recycle Your Fashion initiative is part of a larger corporate social responsibility (CSR) commitment for the business which aims to recycle 25 tons of clothing by 2022/23, whilst also supporting local community partners.
The proceeds from each bag of recycled garments are donated to the centre's chosen local causes, allowing McArthurGlen guests to make a real difference to their community. MMcArthurGlen Designer Outlet Bridgend is supporting Ty Hafan, a Welsh children's hospice, recognising its efforts as one of the UK's leading paediatric palliative care charities.
Guests wishing to participate in the scheme are invited to bring their bag of unwanted clothes into Guest Services at Bridgend Designer Outlet to receive a 10% voucher, with a maximum of two bags per person, per day. The voucher can be used across selected brands throughout the centre and encourages guests to shop consciously, opting for investment pieces with longer product lifetimes instead of 'fast fashion' items.
Recycle Your Fashion is the latest step towards becoming more environmentally conscious, with centres working continuously towards honouring their sustainability pledge. Highlights (in selected centres) include:
The use of 90% green energy across the portfolio, leveraging renewable energy sources to reduce overall carbon emissions
The implementation of a centre-wide sustainable landscaping policy to ensure the protection of green spaces with over 1,000 trees of which planted across all seven UK centres
Continued collaboration with long-standing landscapers to cultivate our green spaces.
Recycle Your Fashion launches on 8th October. For more information visit www.mcarthurglen.com/en/outlets/uk/designer-outlet-bridgend/
Related posts