Survey shows sexism rife in NHS
Jon Coles, 1 year ago
6 min

read
A SURVEY by the BMA shows that 91% of women doctors in the UK have experienced sexism at work with 42% feeling they could not report it.

Women who took part in the survey told the Association that they suffer patronising comments, are being judged on their appearance, can be overlooked in their career progression, or are ignored by patients and other doctors in favour of their male colleagues.

The BMA asked doctors whether they had experienced sexist behaviour in the past year.
2,458 responded with 84% of all respondents saying they felt there was an issue of sexism in the medical profession.

Dr Chelcie Jewitt, the junior doctor whose personal experiences were the catalyst for this report, explains why she was compelled to start a campaign: "I felt humiliated and belittled by the way I was spoken to and even though I knew I was tired after a gruelling set of night shifts, I couldn't shake the feeling of upset and anger.

"Two weeks after a consultant completely ignored my contributions in favour of a male doctor while I was handing over after a busy shift, I knew I couldn't just let it lie."

Dr Jewitt reported the incident, but determined to find out more, started canvassing other medics she knew and within a few days over 90 people had responded, many with shockingly similar stories of sexist behaviour.

It was this evidence which Dr Jewitt brought to the BMA, who then developed a detailed survey earlier this year to examine how widespread the issue was.

The BMA's survey, the findings of which are to be published in the Sexism in Medicine report, found that:
• 42% of all respondents who witnessed or experienced an issue relating to sexism felt they couldn't report it
• 28% of men respondents said that they have/had more opportunities during training because of their gender, compared to 1% of women respondents
• 61% of women respondents felt they were discouraged to work in a particular specialty because of their gender with 39% going on to decide not to work in that speciality
• 70% of women respondents felt that their clinical ability had been doubted or undervalued because of their gender, compared to 4% of men respondents
• 54% of all respondents thought that sexism acts as a barrier to career progression
• 31% of women and 23% of men respondents experienced unwanted physical conduct in their workplace
• 56% of women and 28% of men respondents received unwanted verbal conduct related to their gender
Dr Latifa Patel, who is the acting chair of the BMA's representative body, said: "It is appalling that we are seeing these statistics, hearing these stories, and talking about these inequalities in 2021.

"The report makes for shocking reading and there is no place for sexism in society. If we want to eradicate it, we all have a part to play.

"It's going to take a concerted effort, and it won't be quick to fix, but sexism must stop.
"We are truly grateful to Dr Jewitt, a member of the BMA, for bringing her concerns to us so that we could use our resources to tackle these issues.

"At the BMA, we had our own moment of reckoning with the publication of the Romney Report. We put in place a range of measures including an independent complaints procedure, further emphasis of our core values as a daily reminder and we strengthened our training programme for members and staff.

"Everyone at the BMA is empowered to call out sexism when they see it, whether that's when they hear inappropriate language, if they see others reinforcing stereotypes or if they witness prejudice.

"We now have the greatest diversity we've ever had at the top of our elected members' leadership. We also have more elected women then we've ever had.

"Our commitment to improve our diversity and representation continues and we hope to continue to improve on these outcomes.

"Now we are asking our partners in health, including the NHS, to join us in tackling gender discrimination issues and make medicine a better place to work."

Following the publication of the results of the survey, the BMA will now develop recommendations to address the unacceptable experiences that have been raised. These will form actions that will be shared with appropriate partners and stakeholders who will be encouraged to report back on progress made.

Dr Jewitt feels that it's only with a collaborative approach that issues such as discrimination and sexism can be tackled, saying: "I can't pretend to speak on behalf of every person in medicine but together, a group of us can be a force for good.

"We need adequate representation at every level, on every leadership group and in every meeting.
"That way, sexism has no place to flourish and nowhere to hide. We are definitely stronger together and I look forward to helping the BMA to design recommendations that will make a difference to the world of medicine because then it will be a better place for everyone."

Dr Vishal Sharma, BMA consultants committee chair, and Dr Sarah Hallett, BMA junior doctors committee chair, added: "The results of this survey are deeply concerning, and show how far we – as a society – have yet to go to stamp out sexism in the workplace once and for all.

"The BMA has repeatedly highlighted the importance of inclusive and supportive workplaces, to retain doctors and create environments that all groups feel welcome in.

"No one should ever be subjected to sexism in the workplace, and we all have a vital role to play in ensuring that this unacceptable behaviour is eradicated.

"We need to create better, more inclusive working cultures and ensure a future where there is no sexism in medicine, and we will work closely with each other's committees to achieve this."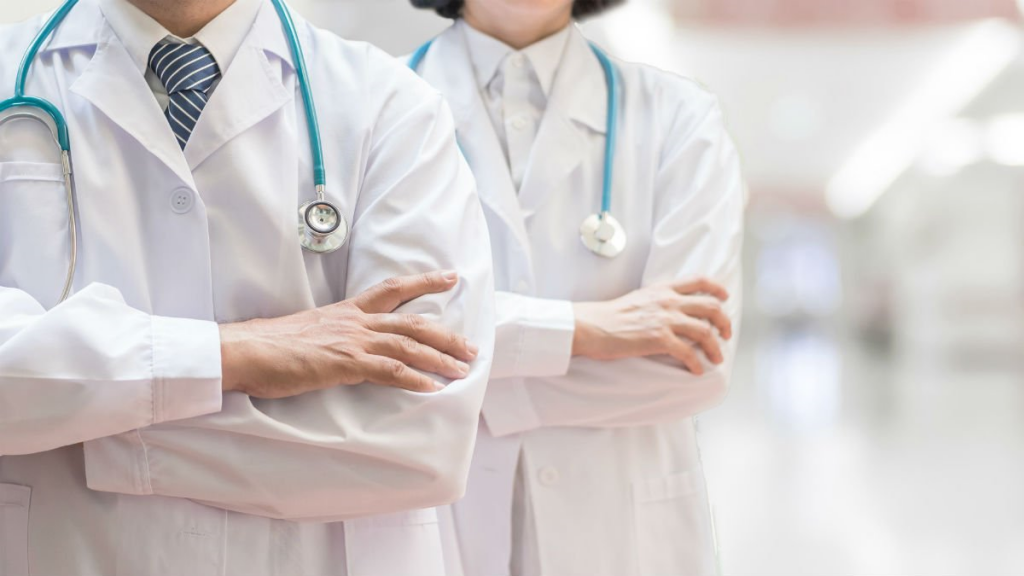 Welsh Conservative Shadow Minister for Equalities, Altaf Hussain MS, said: "This is a worrying survey, which only reinforces the need for sexism to be stamped out in all corners of society, including the workplace.

"Our doctors and medical professionals have given so much over the last 18 months so it's particularly concerning to hear of their awful experiences working within the NHS, but all staff regardless of where they work should be treated with respect and dignity.

"The NHS needs to ensure that robust reporting practices are in place, and that all complaints are thoroughly investigated if we are to step up the fight to eliminate sexism."
Related posts