By Luke Sinclair and Family.
Hello, fellow adventurers! I'm excited to lead you through the whirlwind of excitement that defined our day at Oakwood Theme Park. With me was my wife, Gemma, and my ten-year-old stepson, Leon. Together, we had a day filled with excitement, unexpected twists, and lots of laughter.
Gone are the days of gripping to the edge of the heart-pounding 'Skyleap' slide with a mix of anxiety and anticipation, or skilfully navigating those unpredictable go-karts that always seemed to have a mind of their own. Even more recently can you recall the whispers, hinting at Oakwood losing its sparkle like a fading star? Well, get ready, because a new era has dawned, and let me tell you, it's a blazing sunrise of transformation!
Come along as we delve into the heart of this metamorphosis, where every turn reveals a fresh surprise, and the old notion of "lackluster" becomes a thing of the past. Buckle up, because Oakwood Theme Park is back, bolder and brighter than ever before!
THE PARK
The recent makeover of the park is seriously impressive – stepping in feels like entering a dreamland. The entrance alone is a showstopper, setting the tone for the entire park. While the place is undoubtedly stunning, a few corners could use a little extra attention to fully realise their potential.
Let's talk about the delightful surprises they've hidden up their sleeves – some trees have been rearranged to offer even better views of the rides, and certain attractions play a game of hide-and-seek. It's all part of their plan, showcasing the park's focus on the little things. Today's beauty hints at even greater things to come.
Gemma took a liking to the plant arrangements in Spooky Street. Now, I know this might not catch everyone's eye, but she pointed out how the flowers, while being genuinely beautiful, were also carefully selected to carry a spooky vibe. The mix of yellow and black flowers, along with thistles and such, was a subtle yet impressive attention to detail that didn't go unnoticed.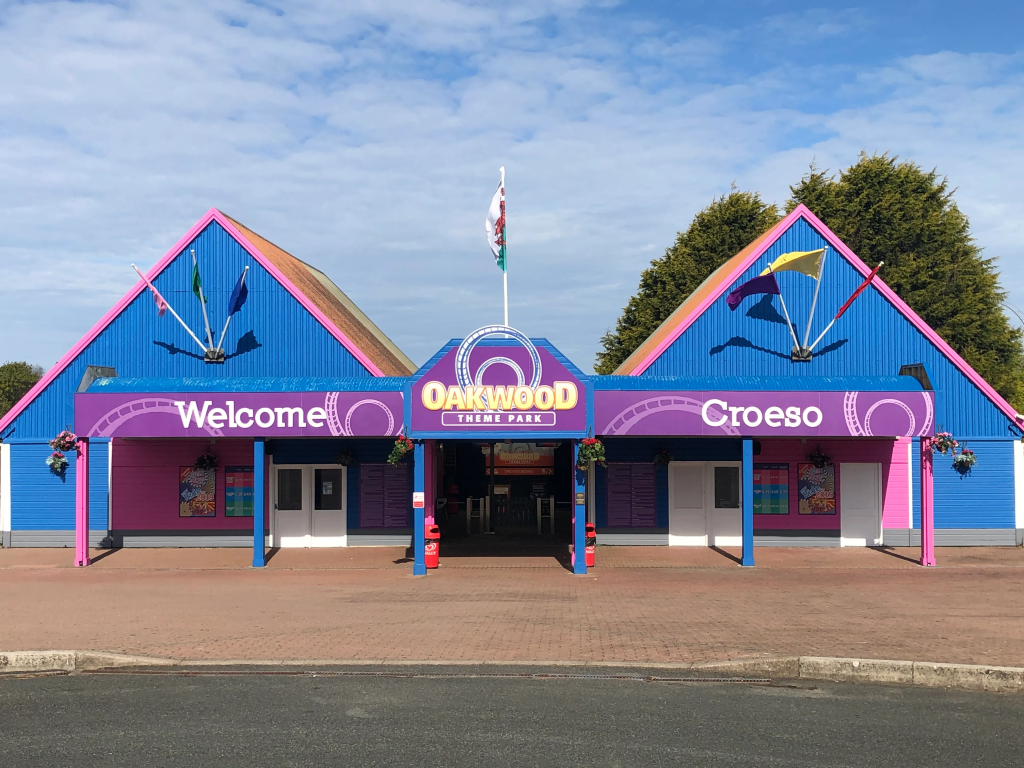 THE RIDES
Nearly all the rides were up and running, with the exception of Drench, undergoing maintenance for everyone's safety. After years since our last visit, we were fortunate to enjoy a bunch of fresh experiences on the newest rides, like Dizzy Discs and Skull Rock – a treat for both the young and young at heart.
Without a doubt, the crown jewel of the park is none other than MEGAPHOBIA, a true standout among wooden rollercoasters worldwide! While Megafobia has always delivered a thrill, it had become a bit too rough over time. But hold on tight, because after a £2,000,000 partial re-track, this ride has soared back to the heights of wooden coaster greatness.
Imagine this: the initial drop is an absolute marvel, providing an intense standing-airtime rush for those at the rear of the train. And guess what? The second drop delivers a similar adrenaline punch. The addition of a double down and double up is like the cherry on top – injecting extra excitement and offering incredible airtime once again. The rest of the layout stays true to its roots, which is perfectly fine because it strikes an impeccable balance between breathtaking airtime and thrilling twists.
In its current state, this ride is in its prime. It's a dream come true, allowing you to relish in unbelievable airtime. Kudos to Oakwood for investing in Megafobia and resurrecting it to reclaim its spot among the top rides in the UK.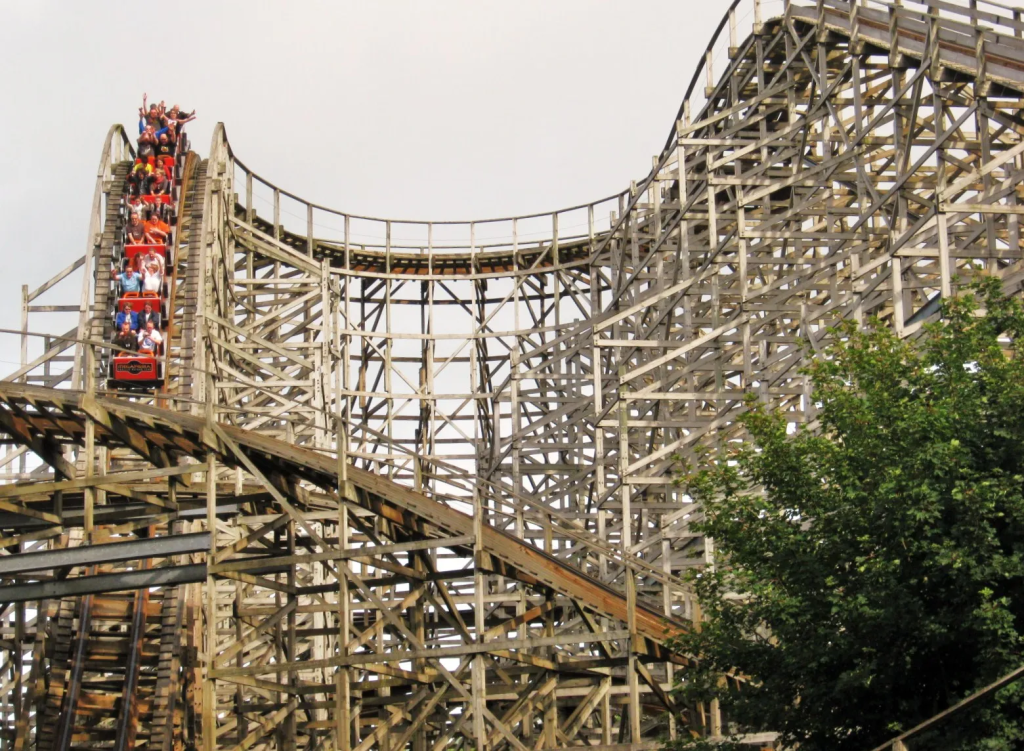 OUR NEW EXPERIENCES
Dizzy Discs: This spinning disk ride features outward-facing seats that whisk you back and forth while spinning you around. It's a whirlwind of fun that left us seriously dizzy! This new addition to the park is pure joy.
Skull Rock: Ahoy, mateys! Skull Rock is a log flume with a hidden dark ride section featuring a swashbuckling pirate theme. It's part of the Neverland area, and let me tell you, it's a hit with the little adventurers! It was fantastic, and we didn't end up too wet!
FOOD AND DRINK
Oakwood knows how to treat you to a range of food options, from the charming Little Darlings Cafe to the atmospheric Haunt Pizzeria. Our choice? Woodys Burger Bar, and let's be real, it's reasonably priced. For just £10.95 (roughly what you'd spend at a local takeaway), you get a hearty burger, chips, and a refreshing soft drink. And the best part? The portion size is generous, and the taste is spot-on.
The only hiccup at Woodys was the queue system, which occasionally felt a bit chaotic. It seemed the staff might have been slightly overwhelmed, as one of our orders got mixed up when we tried to grab some beers. However, a standout was staff member Mark. He handled the situation brilliantly, swiftly sorting out our order without any hassle. Given Woody's prime location near all the after-dark action, it's understandable that it can get a bit busy.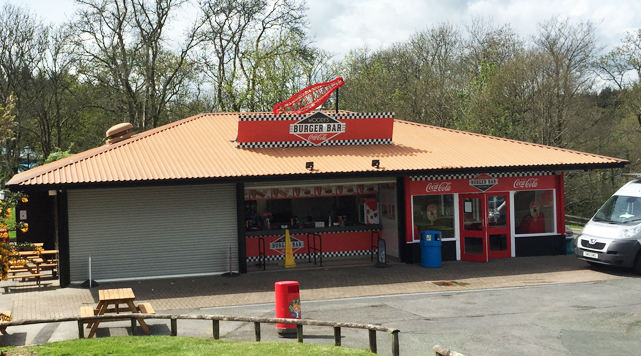 ACCESSIBILITY
We were truly impressed by the staff on a couple of occasions. Take our time on 'Dizzy Discs,' for instance. A young lady with learning difficulties got on the ride with her caregivers. When the ride ended, the staff member allowed her and her caregivers to disembark before everyone else. This ensured a smooth exit without the usual rush of people.
Another memorable moment: while waiting in line for Treetops, a lady needed to leave her walker in the queue before riding the rollercoaster. When the ride concluded, the staff held the queue momentarily. This small act of kindness ensured the lady could safely exit the ride with her walker.
THE LITTLE THINGS
It's the small details that truly shape a wonderful day out. We were pleasantly surprised by the level of cleanliness in the toilets, comparable to even establishments like Wetherspoons. Considering the sheer number of visitors using the facilities, it's remarkable how they've managed to uphold such a high standard. Imagine being at a mini-festival and finding the toilets in immaculate condition – that's the experience Oakwood AfterDark offers.
In the past, the park struggled with issues like overflowing bins, leftover food on tables, bothersome seagulls, and persistent wasps. But today, Oakwood is a different story – it's clean and well-maintained. While a few wasps and seagulls still make appearances, they certainly don't overshadow the enjoyment of the day.
AFTERDARK
The evening was simply fantastic. Oakwood went the extra mile by hosting a DJ, a UV Color party – all without any additional charges. It felt like a festival for Leon, complete with top-notch sound and lighting that perfectly matched the atmosphere. The dance music echoed through the park, and the kids and teenagers had a blast tossing UV Color Powder into the air.
Even after sunset, the thrilling rides were still operational. I took the opportunity to ride Megaphobia alone, ready for a nighttime adventure on the top coaster. If you haven't experienced Megaphobia, trust me – you have to give it a try. And if you've ridden it before, you absolutely must experience it in the dark! Picture this: flashing lights from the mini-festival below and up-lights surrounding the coaster – it's an otherworldly experience!
THE GRAND FINALE
The evening reached its peak with a mind-blowing fireworks display. Synchronised perfectly with the music, it was a symphony of colours and lights that left us utterly mesmerised. The way the fireworks danced across the night sky, in tune with the music's rhythms, was simply captivating. As if that wasn't enough, a majestic light show elevated the experience to a new level of brilliance. It felt as though the sky itself was performing exclusively for us, illuminating the park in a stunning array of hues. These are the moments that remind us of the pure magic that Oakwood Theme Park can create, transforming an ordinary night into an extraordinary spectacle of wonder.
FINAL THOUGHTS
Having Oakwood right in my backyard for the past 37 years has given me a front-row seat to the park's evolution – and what a journey it's been. From those treasured memories of yearly visits with my mother to the inspiring view of Oakwood triumphing over obstacles such as Covid and embracing a promising future, it's been an extraordinary adventure. The evident commitment and substantial investments poured into the park truly deserve applause. It's high time to make a return to OAKWOOD!
OH…BY THE WAY…
Due to its location, OAKWOOD sometimes faces signal challenges, especially with the considerable influx of visitors. While this isn't something within the park's control, they've taken a proactive step by offering free WiFi. So, remember to connect to the WiFi when you arrive!
Just a quick heads-up: only three AFTERDARK events remain for this year! Don't forget to mark your calendars for Saturday, August 26th, Monday, August 28th, and Wednesday, August 30th.