CEREDIGION planners went against officer recommendations by giving an application for an affordable home for a merchant seaman a cautious thumbs-up.
Ceredigion County Council's Development Management Committee, meeting on May 10, considered an application by Kieran Mathews, of Glan Dylan Cottage Ynyslas, to build an affordable home on land at Uwch-y-nant, Borth, close to a nearby row of five dwellings.
In 2011, and contrary to officer recommendation, outline planning permission was granted for a dwelling on this parcel of land and again in 2012 albeit the application site being slightly smaller.
No applications for reserved matters were ever submitted and both permissions have now lapsed.
The application was recommended for refusal on the grounds it was contrary to both national and local policy.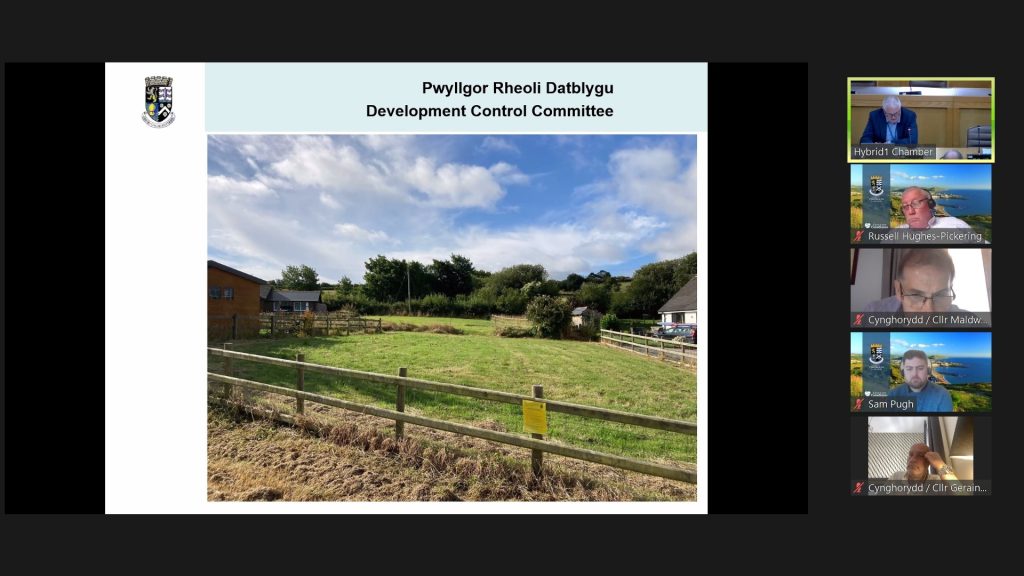 "The application site lies in an open countryside location approximately 620m from the Rural Service Centre of Borth and whilst the site has history of planning permissions for a dwelling all consents have now lapsed.
"As far as the Ceredigion Local Development Plan is concerned the application site falls within the 'other locations' category where development is strictly controlled in the interest of achieving sustainable development and protecting the open countryside."
A report for planners stated: "The proposal is for the provision of an affordable dwelling to a local person who is currently at work on sea as an international marine navigator.
"An affordable housing needs assessment was submitted with the application which indicates that there are no properties available in the Borth and immediate area which falls within the affordable price bracket which meets his circumstances.

"The applicant would meet both the occupancy and financial criteria for an affordable dwelling."
The application was referred to the planning committee by local member Cllr Hugh Hughes, saying the area concerned is within a settlement and that the application is for an affordable house within that settlement, adding the applicant is a local who grew up in Borth and attended school locally.
The report said the applicant currently works as a merchant seaman, away for three months at a time, and is looking to settle his family home next to his father.
Agent Paul Nicholls of Gilfachreda-based ArchiSpec Architectural Consultants Ltd argued the nearby row of five houses meant the application site "cannot be anything other than a settlement," saying it fitted in with granting permission.
He described the Welsh Government-defined policy "condemns 90 per cent of Ceredigion," adding: "This policy shows a complete lack of understanding by Cardiff."
Councillor Marc Davies said: "This gives us an opportunity for a local lad to come back to his community, if we can't support that why are we standing in the first place? There's no point us being here."
Referring to the Welsh Government policy he added: "Nobody speaks up against it but when we are threatened, we hide under the table."
Following a lengthy discussion, members agreed to a 'minded to approve' support for the application, subject to referral to the council's 'cooling off' committee, meaning a final decision will be made at a later date.