A CEREDIGION boat owners' group is suggesting its members only pay harbour fees 'under protest,' following a 'discriminatory' price rise of 30 per cent in a year.
Ceredigion Boat Owners Group says the near-30 per cent rise in harbour fees for non-commercial boat users at Aberaeron and New Quay makes them the "most expensive harbours in Cardigan Bay but with very little in the way of the resources or services that are usually provided by the councils at other ports".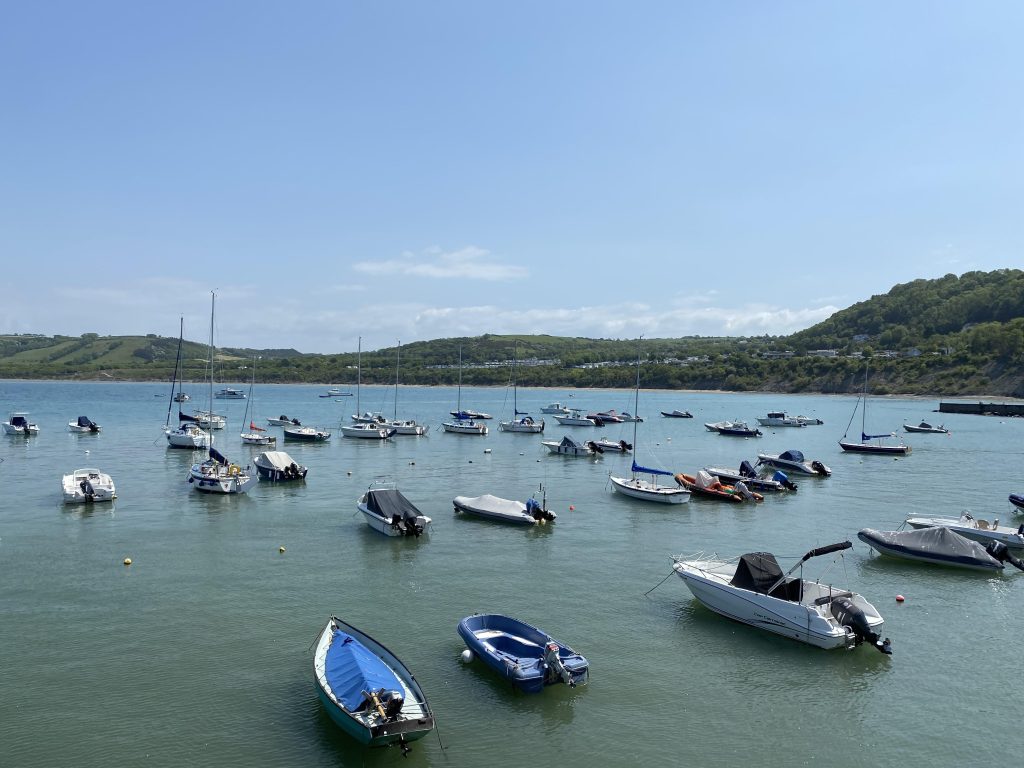 The group also says Aberaeron and New Quay also have the lowest levels of shelter and protection from rough weather compared with other west Wales ports.
It says the harbour fees for New Quay and Aberaeron will be £600 for an eight-metre sailing yacht, and – if existing price per metre calculations are used – £390 for a smaller sailing dingy.

Rates for similar harbours such as Fishguard are £350 and £160, Tenby £350-£600 and £150, Dale £185 and £40, and Saundersfoot £600 and £130; the group says.
It adds: "Unlike other councils, Ceredigion County Council has adopted a policy of charging dinghies the same basis as boats with moorings. The available space for dinghy storage on the quay (where there are some facilities) has been substantially reduced over the last 5+ years and now is extremely limited. An average 4.5m sailing dinghy being kept on the quay will cost nearly £400 for a five-month season.
"This is the most expensive municipal charge anywhere in Wales and the UK (if not the world) and is some three times the charges levied by other seaside towns in Wales."
Last month, the newly-formed group of boat owners raised their concerns with Ceredigion Chief Executive Eifion Evans, the Harbour Team and local councillors.

The group has also asked the county council for a full breakdown of Harbour accounts and budget from 2015 onwards.
It has now prepared a letter of concern to the council, outlining its position and offering its members the chance to pay their mooring fees 'under protest'.
"Reluctantly therefore, in order to keep possession of one's moorings, the group has advised boat owners to pay these currently contested harbour dues, despite the overwhelming belief that the fees being unreasonable, inappropriate and very-likely, discriminatory.
"However, any owner that does pay, is doing so 'under protest' as outlined above."

A Ceredigion County Council spokesman said: "The council subsidised the Harbours Service by £59,000 in 2021/22, and it was explained to the delegation that the council has a policy for 'Full Cost Recovery' of services where appropriate.
"The delegation was reminded that it's a privilege, rather than it being an entitlement, to moor a boat in the council's harbours.
"In the current financial climate, with acute pressures on the delivery of a wide range of statutory and front line services, coupled with the cost-of-living crisis which has seen a dramatic increase in numbers of families reliant on food banks in all areas of the county, the council cannot continue to use public money to subsidise the mooring of boats in our harbours by a small number of users, especially when there are underprivileged and vulnerable people with far greater and more urgent needs."
The spokesman said the harbour costs at New Quay and Aberaeron included a season parking pass at nearby pay and display car parks, worth £370.
"Ultimately, it is for boat owners to decide in Spring each year whether they wish to make use, or not, of the facility offered by the council at the scales of fees outlined in the council's fees and charges which have been set through the democratic process."