THE CAREERS Fair held at Aberystwyth Arts Centre on March 21, 2023 was a huge success providing young people with an opportunity to ask questions and learn about quality apprenticeships and career opportunities in Ceredigion.
The Learning and Development Team from Ceredigion County Council talked to hundreds of young people throughout the day.
Young people were given an opportunity to have their caricatures done by Sion Tomos a Welsh artist, television and radio presenter, and to enter gold tickets into a prize draw. The gold ticket was designed by former Penglais and Coleg Ceredigion creative media student, Andrew Edwards.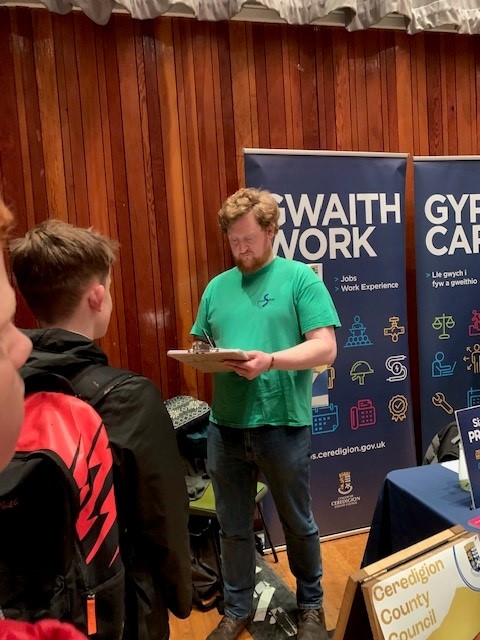 Councillor Bryan Davies, Leader of Ceredigion County Council, said: "We are extremely fortunate to have such talented and capable young people in Ceredigion. It is important that we are able to provide the career opportunities for them to remain in their communities and to flourish which is beneficial to them as individuals and to the community as a whole."
Debbie Ayriss, Learning & Development Manager, said: "Sion was very popular and completed over 200 caricatures of young people. Our gold ticket prize draw also allowed us to talk to a lot of young people about their career ambitions and prospective employment opportunities with the Council. We hope that this will encourage young people to consider careers with the Council in the future".
If you are interested in a career with Ceredigion County Council, take a look at the vacancies available on their careers page or follow @CeredigionCountyCouncilJobs on Facebook for the latest.