CONCERNS have been raised at plans to site a bio-fertiliser lagoon at the gateway to "gem in the cornerstone of Ceredigion tourism" Mwnt.
The application, recently submitted to Ceredigion planners, has just days left for any comments.
D James of Stepside Agri has submitted a partly-retrospective application for the excavation of a bio-fertilizer lagoon for storage of food industry by-products at Ffynnoncyff Farm, Y Ferwig, near Cardigan.
The store has been partially constructed where there was formerly a hardstanding area used for farmyard manure/ slurry storage.

The earth-banked store would have a capacity of some 3,000 cubic metres, and is expected to be filled twice a year, involving 200 HGV lorry movements over the winter months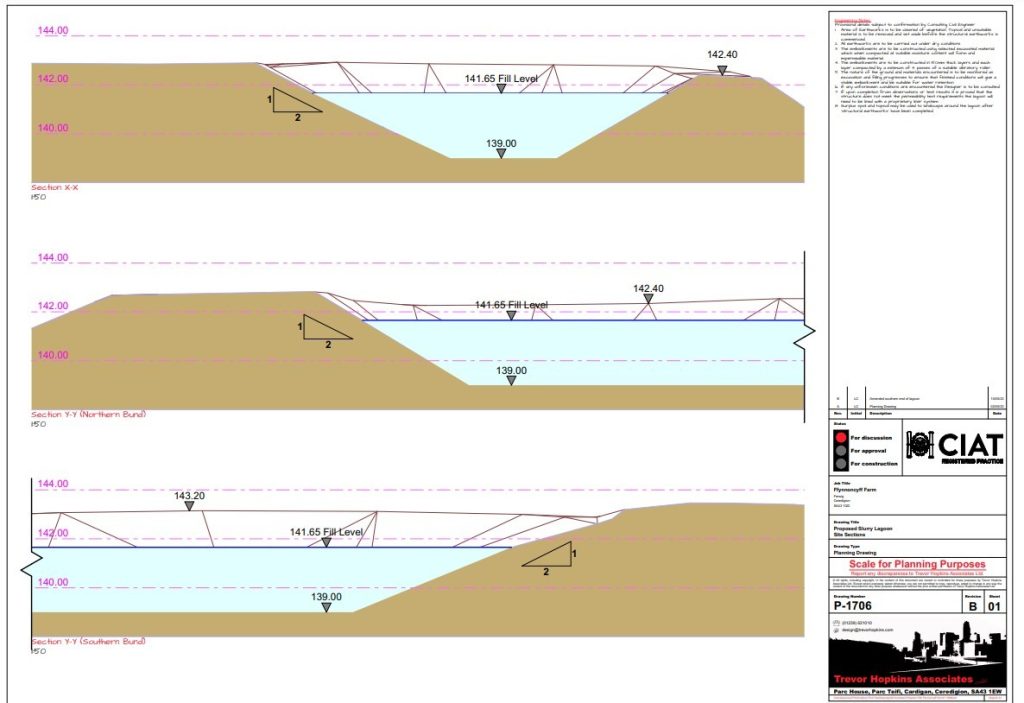 A supporting statement, submitted by agent Llyr Evans Planning Ltd says: "The aim of the development is to provide a dedicated store for a food industry by-product which would be used as an organic based fertiliser on the adjoining land as part of managed arable crop production."
It says the store "would enable the material to be stored on site until the optimal spreading time, ensuring maximum nutrient take up and beneficial environmental management".
Objector Helen Gillam of nearby Crug Farm, Ferwig has asked planners to undertake a site visit prior to any decision, to understand the geology and "vulnerability of the residents whose only water supply relies on the springs and bore holes arising from ground water".

Local community council Ferwig discussed the application at its July meeting, with no objections, but raised concerns that local residents were not notified in writing about the plans, and the number of lorries on the roads leading down to Mwnt and the surrounding area which would come from the scheme.
The National Trust has raised concerns about "a significant development in a sensitive location".
"The application is sited in proximity to Mwnt, a gem in the cornerstone of the Ceredigion tourism industry.
"National Trust has an important land ownership and covenant of land in this area, including access, footpaths, car park and a small visitor facility including café and toilet.

"Runoff from the development into the adjoining riparian habitat remains a concern of National Trust, how this will be managed in normal and periods of extreme rainfall will impact on the quality of visitor experience to Mwnt."
The application will be considered by planners at a later date.