A NEW Welsh support booklet to benefit parents and guardians learning Welsh in the county was launched on Friday, November 18, 2022.
The Welsh Language Support Team in Ceredigion and Pembrokeshire have worked together to create a booklet that will help parents and guardians learn Welsh as their child begins their education in the county's primary schools.
The booklet is available to all primary schools in the county, to be shared with parents and guardians whose children start school or move to the county during the early years of their education.
Seren and Sbarc are the heroes of the Welsh Language Charter who encourage the use of Welsh in the playground, at home and the classroom.

The book offers support and vocabulary that will be of use to parents and guardians.
Their children will do homework, join and be part of the school community and hopefully begin their journey of learning Welsh too.
The booklet was launched at Comins Coch Primary School, where a group of parents with children at the school already attend Welsh lessons led by Rhiannon Taylor, Welsh Tutor for Parents with the Centre for Welsh Learning.
Jessica Longworth, a parent who receives Welsh lessons, said: "I like learning Welsh because the lessons are a lot of fun. My son can practise speaking Welsh with me at home."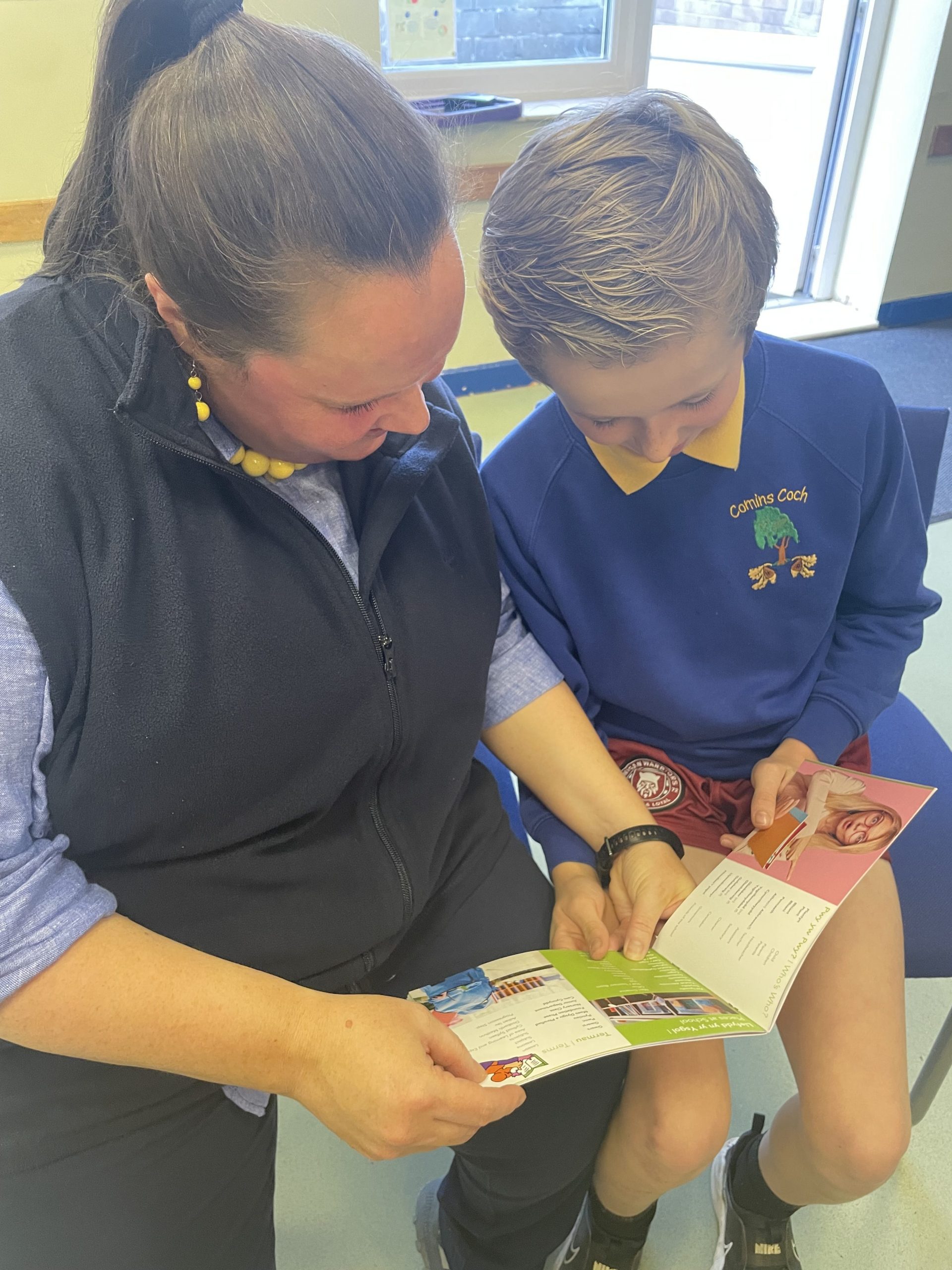 Wyn Thomas, Cabinet Member with responsibility for Schools, Lifelong Learning and Skills, said:
"It is hoped that parents and guardians will make use of this useful and interesting booklet and be inspired to learn about the culture and start learning Welsh."
Catrin M.S. Davies, Cabinet Member with responsibility for the Welsh Language, said:
"The Welsh Language Support Team have done a great job with this booklet. It has all the useful words and phrases that will support parents and guardians and their children in primary school.
I hope this booklet gives them the confidence to use the Welsh language with their children at home so that their children can experience Welsh at home as well as at school."

Welsh lessons are available at various schools around the county. If you would like more information about these courses, please contact Anwen on [email protected]