DUE to flooding fears, plans to spread hard-standing over a field at Arddleen near Welshpool will be decided by Powys county councillors.
At a meeting of Powys County Council's Planning committee on Wednesday, May 17, councillors will receive a report on a proposal by Ruth Neville of The Vine touring park on the outskirts of the village.
Ms Neville wants to put hard-standing over the field which is used as a storage area and have a 2.4 metre security fence with gates erected at the site.
The proposal also includes having eight bollard lights up to 800mm as well as improvements made to the existing access.
The application is a retrospective one, which means the work has already been done without the required permission.
Nevertheless, councillors at the meeting will have to put this information to one side while discussing the application which was "called in" to committee by Cllr Lucy Roberts the county councillor for Llandrinio ward which includes Arddleen.
Cllr Roberts said: "The application involves work outside Arddleen's designated development area.
"It involves the addition of hard-standing which will increase the speed of run-off in an area where there is already a local flooding issue.
"In addition, the security fencing and lighting are inappropriate in a rural area and will have an impact on users of the adjoining footpath and neighbours alike.
"The lighting may also have a negative impact on future users of Montgomery canal, bringing a more industrial feel to an otherwise rural location."
Llandrinio and Arddleen community council objected to the proposal.

The council believes that number of vehicles travelling on the B4392 through the village would "increase dramatically."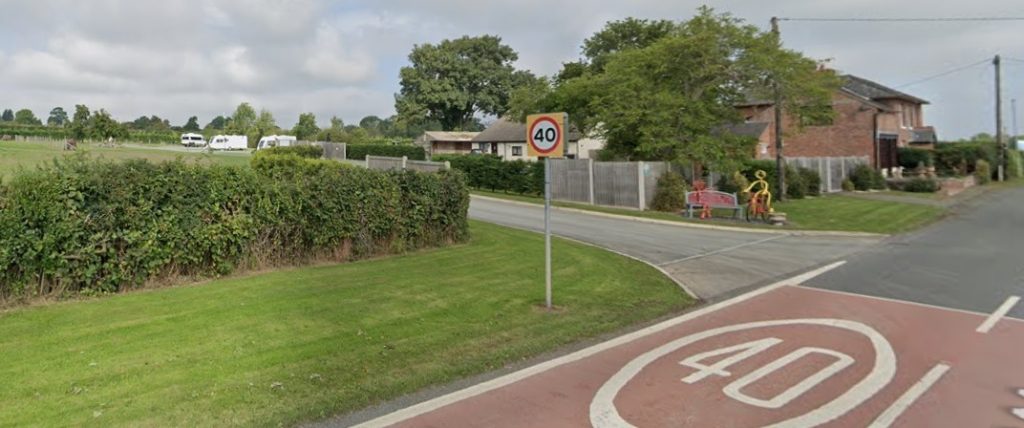 Despite this Powys planning officer Charis Denham has recommends approving the application.
She believes any environmental, biodiversity, highways, light and noise issues can be controlled by current legislation and conditions imposed on the planning permission.
Ms Denham also acknowledges that a small part of the access to the site is in a flood zone.
Ms Denham said: "The storage area affected by the formation of a hardcore surface is a permeable surface and is not within any identified flood zones.
"Given the proposed development and the area impacted being an area of hard-standing, it is considered the proposed development is acceptable and will not have an impact on flood risk elsewhere.
"Whilst the comments raised by the local member, community council and public representations are acknowledged, it is considered the proposed development fundamentally complies with relevant planning policy."
A sustainable drainage system (Suds) application will also need to be approved.
In 2020 Ms Neville was given planning permission to change the designation of a field at The Vine from agricultural use to allow caravans to be stored there.
The certified Caravan Club destination currently has five touring caravan and motor home pitches.