OPPOSITION councillors want "the full facts" to be discussed in public on a potential land sale near Welshpool that could bring £5 million to Powys County Council coffers.
It has emerged at their Cabinet meeting on Tuesday, September 19, senior members of the Liberal Democrat/Labour administration discussed a report in confidential session on the potential sale of 218 acres of the council's farm estate around the village of Leighton near Welshpool.
The potential buyers are believed to be Welshpool based waste and recycling firm, Potters.
According to news media website Nation Cymru the confidential report under discussion said the properties had been valued at £4.13 million while an offer of £5 million had been received from the firm.

Just before the end of the Cabinet meeting a row broke out about discussing a report in secret on an agenda item simply described as "Sale of Property."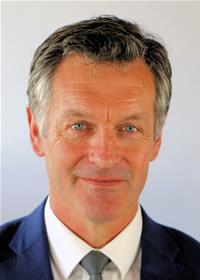 Before Cabinet voted to go into confidential session Conservative and opposition leader Cllr Aled Davies asked for "clear justification" of why the item could not be discussed publicly.
Cllr Davies said: "I'm really concerned about the way this sale of property is being conducted."
His protestations were cut short by Liberal Democrat council leader, Cllr James Gibson-Watt, and others at the meeting.

Cllr Gibson-Watt said: "Can we have that conversation after Cabinet has decided to move into confidential session.
"It's a perfectly valid subject for conversation I'm not trying to shut that down."
He asked for guidance from the council's monitoring officer, Clive Pinney.
Mr Pinney said that the report should be discussed in private as it contained "commercially sensitive" information.

Cabinet then went ahead and voted for the item to be held in private.
After the meeting Cllr Davies and Plaid Cymru group leader, Cllr Elwyn Vaughan have spoken out on the issue.
Cllr Davies said: "I tried to intervene before Cabinet went into confidential session, but I was prevented from doing so.
"Since then, more evidence has emerged that adds to my doubts about not only the transparency of decision making but whether the full facts were known by all.
"Consequently, I am calling on the council leader to take responsibility and address these very serious issues.
"The leader must publish the full facts and the Cabinet must reconsider their decision in an open and transparent manner, it is the least that Powys residents deserve.''
Cllr Elwyn Vaughan said that he had heard rumours of the sale and knew of several councillors who voiced private concerns over the process.
Cllr Vaughan said: "Whatever the merit of the sale, the fundamental principle I and others are concerned about what seems like a done deal behind closed doors.
"Powys should put the property on the open market and be seen to do the right thing.
"Especially when the private business is a major contractor for the authority."
He added that he believed that Cabinet members were heeding legal advice which is "politically wrong."
Cllr Vaughan added: "We must move away from that culture if we really want to carry our communities with us in transforming Powys."
A spokesman for Powys County Council said: "Cabinet considered a confidential report and recommendations from the County Farms Working Group.
"They heard from the chair and members of the group regarding the sale of a property.
"Cabinet resolved to approve the recommendations in the report. We cannot make any further comment as the report was confidential."