A PROBE by Powys County Councillors into the sale of a farm near Welshpool for £5million was conducted in secret after expert legal advice was received.
A meeting of council's Economy Residents and Communities scrutiny meeting on Wednesday, October 18 lasted just two and a half minutes before councillors voted to go into confidential session.
The Local Democracy Reporting Service had submitted an unsuccessful request that the meeting be held in public.
Behind closed door councillors they would hear a report by the council's head of legal service and monitoring officer Clive Pinney, on the details surrounding the sale of 218 acres of the council's farm estate at the village of Leighton near Welshpool.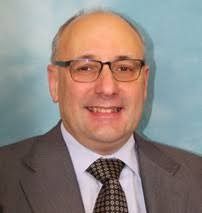 A month earlier, at a cabinet meeting on Tuesday, September 19, senior members of the Liberal Democrat/Labour administration discussed a report in confidential session on the potential sale.
The buyers are believed to be Welshpool based waste and recycling firm; Potters who are said to be willing to offer £5million for the land which is above the valuation of £4.13 million.
Ever since the discussion came to light, the cabinet has come under attack from opposition councillors over the clandestine nature of the deal – as well as the lack of contact with the sitting tenant of Gwyn's Barn, Andrew Thomas.
Liberal Democrat chairwoman of the committee, Cllr Angela Davies had "called in" the item for scrutiny by her committee.

At today's meeting Cllr Davies brought in Mr Pinney to explain why he advised the committee to discuss the issue in confidential session.
Mr Pinney said: "I am aware that confidentiality is an issue within the council.
"We have already had a breach of confidentiality in regard of this matter.
"It's on that basis that I took independent legal advice from a very senior barrister who is the doyenne of local government law he has confirmed to council that this matter remain confidential.
"Members of the committee will all have received his advice.

"I therefore ask that this matter be taken as an exempt item."
Councillors voted unanimously to enter confidential session.
Earlier this month at a meeting, council leader Liberal Democrat Cllr James Gibson-Watt vowed to resign if he is found to have intentionally misled the council over the farm sale.
Cllr Gibson-Watt has stressed that he and his cabinet have acted appropriately.