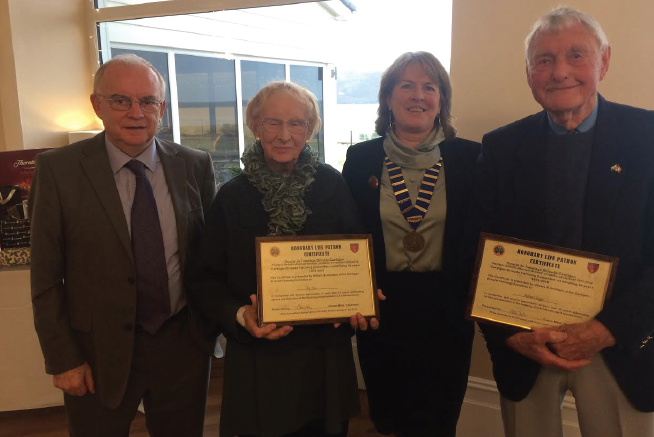 TWO of the longest standing members of the Cardigan–Brioude twinning committee, Richard Staggs and Fay Cori were made honorary patrons at the organisation's annual lunch this month.
Twinning committee chairman Cllr Catrin Miles said: "It was a great pleasure for me to present Honorary Life Patron Certificates to two long– standing members of the committee: Richard Staggs and Fay Cori, who have served the twinning cause faithfully for 35 years and 25 years respectively.
"Both have acted as secretary and chairman in their time and we felt it most appropriate to show our appreciation of their dedication and hard work over the years. Congratulations to them both."
The committee celebrates its 45th anniversary next year and hopes to welcome a group of friends from Brioude (France) over to Cardigan for Gwyl Fawr Aberteifi during the summer.