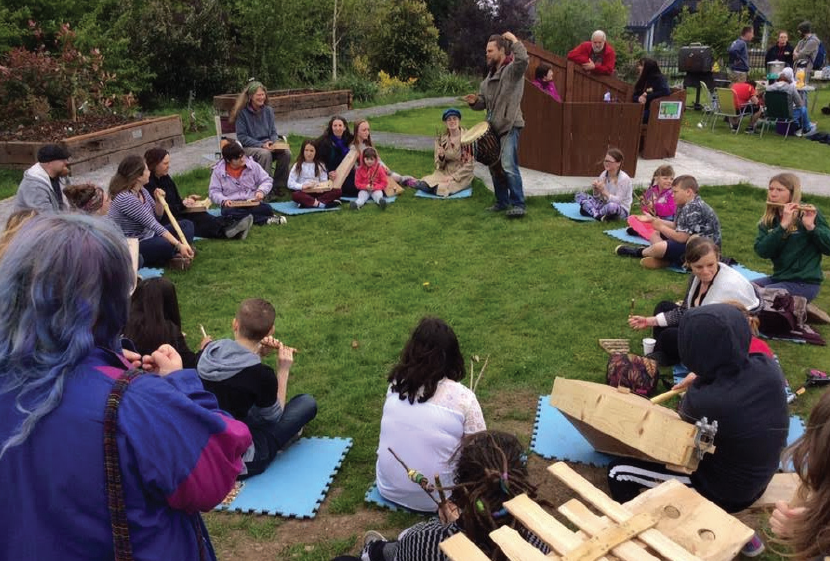 A CARMARTHEN youth group that works with over 300 young people and is looking to raise money for a summer holidays programme has received £1,000 backing from a w est Wales housebuilder.
The Carmarthen Youth Project, based at The Clubhouse in Friars Park, is a drop-in centre that works with young people aged from eight to 25.
The grant comes courtesy of Community Champions, a charity initiative that rewards two good causes with donations of up to £1,000 each month.
Gayle Harris, project manager at Carmarthen Youth Project, said: "We offer a drop-in centre, diner, computer suite, hall venue, wet room, as well as clothes washing and drying facilities.
"Encouraging young people to participate in the activities we provide is so important to us. We love to get them involved, which in turn improves the community.
"We currently run a young parents group and an eight to 11-year-old youth club which is supported by our older members.
"The group provides training, information, support and a voice to young people who are mostly from disadvantaged families and Persimmon's kind donation is sure to help out with our work.
"The money will help out with our Summer Holiday programme for youngsters, giving them alternatives to hanging around."
Sharon Robinson, sales director at Persimmon Homes West Wales, said: "Carmarthen Youth Project shows how valuable engaging in the community is and how beneficial it can be for young people in Carmarthen.
"The group challenges youngsters and helps them learn new skills – they're a true Community Champion.
"Choosing our two winners each month is always a tricky task, as we get worthy applications from right across the region in the areas in which we build.
"We would encourage those that have not been chosen to try again for a chance to become our latest Community Champion beneficiary."