A CARDIFF woman who was helped by the NSPCC as a child has completed a fundraising challenge to help raise money for the children's charity.
Callie Cooper, 28 , set herself the challenge to complete the NSPCC's Ride 30 challenge – cycling more than 500 kilometres in 30 days to help fund the charity's prevention and child protection work.
Callie chose to raise money for the NSPCC having contacted the charity as a young person.
Callie says: "As an adolescent and teenager, I relied massively on the support provided by the NSPCC helpline, which gave me tools to help with challenges I was facing at the time.
"There was always someone to talk to at the NSPCC to listen to what was going on and help me deal with what was happening at home. Without this life-line it is highly unlikely I would of made it this far in life and feel okay to talk about issues so openly.
"Many children go through far worse situations and the work the NSPCC has done, and continues to do, is vital in shaping the next generation who will ultimately change the world for the better."
Although it was the NSPCC helpline that Callie contacted as a young person, the charity's Childline service, which has bases in Cardiff and Prestatyn, listens to children and young people from across the UK about anything worrying them, including mental health and wellbeing concerns, family relationship issues, and domestic abuse.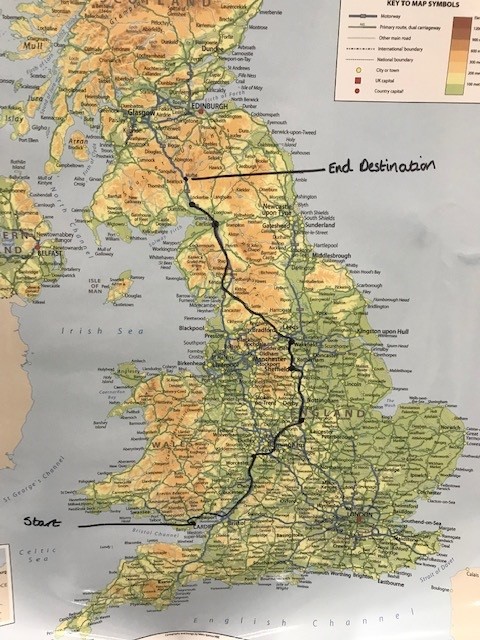 Callie, who works as a Building Manager for Hodge House, has cycled more than 500km on a static bike during the 30-day challenge, raising £250 for the NSPCC.

Corporate Fundraising Executive for NSPCC Cymru/Wales, Rosalie Stonehouse says: "Ride 30 is a thirty day challenge to ride 300, 500 or 700 kilometres, whilst raising money to help the NSPCC be here for children. Every childhood is worth cycling for, and Callie has completed kilometre after kilometre to help raise awareness of our charity and crucial funds.
"We rely on public donations for 90% of our funding and so fundraisers like Callie play such a vital role in helping fund our services like Childline. Raising £120 could help answer 30 calls to Childline from children who have nowhere else to turn."
As well as the 500km challenge for the NSPCC, Callie pedalled on to complete the Cardiff 26.2 Virtual Cyclothon in aid of Noah's Ark – a Cardiff based hospice for children.
Callie adds: "My final mileage during the 30 days was 552.02km, because I cycled 503.5km for the NSPCC, which took me on a virtual journey from Cardiff to Kirtlebridge in Dumfries.
"To complete my double challenge, I cycled a further 48.5km for Noah's Ark, which took me from Kirtlebridge to Capplegill in Dumfries."
For more information about volunteering for the Childline base in Cardiff and the comprehensive training package it includes, contact [email protected]
Children can contact Childline 24/7 on 0800 11 11 or via childline.org.uk where 1-2-1 online chats can be requested.
Anyone with any concerns about the welfare of a child can call the NSPCC helpline on 0808 800 5000 or visit nspcc.org.uk for advice.