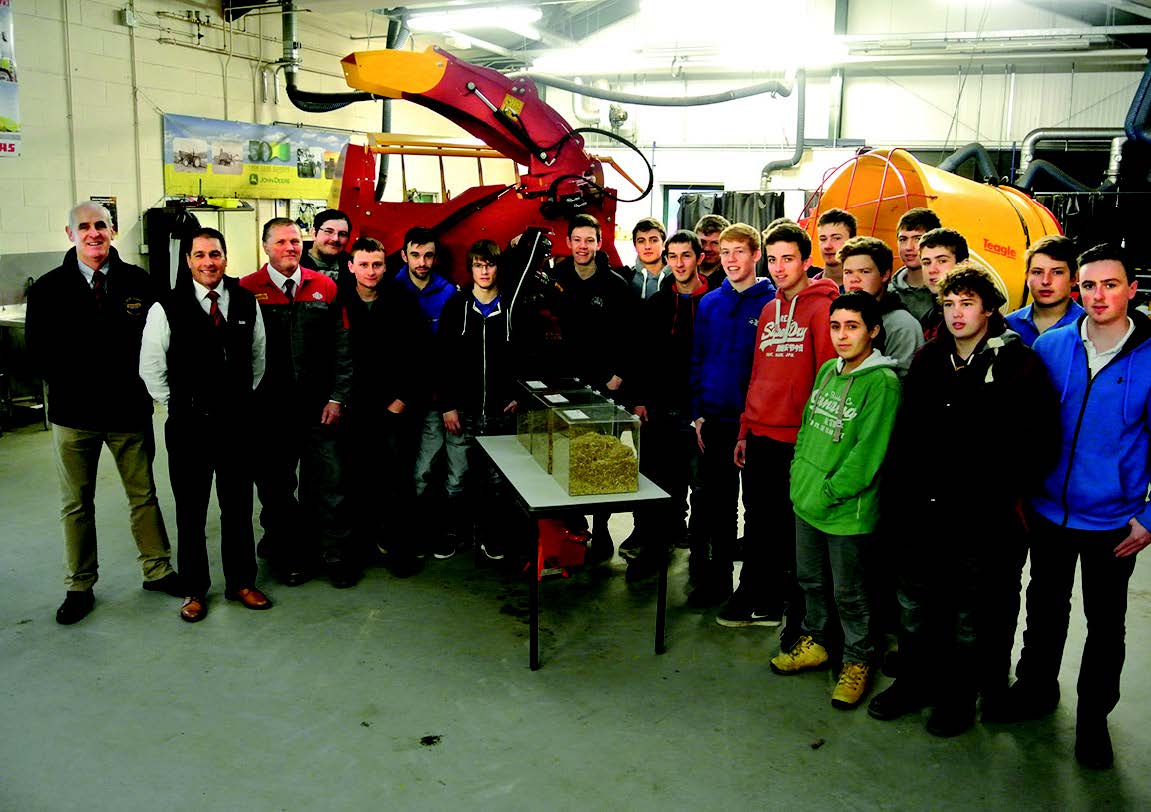 FROM TANDEM tankers to feeder tomahawks, agricultural engineering students at Coleg Sir Gâr's GelliAur campus received an insight into industry with the help of Gwili Jones tractor dealership.
Teagle and Abbey machinery visited the campus and provided working demonstrations of the Teagle strawchopper and Abbey diet feeder.
Agricultural engineering is a growing industry and is as advanced as the motor vehicle industry in its engineering technology.
The service manager of Teagle talked about the engineering side of the company which uses Solidworks 3D CAD design engineering software for design and manufacture.

Gwili Jones, a family-run dealership based in Carmarthen and Lampeter, organised the day."As a company we are delighted to support the teaching at Coleg Sir Gâr, and it was great to meet with such enthusiastic students," said Sian Davies of Gwili Jones. The family annually present two awards for students at Coleg Sir Gârand said they were pleased with the response to their presentation on the Gwili Jones Travel Award, now in its fourth year.
Geraint Evans, lecturer in agricultural engineering at Coleg Sir Gâr said: "The companies also spoke about significant business investments such as robotic welders and state of the art production facilities to meet the demand of industry both in the UK and abroad."
Gwili Jones and the college extended the visit to host an evening seminar on Nutrition and Feeding and working demonstrations of Abbey and Teagle machinery.