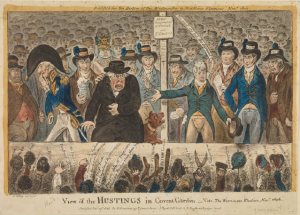 IN THE RUN-UP to the 2016 Welsh Assembly elections, branches of the Farmers' Union of Wales have organised hustings throughout the month of April, to provide members and friends of the union with an opportunity to quiz election candidates across Wales.
"It is essential for farmers and landowners to have the opportunity to question and query party candidates as well as hearing their views on the future of rural Wales," said FUW Managing Director Alan Davies.
"I urge our members to attend their local hustings event, so that they can make a fully informed decision on May 5," added Mr Davies.
Candidates for all the parties were invited but not all have accepted the invitation.

On Tuesday, April 19, the Carmarthen branch will be hosting their event at The White Hart Inn, Llandeilo and the Pembrokeshire branch is holding their event at the Mariners Hotel, Haverfordwest. Both hustings commence at 7.30pm.
Confirmed for the Carmarthen husting are Cllr Aled Davies (Conservatives), William Powell (Liberal Democrats) and Adam Price (Plaid Cymru).
Speakers confirmed for the Pembrokeshire hustings are Paul Davies (Conservative), Val Bradley (Green Party), Dan Lodge (Labour), Bob Kilmister (Liberal Democrats) and John Osmond (Plaid Cymru).
Ceredigion farmers have the opportunity to quiz their prospective candidates on Thursday, April 21 at Lampeter Rugby Club at 7.30pm. Elizabeth Evans (Liberal Democrats), Elin Jones (Plaid Cymru) and Gethin James (UKIP) have confirmed their attendance. A Green Party representative will be there but have not confirmed who at this stage.

"Agriculture is the backbone of our economy as it is in communities across Wales and the UK. It is essential that the Welsh Government and those in power after the May 5 elections recognise the importance of supporting our industry," added Mr Davies.